Facts About Marie Osmond – American Singer Was Married Thrice
Published Sun Aug 04 2019 By DGM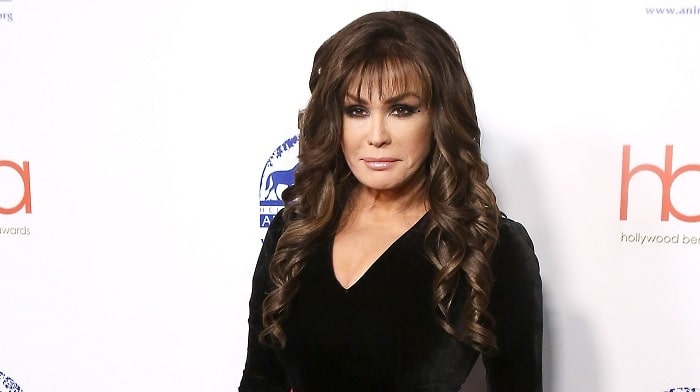 Marie Osmond is an American actress, singer, and author who is best recognized as famous singer who has given many hit songs like 'Rapper Roses', 'You're Still New to Me' and 'Make the World Go Away'.
Osmond was born on the 13th of October 1959 in Ogden, Utah in the United States. Here are 10 facts about Marie Osmond:
What's her Net Worth?
Marie Osmond has an estimated net worth of $21 million which she has amassed from her successful career as an actress, singer, philanthropist, and author. She has been fairly successful in every profession that she has involved in which eventually has showered her with bags full of dollars.
Co-Founder of CMN Hospitals
The multi-millionaire singer is the co-founder of Children's Miracle Network Hospitals. It is a non-profit organization of North America that raises fund for children hospitals, spreads community awareness for health issues occurring on children and various medical research regarding the health services for kids.
Osmond has been playing an important role as the co-founder of the organization and dedicates her time and endeavor in uplifting it.
Married to Steve Craig
The beautiful talk show host has been married to Steve Craig who is a production designer. She married her husband twice; the first time was for the years 1982-1985 and the second time was in 2011.
After marrying second time, the couple hasn't been separated and living a lovely life. They share a 36 years old son Stephen James Craig Jr. as a symbol of their relationship.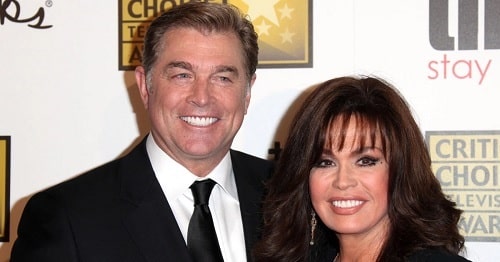 Children
The Grammy Award nominated singer is the mother of eight children altogether. She shares a son, Stephen with her current husband Steve and shares the rest of her children with her former husband, Brian Blosil.
Among the seven children that she shares with Brian, a son Michael Bryan Blosil died in 2010 after committing suicide due to depression.
Michael, along with other four siblings of his were adopted by Marie and Brian. Osmond's other kids include Jessica Marie Blosil, Rachael Krueger, Branden Warren Blosil, Abigail Michelle Blosil, Brianna Patricia Blosil, and Matthew Richard Blosil.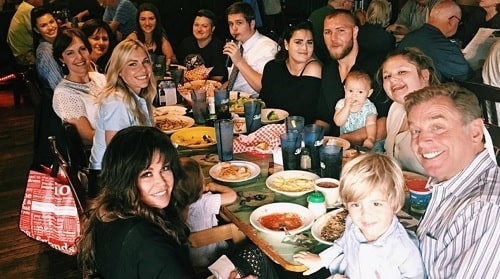 Married Thrice
The co-founder of CMN hospitals has married three times in her life. The two of her marriages was with Steve Craig whom she married first in 1982-1985 and second in 2011.
Between the time when the couple was separated, Marie married Brian Blosil in 1986 and had three kids together and also adopted three children. But the marriage didn't go well for long and they split in 2007 ending their relationship of two decades.
Singing & Acting Career
The multi-talented star is better recognized by her profession as an actress who has played numerous movie and TV shows. Some of her work in acting include 'Hugo the Hippo', 'Side by Side: The True Story of the Osmond Family', and 'I Married Wyatt Earp'.
Not only acting, Marie is also recognized as a hit singer and sang several popular songs such as 'Paper Roses', 'I'm in Love and He's in Dallas', and 'Play the Music Loud'.
Parents & Siblings
The mother of Stephen James Craig Jr. was born to parents; mother Olive May and father George Virl Osmond. She was the eighth of the nine kids that her parents and the only daughter of the family. Her eight siblings are Jay, Donny, Merrill, Wayne, Alan, Tom, Virl, and Jimmy Osmond.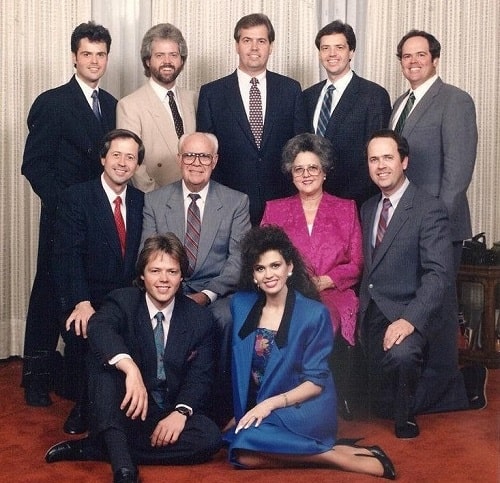 Featured in Cover Pages of Magazines
The 59 years old philanthropist has featured in the cover pages of different magazines. As she has been successful from her true hard work and dedication, she is often selected as the cover models for magazines. Till date, she has become the face of different magazines and absolutely graced them with her glory.
Social Sites
The 'Behind the Smile: My Journey Out' author is active on social sites and has accounts on Instagram and Twitter. Her account on Instagram has a total followers of 180k followers along with 1,052 posts. Moreover, her Twitter account has more followers in comparison which is 231.8 k followers and has tweeted 13.8k tweets till date.
Body Measurements
Brian's ex-wife has a height of 5 feet 5 inches along with a body mass of 54 kg. She has a fairly slim body that measures 39-27-37 inches.
Visit Glamour Path for more Celebrity facts.
-->