LAHH Star Mariahlynn's Plastic Surgery and Tattoos - Before and After Pictures
Published Wed May 22 2019 By DGM
The Love and Hip Hop (LAHH) star Mariahlynn has done some plastic surgeries throughout her career and also has inked seven tattoos on her body that carry different meaning each.
The 28 years old (as of May 2019) is very frank about the changes that she made going under the knife. Here is a detailed information regarding her plastic surgery and tattoos.
Before and After Plastic Surgery
Here is a picture of Mariahlynn before and after plastic surgery.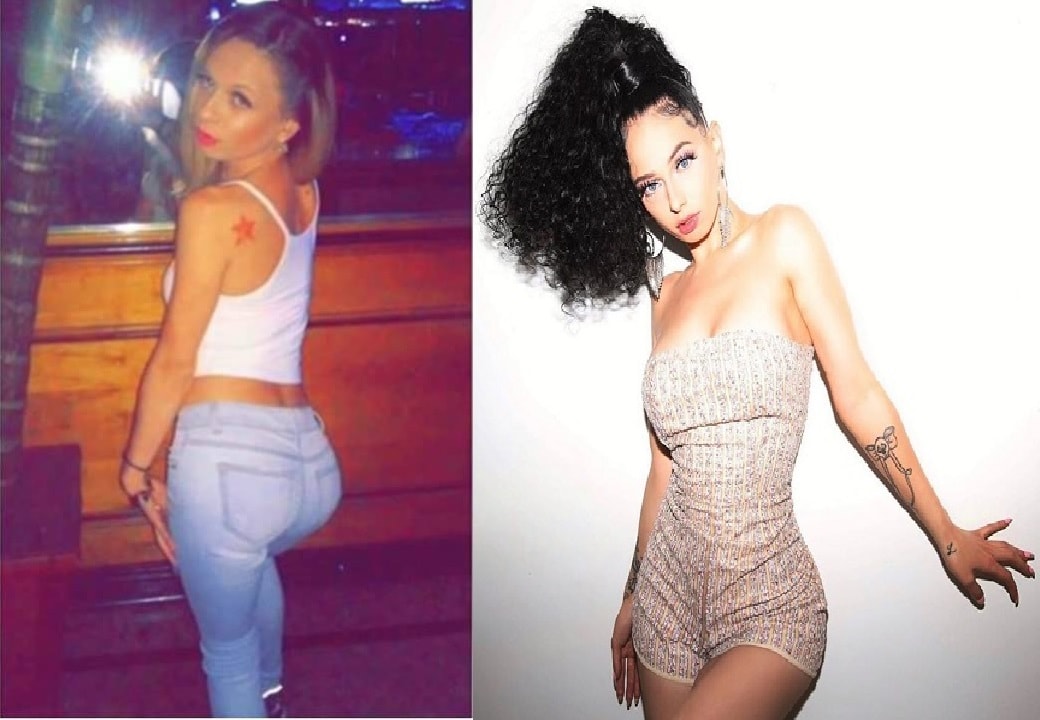 As we can clearly differentiate from the picture, the breast size has noticeably changed. Not to miss mentioning, the size of her butt is also seemingly increased via surgery.
Breast Augmentation (Boob Job)
Mariahlynn having an estimated net worth of $1 million, had a breast augmentation/implant through which she managed to change the size of her boobs.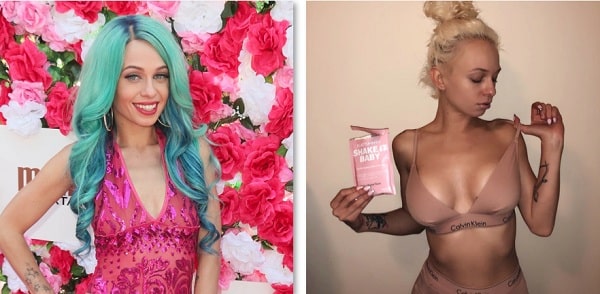 According to her, she wanted to increase the size of her breasts so that she would never have to wear a bra again. So, she had work done on her breasts through Dr. Miami and increased and lifted her breasts a bit.
Some other LAHH stars such as Sophia Body and Nikki Baby also that had their breasts implanted.
Butt Implantation
Talking about Butt Implantation, the rapper also had undergone the knife to improve her lower body. Earlier this year, she had a butt augmentation that helped to increase the size of her butt. In the past, she had a very flat butt and now she has noticeably bigger one. Thanks to the implantation, of course!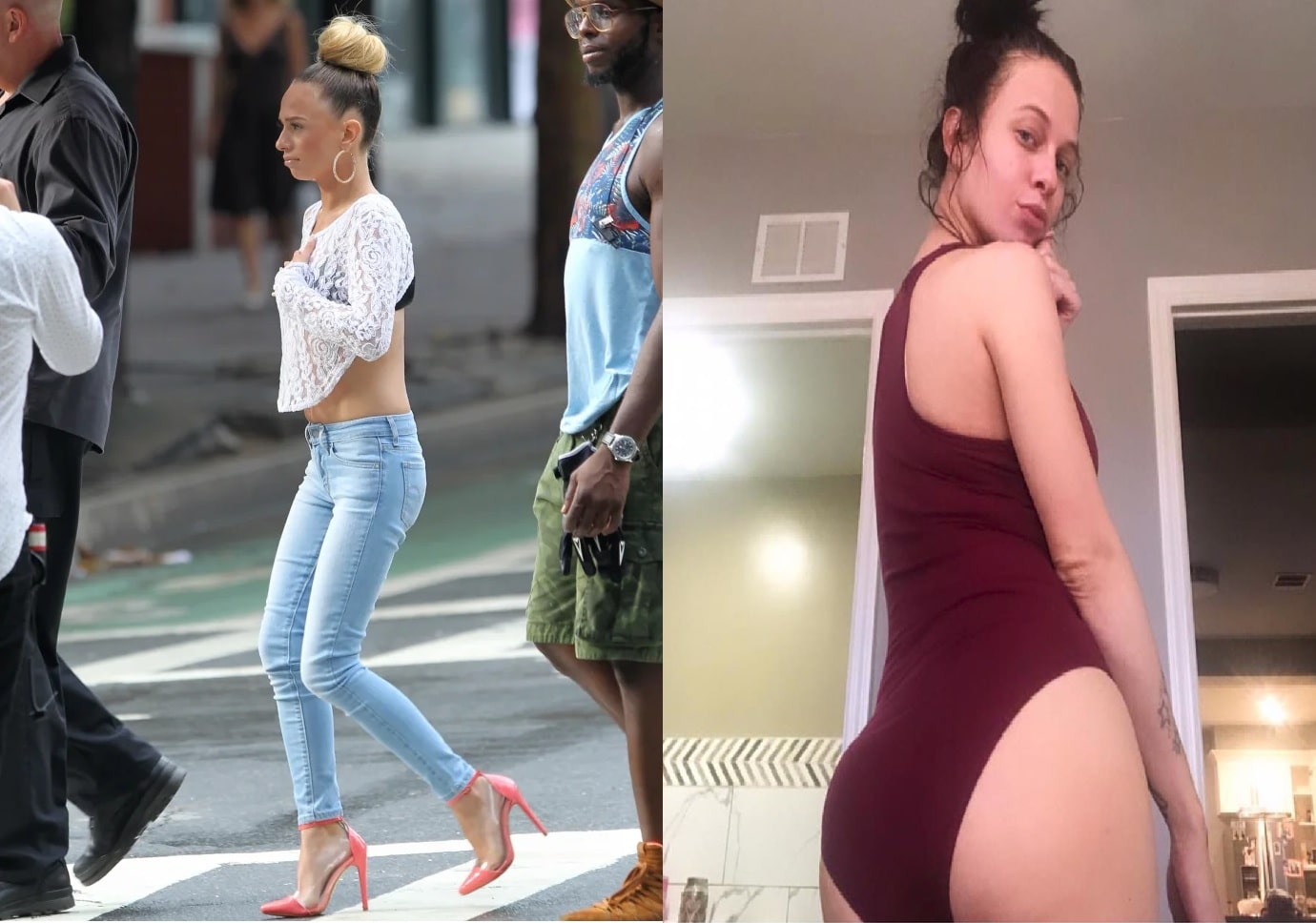 Most of the male fans of Mariahlynn seemed to admire the new figure of her whereas her female fans seemed to be disappointed with her surgery.
Other LAHH stars like Masika Kalysha and Hazel-E also had their butt augmented.
Tattoos and Their Meaning
Talking about tattoos, the beautiful Mariahlynn has inked a total of 7 tattoos inked on her body from which each carry different meaning.
Stars on Right Forearm
The American songwriter has tattooed several stars on her right forearm. The stars on her hand may symbolize the fight against darkness or truth and spirituality.
Bow and Skull on Left Forearm
The gorgeous Mariahlynn has a tattoo of pink bow with a skull in the middle of it in her left arm. The tattoo may represent power, protection, strength or a significant change in life.
Writings on Ankles
The famous TV personality also has the names 'Daniel' and 'Damien' tattooed on both of her ankles.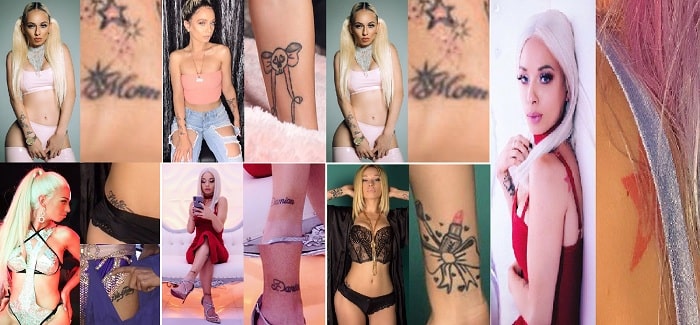 Writing on Right Wrist
Mariahlynn also has the word 'mom' inked on the back of her right wrist which symbolizes her enormous love for her mother.
Bow and Lipstick on Right Wrist
A lipstick tube and martini glass is also tattooed on the right wrist of the LAHHNY star. The lipstick on the tattoo symbolizes love, relationship and romance.
Star on Left Shoulder Blade
Mariahlynn also has tattooed her left shoulder blade with a red colored star. The red star represents the passionate nature being guided by inner thoughts and feelings.
Writings on Thighs
Not to miss, the beautiful American TV star has also tattooed both side of her thighs with writings. One writing says 'live fast' whereas the other says 'die pretty'.
Visit Glamour Path for more celebrities and their plastic surgery information.