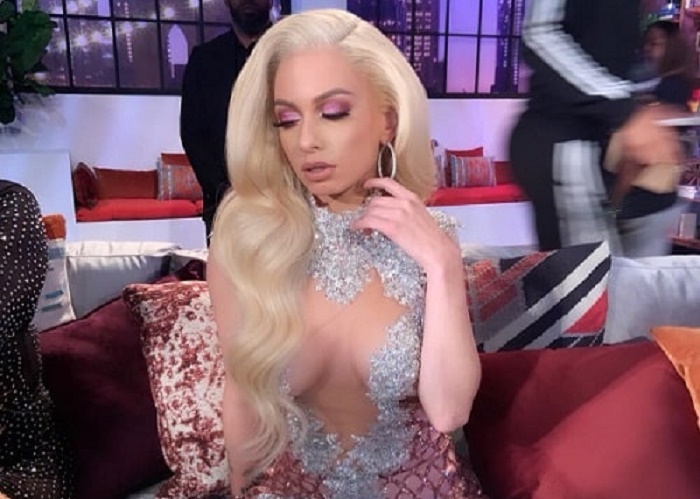 Rapper and reality star Mariahlynn holds a net worth of $600,000. She collects a huge chunk fortune from her professional career as Rap music and VH1 reality personality. She charges five digit number amount for per episode in Love and Hip Hop: New York (LHHNY).
Mariahlynn generates dollars from her YouTube channel Mariahlynn. She got over 70K+ subscribers and uploads her music videos.
According to Socialblade, She earns aroung $8k per year from her YouTube channel. She might be generating low from YouTube but it's just matter of time, as her stardom is gaining.
Mariahlynn's Earning as a Rapper
Mariah Lynn was passionate about rap since her childhood and start rap since her teenage days. She dropped her first single debut rap called 'Once Upon a Time' in 2015.
Lynn was discovered by Mr. Croops while she was a stripper as her business to support her family. Later on, she was introduced to DJ Self who helped her promoting in the music industry.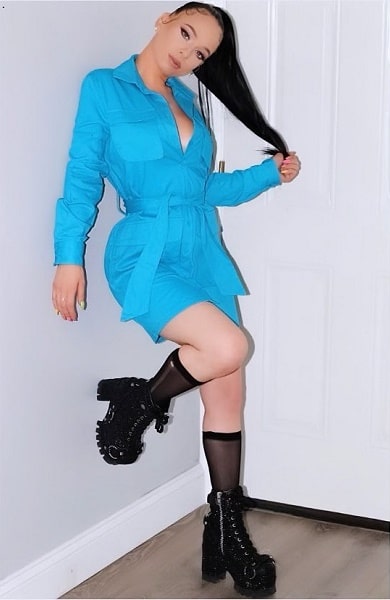 Lynn also writes, raps, and composes a song. She also teamed up with Cisco Rosado in the studio. She featured with artist like Albee Al in I Just Want A Bad Bi**h , Remy Ma in Tab Reloaded (Dirty) and Jayhood in Physical.
Lynn also dropped her album like High Expectation (2018) and The Blonde Bomber (2017) including hit songs likes, Never BI**h, Money Gun, and Too Much Money.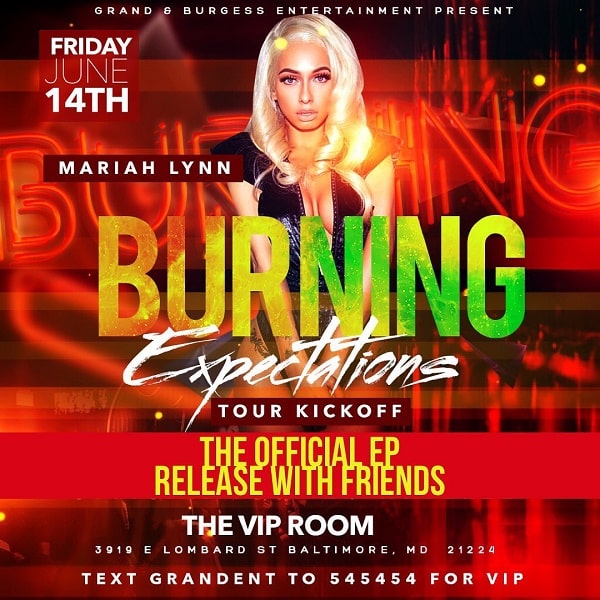 In addtion, she generate some dollar through her music tours, concerts and apperance in shows. Recently, she was in Spring Break 2019 pre bike rally concert and car show 4th may and will be on her Burning Expectations tour kickoff from 14th June with her album High Expectation.
Mariah Lynn's Income per Episode in LHHNY
Mariah Lynn starts appearance in LHHNY from six seasons as one of the main character. She debuted show together with co-star Remy Ma in season six. She even shares a screen with an artist like Cardi B.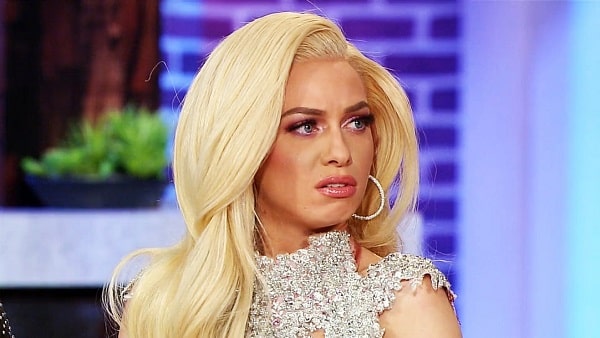 LHHNY reality show is all about women live struggling in New York City for enhancing lifestyle with business mixup delight. She has appeared in more than 54 episodes in reality TV with star including Yandy Smith, Rich Dollaz and Remy Ma. She charges 5digit number amount per episodes. Besides, being rapper she gains more fame as through LHHNY reality star.
Mariah Lynn's Collect Dollar from other shows and Brand Endorsement
Mariah Lynn had appeared in other shows like Kimberly Noel Youtube, Wild 'N Out and The Domenick Nati Show. She shared screen with a star like Nick Cannon, DeRay Davis, and Kimberly Noel. She might get a handsome payment from those shows.
Lynn generates a good amount of dollar from brand endorsement. She had Fashion couture and cutomes of iweavehair designed by Elite wigmaker and istylist k Dot in her 2018 single hit music. Her stardom is growing along with Iweave. she is living a lavish life with her net worth.
Glamour Path for more Celebrity Net Worth and Fashion Content.