The Trailblazing Journey of Maria Teresa Kumar: Breaking Barriers and Empowering Communities
Published Thu Apr 13 2023 By sush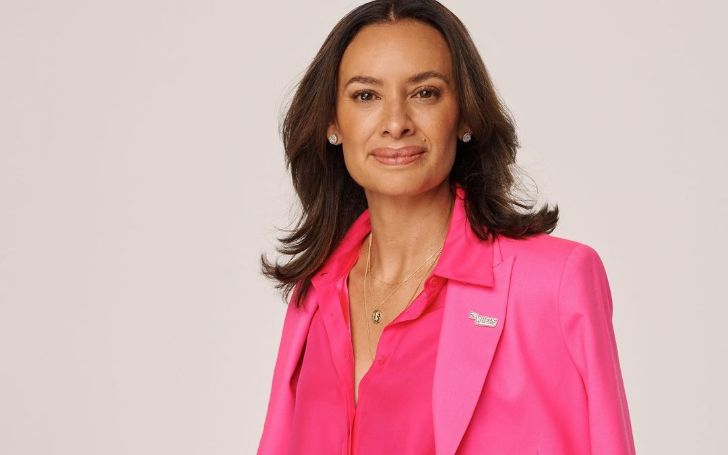 Maria Teresa Kumar is an Emmy-nominated political and voting rights activist who is also the CEO of the national non-profit organization Voto Latino. She founded the organization along with the actress, Rosario Dawson and uses media and technology to encourage younger generations of Latinx voters.
Named as one of the most influential women in Washington, D.C. back in 2013, by Elle, she is a dedicated woman who advocates for inclusive political participation. And so, she is named the Power 100 in DC by the Washington Life Magazine. And now, under her leadership, her organization has registered over half a million voters. Along with that, she influenced millions through her campaigns.
And with that, Voto Latino also became a founding partner of National Voter Registration Day, which also became the largest one-day effort toward voter registration. So, are you looking forward to how she came to be such an amazing woman who was able to gain such feats? Let's know more about her in the article below.
Net Worth
The net worth of Maria Teresa Kumar is estimated to be over $2 million. You must have already known that she is the founding president and also the CEO of the non-profit organization, Voto Latino. But along with that, she is also a political commentator on MSNBC.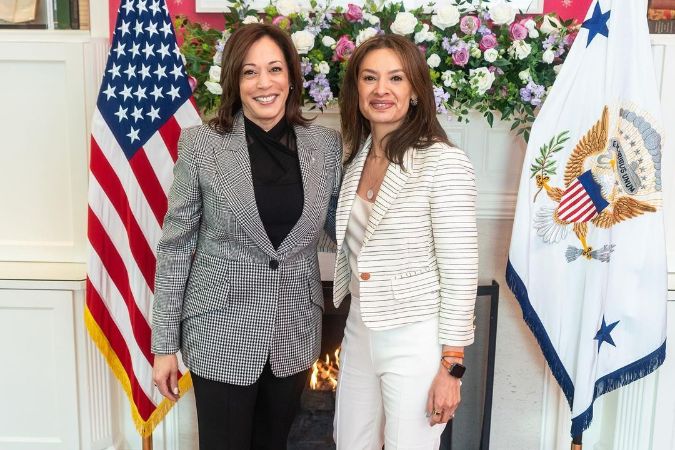 Maria has been working for the channel since 2009. Moreover, she was also the former host of the channel's Changing America and was also nominated for an Emmy for her work. And if you know, she is also a World Economic Forum Young Global Leader. And she earned all her money through her career as a political activist and a host and commentator.
Early Life And Family Background
Though the advocate María Teresa Kumar is an American national by citizenship, she originally hails from Colombia. She was born in 1974 in Bogota, Colombia. However, she moved to the United States at the early age of 4. And so, she grew up in Sonoma County, California. But she also kept traveling back to Colombia for summers.
Maria Teresa was born to her parents Edward Peterson and Mercedes Vegvary. While her father is an American, her mother was Colombian. According to sources, her parents got separated when she was just 12. And she was the only child of her parents. And after their separation, they got married again to other partners and now, she has two half-siblings. However, there's no other information about her parents and also her half-siblings.
Recognized Her Love For Politics At The Age Of 12
As reported, Maria Teresa already knew that she wanted to pursue a career in political activism at the mere age of 12. Reportedly, she went on a class trip to Washington, D.C., and experienced political activity when she was 12. And since then, she has been involved in the matter. Along with that, she also became a strong advocate within the Latinx community. And so, she pursued a degree in International Relations.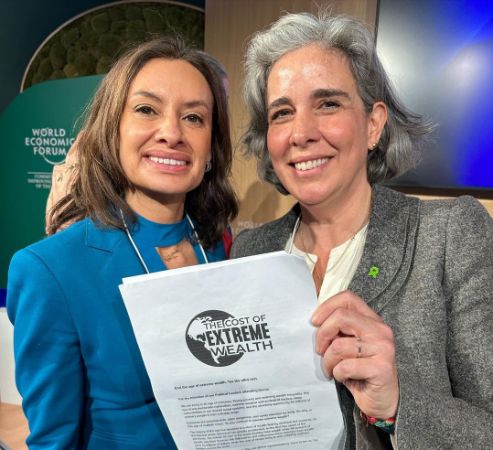 Maria Teresa is a graduate of the University of California, Davis in 1992. Then, she graduated with a Bachelor of Arts degree in International Affairs, Economics, in 1996. Upon graduation, she eventually joined as a legislative aide for a California congressman and Democratic Caucus Chair Vic Fazio in the U.S. House of Representatives.
However, after working with the congressman, she wanted to continue her education and so, she joined the John F. Kennedy School of Government at Harvard University in 1999. And she graduated in 2001 with a major in Public Policy, Business & Technology.
Relationship Handle
If you're wondering about Maria Teresa's relationships, she is a married woman. As reported, Maria Teresa is married to a man named Raj Kumar. However, there's no information on her husband and wedding.
Though Maria Teresa has been an open-minded woman, she has never once talked about her marriage and her partner. And so many think that she may be still single. However, in fact, she is not a single woman.
Moreover, she is also a mother of two kids. With her marriage to Raj, she has welcomed a daugther named Lucia Mercedes Kumar and Eduardo Kumar. Moreover, her whole family is reported to be residing in Washington D.C.
CEO Of Voto Latino
Well, since we've already stated that Maria Teresa is the CEO of Voto Latino, let's know what her organization is about.
Maria Teresa's organization, Voto Latino is a non-profit voter mobilization group that focuses on Latinos. The organization utilizes the power of media & technology, celebrity voices, and youth themselves to empower a generation of young voters. And so, the organization is known for partnering with Latino celebrities that include Pitbull, Jennifer Lopez, Demi Lovato, Normann Lear, Jessica Alba, John Leguizamo, and many more.
Moreover, in the span of over 10 years, the organization finally made it to register 500 thousand of voters from 2004-2016. Then, in 2018, the organization, Voto Latino was also committed to spending $7 million to register 1 million voters for the 2020 election.
However, the organization only managed to register 300 thousand voters. It also spent over $18 million to register the number of voters. Moreover, the drastic difference in the registrations was reported to be after the death of George Floyd and the start of nationwide protests. And so, the group revised the target to 500,000 voters by Election Day.
Early Career
As stated above, Maria Teresa started her career as soon as she became a graduate. She started off as the Senior Legislative Aide for the U.S. House of Representatives in August 1997.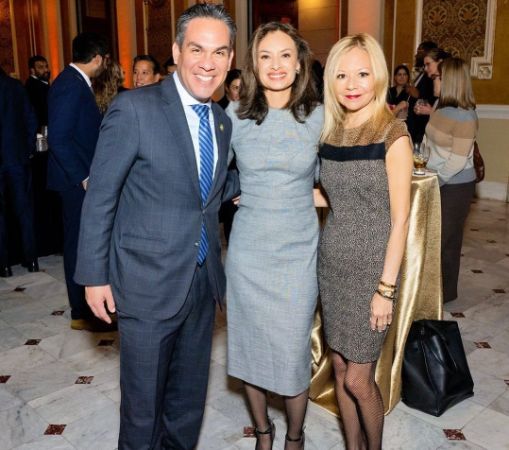 After five years, Maria then became an associate director at the Advisory Board Company in Jan 2002. However, she left after just a year to become a regional director at LawMedia in Feb 2003. She left that as well after over a year in November 2004. And that was when she co-founded Voto Latino.
Social Media Handles
So, the question is, is Maria Teresa on social media? Well, hell yes, she is. On Instagram, Maria is available under her name @mariateresakumar. However, despite having collected a big community, she has just over 8.1k followers. Actually, that's not too bad.
Similarly, she is also active on Twitter as @MariaTeresa. Her platform is much bigger compared to Instagram and has over 59.4k followers. Along with that, she is also available on Facebook.
Her official Facebook page has over 7.4k followers.
Follow Glamour Path to find more interesting articles about celebrity biographies, relationships, and riches.
-->