María Pedraza is a Spanish actress who is best known for his roles in Money Heist as Alison Parker, Si fueras tú as Alba Ruiz, and Amar as Laura.
Pedraza was born in Madrid, Spain on January 26, 1996. Apart from being an actress, Pedraza is also a Ballerina. Here are some facts about Maria Pedraza:
What's her Net Worth?
Pedraza has an estimated net worth of $600,000 from her solo career as an actress. She got 15k per episodes from being Alison Parker in Money Heist and has earned a total of 225k from the series.
Education - Alma Mater
Maria has graduated from the Royal Conservatory of Dance Maremma.
Has a Older Sister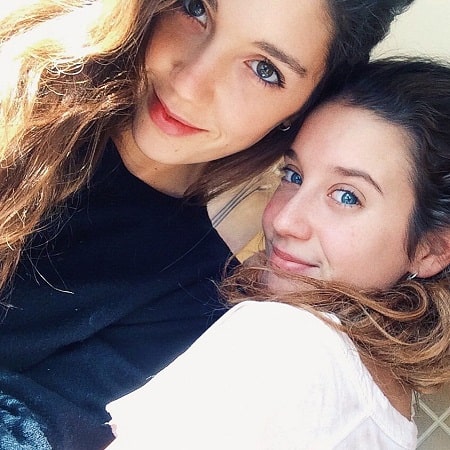 Pedraza has an older sister named Celia Pedraza. Celia is also an animal lover as she owns a cat and a dog. She is in a relationship with Carlos with whom she goes on vacation very often.
Pedraza is in Relationship with Jaime Lorente of Money Heist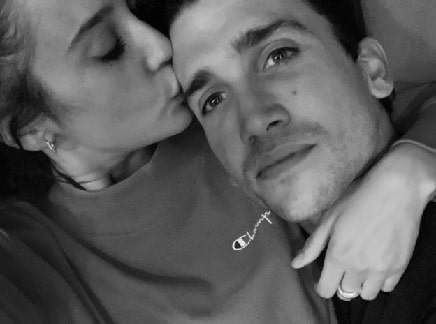 Maria Pedraza aka Alison Parker in Money Heist is in a relationship with her co-star Jaime Lorente in the same series Money Heist. Lorente is also a Spanish actor. The couple started their love affair in 2018 and are seen spending a lot of quality time together through their Instagram posts.
Past relationships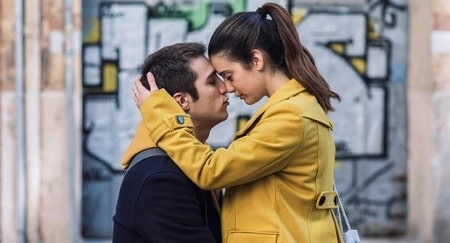 Before dating her co-star Jaime, Padraza used to date Pol Monen, who was also her co-star in the movie Amar as Carlos. They both were in a relationship after their movie Amar in 2017 but unfortunately, the couple broke their relationship in 2018 .
Discovered by Instagram Account
Most of the beginner actors struggle much in their starting career but here in the case of Pedraza, it is exactly opposite. She was discovered by the Oscar-nominated film director Esteban Crespo. Crespo found Pedraza through her Instagram account and invited her to give audition for the lead role in the movie 'Amar'.
Money Heist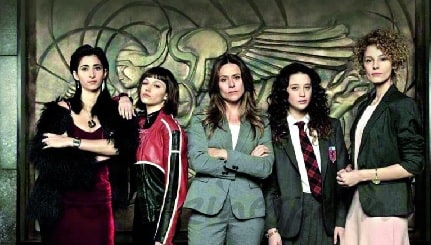 After her first movie, Pedraza's career escalated and she got a role in many television series like in Si fueras tú, Elite, Toy Boy and Money Heist. She was portrayed as Alison Parker who is a 23 years old girl and the daughter of the British Ambassador in Spain who was one of the hostages in Money Heist.
Cat lover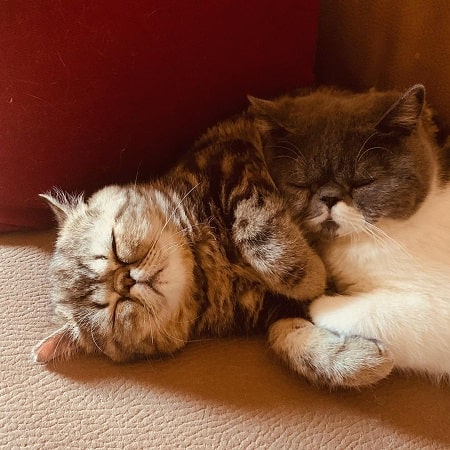 Pedraza loves cats as she owns two cats whom she named Chambi & Garfi. She frequently posts a picture of herself being with her cats. She also has made an Instagram account of her cats under the name of chambygarfikings.
Body Measurement
The curly-haired actress stands 5 feet 7 inches(173 cm) tall while weighing around 58 kg (127 lbs). She has a blue eye with brown hair color as her hair color and style frequently change according to her work.
Is a Ballerina Too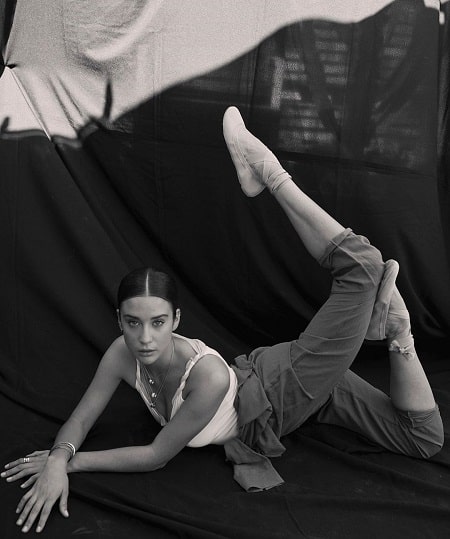 Apart from her acting and modeling career, Pedraza has added another element in her career as Ballerine. She was a Ballerine since her childhood and often posts a picture of her doing ballerina poses.
Social Media Presence
Maria Pedraza is active on Twitter and Instagram. As she has 6.3 million followers on Instagram and 2,834 followers on Twitter. She seems to be more active on Instagram than on Twitter.
Visit Glamour Path for the latest celebrity information.
-->