Get to Know Maria Caroline Ingraham – Fox News Reporter Laura Ingraham's Only Daughter
Published Sat Feb 08 2020 By Akki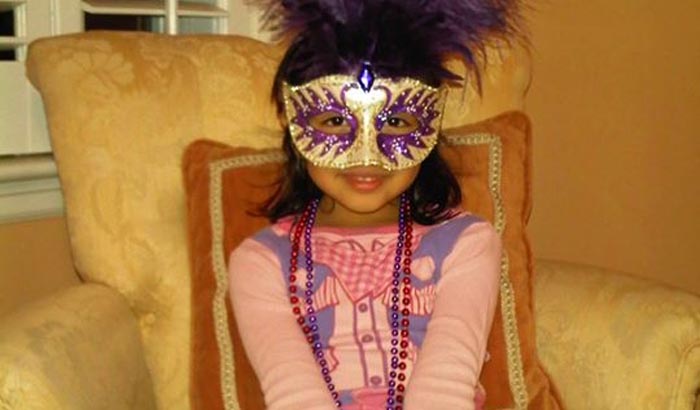 Maria Carolina Ingraham is famous as the daughter of a reputed TV & Radio Host Laura Ingraham. She was born in 2005 and was adopted from a local orphanage in May 2008, when she was 3 years old.
Maria was born in Guatemala and after she was adopted, Laura named her Maria Carolina.
Her name Maria means "bitter, of the Sea, or wished-for child". The word Maria in Latin means Mary. Similarly, her second name Carolina is a French name, meaning "free man".
Siblings
Maria has two siblings; Michael Dmitri Ingraham and Nikolai Peter Ingraham. Just like Maria, her brothers are also adopted but Laura adopted her boys from Russia.
The 13 months old Dmitri was brought to the U.S in July 2009 from Moscow as stated in The Washington Post. Likewise, her youngest brother Peter was adopted in 2011.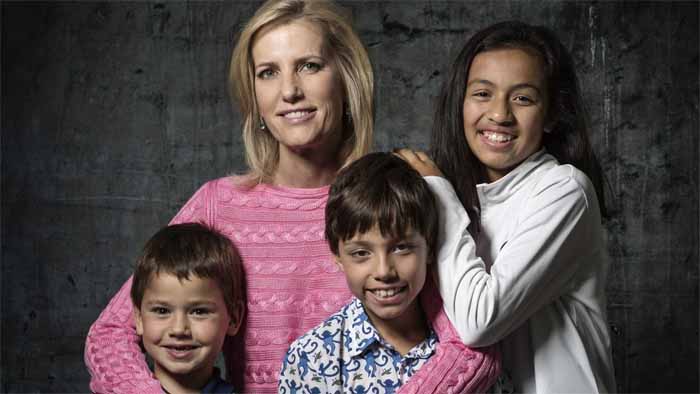 Mother's Relationship
Laura is a single mother in her mid-'50s, The list of men she has been in a relationship, rumored to be dated, and broke-up with range from U.S. Senator, to TV Host.
In 1997, Ingraham briefly dated ESPN sports commentator, Keith Olbermann. She also was linked with a former US senator Robert Torricelli at some point in 1999.
She also made headlines for hooking up with Dinesh D'Souza and James Reyes. Dinesh and Laura met at Dartmouth College and dated for a very short period.
Likely, she and James met on a blind date and were in a romantic relationship in 2005. The duos was so close, they even planned to take their relationship to the next level, but somehow after Ingraham breast cancer operation, things started to get complicated and the former pair broke their engagement.
Mother's Net Worth
Maria's mother, Laura has an enormous net worth of $70 million and the major source of her income is her professional career as a host and author.
She is one of the highest-paid TV & Radio hosts, as she makes $15 million per year. She runs a program in the Fox News; The Ingraham Angle, where she basically shares her perspective on culture and politics.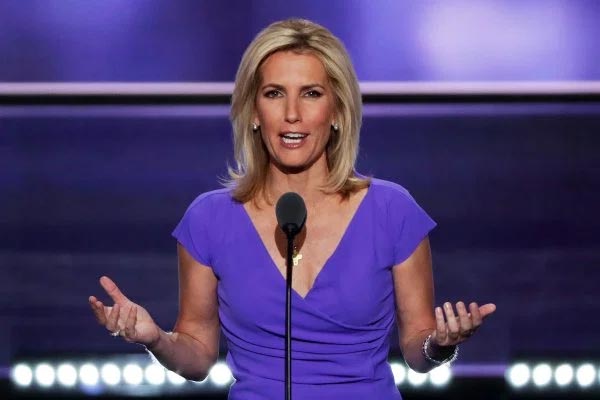 In addition, she is also a writer for several New York Times bestselling books like; The Obama Diaries, Power to the People, and Shut Up & Sing. The books are available online for the reader and can be rented or bought from Amazon.com.
Surprised Mother with Birthday Cake
On June 19, 2017, Maria and her siblings surprised their mother with a birthday cake. The family has some precious time as they celebrated a birthday together.
On the very next day, Laura took her social sites to shares her emotionally joyful moment of her birthday by posting a cake photo.
Looking through the picture, one can say the cake was beautifully decorated. The light sky-colored cake had white flowers over its top surrounding from every four sides as it's framed the written line 'Happy Birthday Mom'.
Bilingual
Maria is a bilingual, as she can fluently interact in two different languages. She was capable of understanding Spanish, way before she was adopted. Similarly, she also learned basic English as she was going to be raised by an American parent.
Stay tuned to Glamour Path for more Celebrity Babies.
-->