Margot Robbie's Plastic Surgery and Tattoos With Pictures
Published Wed Oct 16 2019 By DGM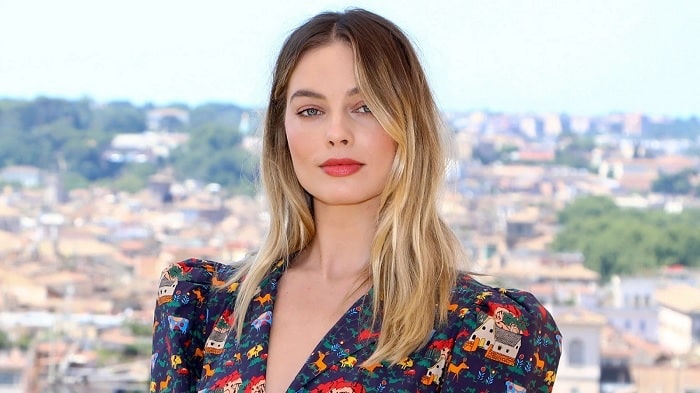 The famous Australian actress, Margot Robbie who is better recognized as Harley Quinn from the fantasy sci-fi movie 'Suicide Squad' has been rumored to have gone under the knife and had her nose done. She has also inked a total of four tattoos on her body.
Robbie hasn't confirmed the rumors yet that she had a nose job. Here is everything you need to know about her surgery rumor and tattoos:
Margot Robbie Before & After
The magnificent film producer Margot Robbie transformed quite a bit as her nose altered from a thick one to a perfectly sized one. Take a look at the picture given below for clarification: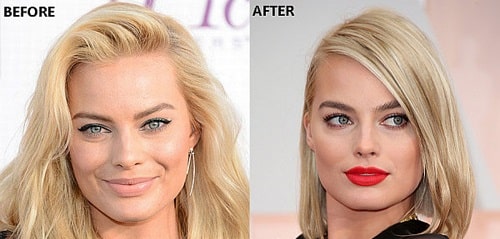 As you can very well see in the picture given above, Margot's nose from past and the present has some really shocking changes. She didn't use to have a thinner and sharper nose at the past as she does now. This has been creating a lot of allegations and buzz that she got the job done by going under the knife.
Nose Job
It has been a rumor for some years now that the Australian beauty got her nose done with the help of a surgeon's knife. That seems kind of logical if we take a very close look at the picture given above. Margot's nose was previously thicker at the nasal tip in the past but at present, her nose appears perfectly shaped as if trimmed to perfection.
The sharper tip of Margot Robbie's nose has left her fans speculating that she indeed went under the knife. Whether she got the job done or not, she was already beautiful in the past and is also extremely gorgeous at the present too.
Tattoos & Their Meaning
Talking about tattoos, the 'Once Upon a Time in Hollywood' star adores getting inked a lot and has four tattoos on her body. All of her tattoos along with their appropriate meaning are given as follows:
Home & Hearts on Left Wrist
Margot Robbie, who has a net worth of $12 million, has inked a tattoo that contains a home along with some hearts. The tattoo is located at the outside of her left wrist. The tattoo symbolizes her love for fer parents and family members.
Anchor on Left Ankle
On the left ankle of the 29 years old actress, there is a small anchor tattoo inked. An anchor tattoo usually represents steadfastness, calm, composure, and hope.

'SKWAD' on Sole
At the time when the gorgeous actress was filming for the movie 'Suicide Squad', she and her some crew members got the word 'SKWAD' tattooed on their body in order to commemorate the movie they worked together in. Her tattoo is located at the inside of her left feet's sole.
Smiley Face on Left Toe
Margot Robbie has a smiley face inked on the toe of her left leg which she had with her co-star and friend, Cara Delevinge after working together in 'Suicide Squad.'
The toe-moji, as the star calls her tattoo, represents the friendship between them. Cara Delevinge has also inked a matching tattoo on her right leg which was inked by Robbie.
Follow Glamour Path for more information about celebrity surgeries and tattoos.
-->