Get to Know Marcella Francesca Hetfield - Metallica Front-man James Hetfield & Francesca Hetfield's Daughter
Published Thu Feb 20 2020 By Akki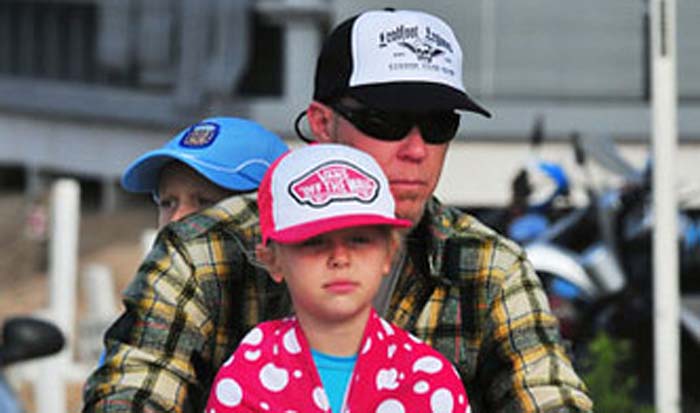 The celebrity kid, Marcella Francesca Hetfield is the daughter of a Greatest musician and songwriter, James Hetfield with his Argentinian sweetheart Francesca Hetfield. She was born on January 17, 2002, in San Francisco, California and measured 21 1/4 inches tall and scaled 8 pounds, 5 ounces.
The Metallica frontman named his youngest 'Marcella', which is a Latin word and means "warlike". Similarly, her middle 'Francesca' is a tribute to her mom, Francesca Tomasi. The name is Italian form Latin word France, which means "from France or free man".
Rich Father
Marcella Francesca Hetfield is the daughter of rockstar James Hetfield, whose net worth is estimated to be around $300 million.
He is considered to be one of the best selling music artists of the all-time as a member of the world's biggest heavy metal band 'Metallica'. His phenomenal talent is preserved as a singer, songwriter, rhythm guitarist and co-founder of the band.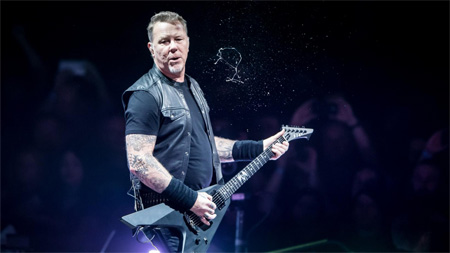 The 'Metallica' has released 10 studio albums, four live albums, three extended albums, and has released 39 singles.
The band has received eight Grammy Awards and sold more than 300 million units worldwide. Further, the band has generated $70 million revenue from the sale of tickets and merch between July 2018 and July 2019 tour.
Additionally, James fortune also includes his $23 Million worth Colorado property, customized cars and motorcycles collection, and jewelry stuff. In January 2020, he exhibited his vintage hot rods at Peterson Automotive Museum in Los Angeles.
Parents Relationship
Marcella's parents James and Francesca Hetfield first met in the early '90s. At the time, she worked as a costume designer in the wardrobe department of the promotional tour for Metallica self-titled fifth studio album.
The lovebirds instantly develop feeling for one another in between work and started dating after the end of the tour.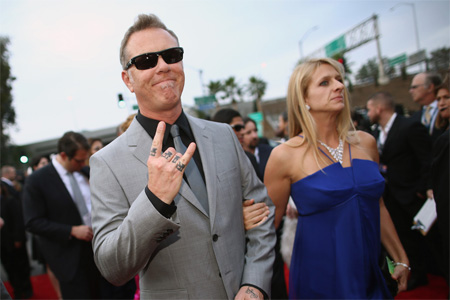 The couple tied the knot on August 17, 1997, and share three children together. Following matrimony, Francesca became the turning point of his life as she helped James to get rid of his problems.
He described her like a saving angel, who stood by his side taking care of him in his struggling phase in between addiction and his anger management problems.
Siblings
Marcella has two siblings; a brother Castor Virgil Hetfield and a sister Cali Tee Hetfield. Castor is the elder brother her, born on May 18, 2000, in San Francisco, California. Likewise, Cali is her older sister, born on June 13, 1998, in San Francisco, CA.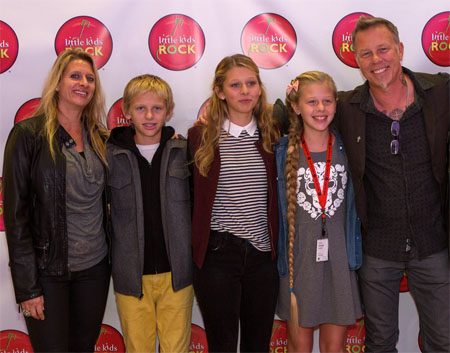 As the youngest one, Marcella has grabbed the full attention of her family and received loved and care from both parents and siblings.
Unforgettable Birthday Gift
The Metallica singer, James is the world's best dad, who has put all his effort to give the best experience of childhood to his children.
On January 17, 2009, he made his daughter's 7th birthday epic, bring her to stage in between his Philadelphia fans. He and his fellow members wished her a happy birthday before starting their concert.
Subscribe to Glamour Path for more updates on Celebrity Babies.
-->