Manti Te'o's Current Team and Stellar Career: Know About His Wife, Stats, Earnings, and More!
Published Sun Jul 23 2023 By prazu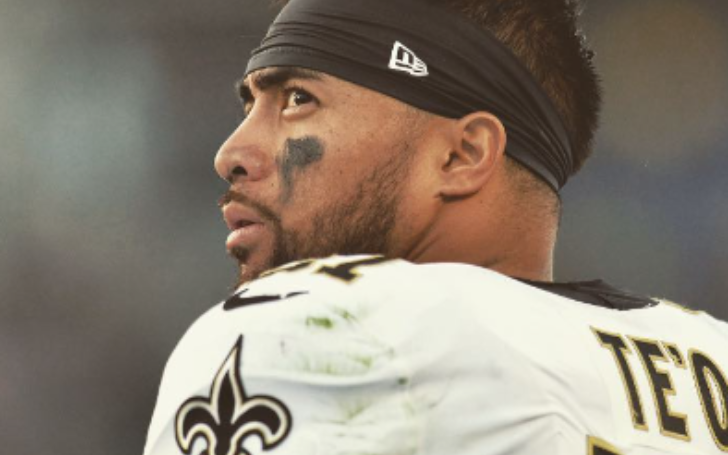 Manti Te'o used to play American football as a linebacker. He was part of the Notre Dame college football team and was highly regarded, winning eight national awards. The San Diego Chargers drafted him in the second round of the 2013 NFL Draft, and he played in the NFL until 2021.
In this article, learn in detail about Te'o's personal and professional life.
Manti Te'o Early Life
Manti Te'o was born on January 26, 1991, in Laie, Hawaii. He played high school football at a private school in Hawaii and received several awards, like State Defensive Player of the Year and Gatorade State Player of the Year in 2007. During his junior year, he had impressive stats as a running back and caught the attention of college recruiters.
Even before his senior year in high school, Te'o had multiple college offers. In his senior year, he helped his high school win its first state championship and continued to shine on the field. He received the Gatorade State Player of the Year award for the second time.
After graduating from high school, Manti joined the University of Notre Dame in 2009. In his freshman season, he played in all 12 games and had 63 tackles, earning him Freshman All-American honors. In the following seasons, he played as an inside linebacker and achieved impressive numbers in tackles. He garnered various honors during his college career and became one of the most decorated defensive players in college football history.
Te'o left Notre Dame with numerous awards, including the Maxwell Award, Chuck Bednarik Award, Butkus Award, Lombardi Award, and Walter Camp Award. He amassed a total of 437 tackles during his time at Notre Dame.
How Rich is Manti Te'o?
According to Celebrity Net Worth, Manti Te'o is estimated to be worth around $3.5 million. He earned this money by playing football for various teams. During his time in the NFL, he made approximately $5-10 million, but that amount is before taxes and fees were deducted. In 2018, while playing for the New Orleans Saints, he earned $1.7 million in a single season.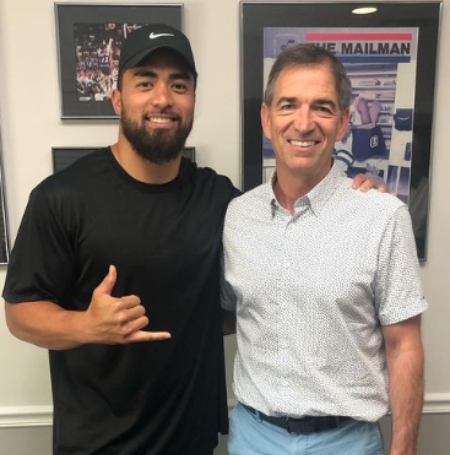 Unfortunately, Te'o faced a catfishing scandal that caused him to lose a lot of money. It's reported that he lost about half of his value after the scandal came to light.
Besides football, Manti also earned some money from a documentary released on Netflix called Untold: The Girlfriend Who Didn't Exist. The documentary discussed the catfishing scandal and its impact on his life, including the mental health struggles he went through. After his football career, he got involved in the trucking business.
Manti Te'o's NFL Career Earnings: A Financial Overview
Throughout his NFL career from 2013 to 2020, Manti Te'o earned a total salary of $10.4 million (before taxes and fees). His highest-earning season was in 2018 when he made $1.7 million while playing for the New Orleans Saints.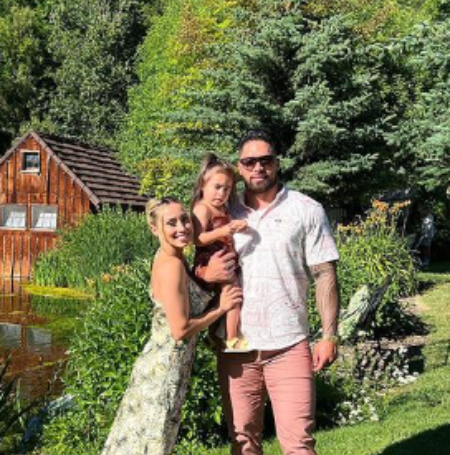 When Te'o was expected to be drafted in the first round of the 2013 NFL draft, some believe that personal controversies caused him to slip down to the second round. Eventually, he was picked as the 38th overall selection, which was the sixth pick in the second round.
Manti signed a contract with the Chargers worth $5.172 million for four years, which included a signing bonus of $2.14 million. If he had been drafted in the first round, he might have earned millions more. For example, Kenny Vaccaro, who was the 15th pick in the first round, got a rookie contract worth $9.4 million over four years, with a $5.2 million signing bonus.
In 2017, Te'o signed a $5 million contract with the Saints for two years, followed by a $805,000 deal for one year. During his last NFL season with the Chicago Bears, he earned $132,000 as a member of the practice squad.
Who is Manti Te'o's Wife?
Manti Te'o, a former NFL player, is married to Jovi Nicole Te'o. They started showing their relationship to the public in 2015, and in February 2020, Te'o proposed to Jovi. They had a small and private wedding ceremony in La Jolla, California, and they shared their joyous news on Instagram.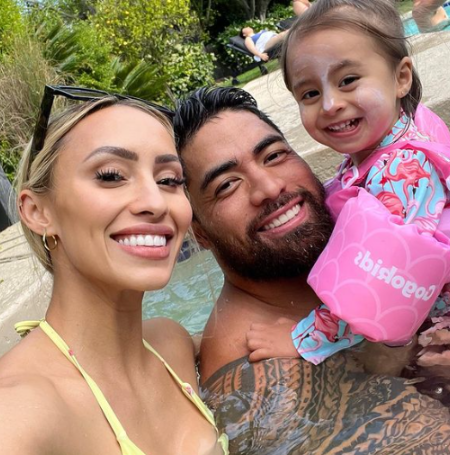 After getting married, Te'o and Jovi became parents to two children: their daughter Hiro, who was born in 2021, and their son Kyro, who was born in 2023. Jovi has been Manti's biggest supporter, cheering him on in his football career and also being there for him when he decided to share his story through the Netflix documentary, Untold: The Girlfriend Who Didn't Exist.
Stay updated in Glamour Path for more celebrity updates.
-->