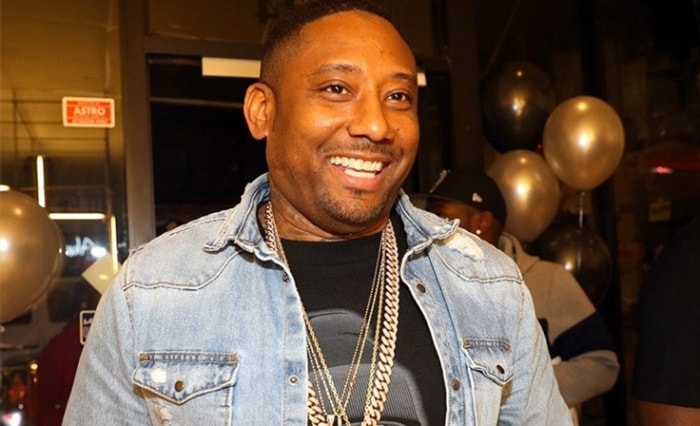 Maino, whose real name is Jermaine John Coleman, is a famous American rapper who joined as a supporting cast in the ninth season of hit VH1 reality show 'Love & Hip Hop: New York (LHHNY)'.
Coleman was born on the 30th of August, 1973, in New York City, New York, in the United States. Here are some facts about him:
What's His Worth?
Rapper Maino holds an amazing net worth of $2 million from his successful career as a R&B artist and rapper. His fortune also comes from merchandise and EP sales. His assets includes different lavish cars that he owns and a huge, luxurious real estate in Brooklyn, New York.
Zakia Baum - Ex-girlfriend and Baby Mamma
The 46 years old rapper Maino dated actress and television star, Zakia Baum in his past. He even had a son with the 'Starter Wives Confidential' star who is now a grown-up and lives with his father. Though the two called off their relationship a long time ago, Baum recently slammed Lil' Kim for hanging out with her ex-man.
Two Children - A Son and a Daughter
Maino has two children from his previous relationships which consists of a son and a daughter. He has a 16 years old son, Zane with his ex-girlfriend, Zakia Baum whereas his daughter's name is Gia and is also from another girlfriend that he has dated in the past.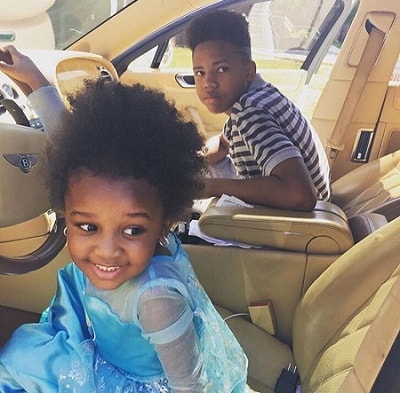 Former Boyfriend of Maggie Carrie
Coleman was previously in a relationship with another famous cast member of LHHNY, Maggie Carrie. The two musicians dated for around three years and used to spent a lot of their time together. Maino even has several pictures of them in his social sites still at this day. It hasn't been so long that the couple splitted as they called off their relationship last June.
Spent 10 Years in Prison
Well, if you know or not but Maino actually spent 10 long years of his life in prison. He was accused of kidnapping and robbing a drug dealer for money because he had no other way to feed his daughter.
During his years while facing punishment, he didn't let his time go in vain. Instead, he utilized the time in lockup and mastered his skills as an emcee.
After releasing from Prison, the Brooklyn rapper decided to live a positive life with no violent deeds. He has keeping his words and has been very successful today as a R&B rapper.
Has a Scar on the Right Side of His Face
If you are a true fan of the 'All the Above' rapper, you must have noticed that he has a huge scar on the right side of his face. That scar indeed is from the time when he was spending his time in the jail. He had altercation or feud with a prison inmate. And while he was having a hair cut, that person grabbed the scissors and attacked him leaving a huge scar on his face.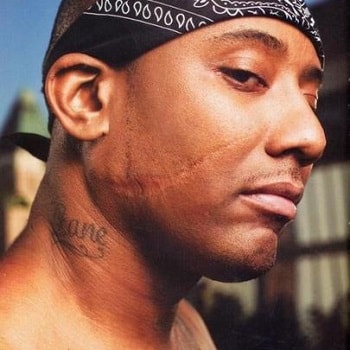 Maino opened up that he learned to never overestimate himself and underestimate others after the crazy incident back in prison.
Released Unstoppable-The Life Story of Maino
On February 2, 2010, the father of Gia released 'Unstoppable-The Life Story of Maino' which is an extended play (EP) focused on the struggles and miseries of the rapper. The EP also featured four recordings that he released later on. In the play, Maino has talked about his second life, time in prison, how he spent ten long years in year and made them worth.
Has Inked Several Tattoos
As most of the rappers these days do, Maino also has inked several tattoos on his body. He has covered almost his whole body with inks of different design carrying different meaning. He has inked huge full sleeve tattoos on both of his hands and also has a huge one on his chest and back as well.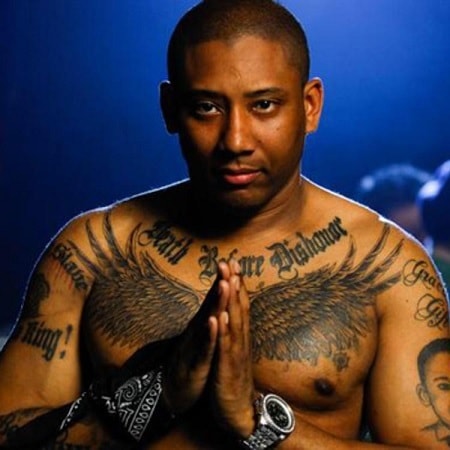 Has Merchs of His Own With Fila
The talented rapper has clothing merchandise of his own as his partnership with the famous clothing and fashion brand Fila. The collaboration of the star and the brand has produced several tees, hoodies, and especially sneakers which looks so amazing in the black one. If you are interested, you can buy his merchandise from the official website of FilaUSA.

Social Media Presence
Talking about social media presence, Maino is actively present on Instagram and Twitter where he usually keeps updating pictures and videos for his fans. His Twitter account goes by the name @mainohustlehard has 313.8k followers whereas his Instagram has gained 722k followers and also goes by the name @mainohustlehard.
Visit Glamour Path for more daily and authentic information about other LHHNY celebrities.
-->