Facts About Maggie Carrie - LAHH Actress and Ex-Girlfriend of Maino
Published Thu Nov 14 2019 By DGM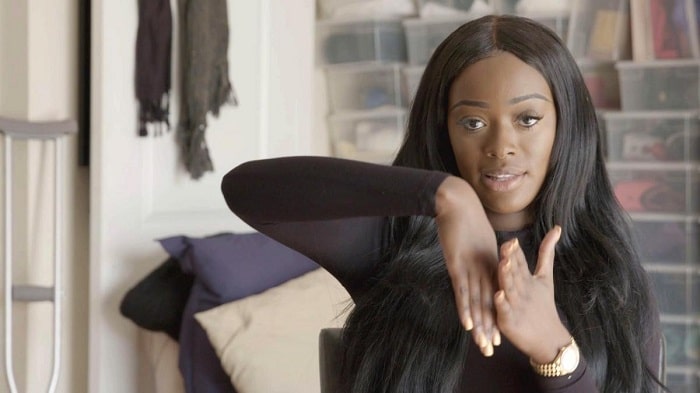 Maggie Carrie Heckstall or just Maggie Carrie is a famous American singer, model, and entrepreneur, who rose to fame after appearing as a supporting cast member on the 9th season of the hit VH1 reality show 'Love & Hip Hop: New York (LHHNY)'.
Heckstall was born on the 22nd of May, 1990, in Valhalla, New York in the United States. Here are some facts about her:
What's her Net Worth?
Maggie Carrie holds an amazing net worth of $2 million from her successful career as a singer, model, and entrepreneur. Her fortune also comes from her beauty business 'Hair Like Maggie' and her assets include cars, a lavish mansion, and expensive wardrobes.
Three Siblings
Maggie is the youngest sister of her elder siblings from her parents. Her elder siblings include two brothers; Matthew, Julius, & a sister; Yulinda. Carrie has been taking care of her brother Julius because he has suffering badly from diabetes from his early life.
Lost Her Mother at a Very Young Age
The owner of 'Hair Like Maggie' lost her mother, Betty Jean Heckstall in a car accident back in 1999. It was at the time of Christmas when Maggie and her mamma were heading North Carolina to get her brother for celebrating the festival in their house. But as Betty had to work a lot throughout the day, she was a little bit tired and it was a risk for her to drive.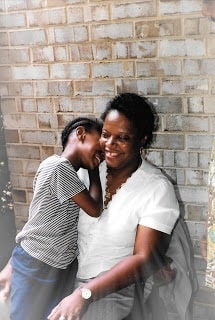 Despite the fact that Jean was tired and feeling sleepy, she had to drive because Carry was only 9 at that time. And as Maggie felt asleep throughout the ride, she woke up in someone else's car being rushed to a hospital. It was because her mother fell asleep while driving drove the car into a ditch. She didn't survive for long and passed away soon in 12/31/1999.
Spent Her Childhood Foster Care System
After the death of her mother, the Valhalla born model had to spend her adolescence in a foster care system. She was just 15 years old when she was compelled to stay at the foster home. And what else would she have done at that time? Her elder brother, Julius was already suffering a lot from diabetes and her sister Yulinda was also making a lot of bad decisions. Hence, her childhood was very rough and miserable.
Death of Sister
When Maggie Carrie was about 20, her only sister, Yulinda also left her after suffering cancer. Things were already bad for Maggie when the death of her sister made it even worse and unbearable for her. Now, she was taking care of her elder brother who was wheel-chaired because of diabetes and she was trying to get over her emotions.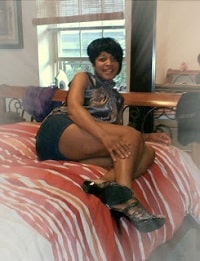 Was Badly Wounded in Manhattan Shooting
It was back in May 25, 2016, when a gun shooting occurred in Manhattan at rapper T.I.'s concert. Maggie happened to attend that concert along with her ex-boyfriend, Maino and other rappers like 50 Cent. After mayhem broke out due to shooting, people started rushing pulling each other in front of them.
In the mayhem, the 'Dirty Girl' singer was shot on her leg. She was immediately rushed to hospital after the incident took place. But the strange thing about that the police treated her like a criminal not a victim according to her. She said that she wasn't even let to meet any of her closed ones after surgery. The shooting left her devastated with physical as well as psychological scars.
Former Boyfriend - Rapper Maino
The 29 years old reality star was in a relationship with Jermaine Coleman aka rapper Maino. The two have dating for a while now and had some really amazing moments in the show as well as in the real life especially after the incident in Manhattan. However, their relationship came to an end after they split few months ago.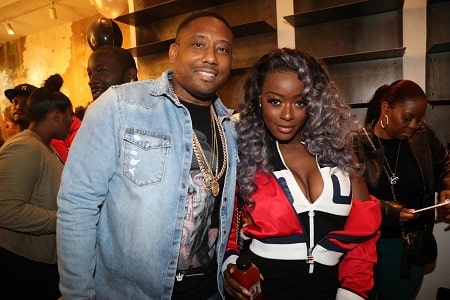 CEO of Wounded But Alive
The beautiful and talented singer is also the Chief Executive Officer (CEO) of 'Wounded But Alive'. It is a non-profit organization that raises awareness and provides sister circle for women who previously survived gunshots and shootings.
Heckstall has been actively involved in the uplifting and development of the organization after the Manhattan incident. She provides counselling and conducts different kinds of activities to help the women feel better and get over their past.
Multiple Tattoos and Surgery Rumors
Maggie Carrie, who's rumored to have gone under the knife, has a passionate love for inking her body. Up to now, she has inked a total of four tattoos on her body. Her inks include feather on the left leg, drawing on the left waist, huge drawing on the right neck and hand, and drawing on the right side of her waist.
Social Media Accounts
Talking about social media presence, Carrie is actively present on Instagram and Twitter. She has amassed a huge base of 332k followers on her Instagram account which goes by the name @maggiecarrie. Moreover, her Twitter account going by the name @MaggieCarrie has 3,556 followers till date.
Follow Glamour Path if you like to see more daily and authentic information about LHHNY celebrities.
-->