Pop Queen Madonna's Character Judgement From Her Instagram
Published Wed Jul 03 2019 By Akki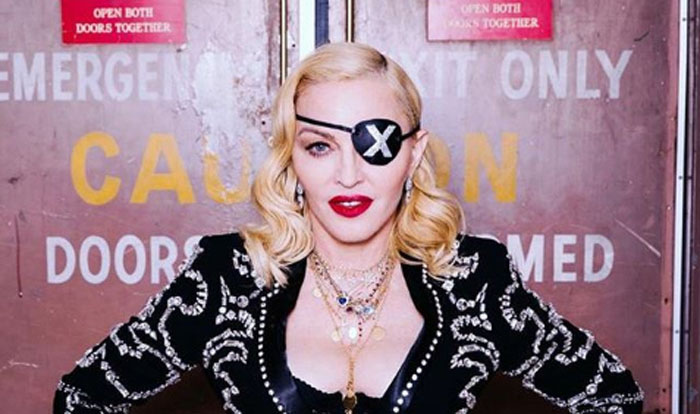 If we talk about the pop genre in the music industry, no doubt there always come the names of Madonna the 'Queen of Pop', who has contributed to the music since the '80s. She is an American singer, songwriter, actress, and businesswomen, who has over 14 million fan followers on her Instagram with over 4,141 posts.

Born in Bay City, Michigan to engineer Silvio Ciccone and his wife Madonna Louise Fortin, she took a step to the music world to rule, where she has released single hit like; Medellín, La Isla Bonita, and Like a Virgin.
Recently, she released the album Madame X, which is her ninth album that charted No. 1 on the Billboard 200.
Dedicated to Work
Apart from her huge success in the entertainment industry as one of the greatest female singer of all time, she doesn't pull her to the top of the world with ego and boastfulness.
Even in Pop Queen M is in 60's, she is working hard enough to achieve more goals as much as she could get through her entire life. She has been performing live, releasing new albums and dancing in the stage not only that she has even fully active on her social sites and keeping updating her fans.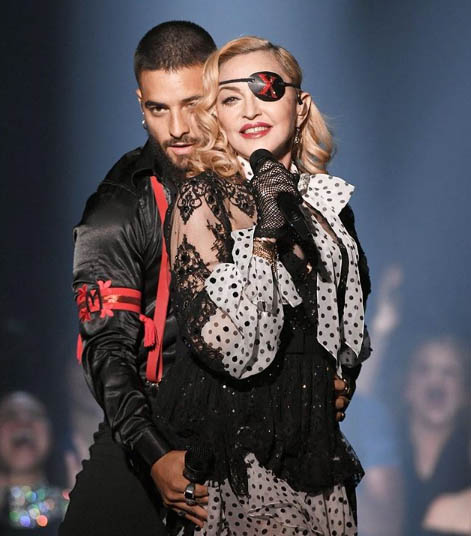 Recently, after the release of her new album Madame X on 14th June 2019, she has been working hard to make it historical biggest hit album, where she keeps posting pictures of herself and video of the performance to her fans on her Instagram.
LGBT Supporter
Stalking picture and video on Madonna Instagram, we can clearly find that she is LGBT Supporter. She keeps posting pictures of herself and her work with sign and songs for LGBT communities people. Recently, she has been spotted performing in 2019 world pride NYC the Largest LGBTQ Event In History.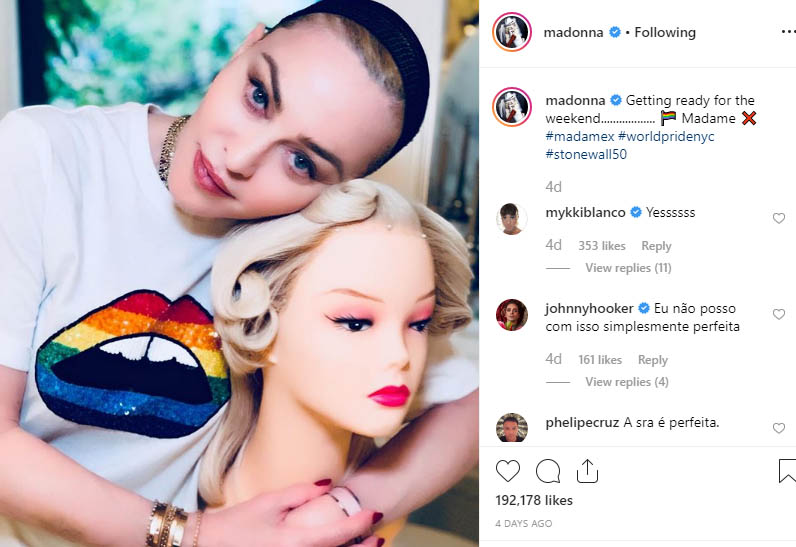 Loving Mother of Six Children
Besides Hollywood and musical career, she is also the loving mother to six children, where she keeps posting picture and videos of her children showing up their talent for their mama Instagram.
Looking at those pictures and videos on her Instagram, we can see how much she loved her children, even in her busy schedule she manages her time to have fun with her children, no doubt her child are very lucky to have such a loving mama where most of the people leave their children home alone for their work.
In the above video we can see Madonna twin daughter 'Estere Ciccone' and 'Stelle Ciccone' dance in the song Ayo & Teo - Rolex, they are really talented and looks very cute performing live on her mama Instagram.
Character Judgement From Her Instagram
Pop Queen is widely known her sensational looks and boldness, where even in her 60s many men die to be with her. Like many other artists, she is also fully active on her social sites to shares her daily activity and status to her fan.
After being in the top on the music industry, some times she keeps posting some weird picture and videos of her self in Instagram, which doesn't make any sense among fans and some of her fans start to criticize her for those post on her Instagram.
Visit Glamour Path for More Celebrities News and Information.
-->