Madilyn Grace Smith - Monyetta Shaw's Daughter With Singer Ne-Yo | Photos and Facts
Published Tue Jun 25 2019 By DGM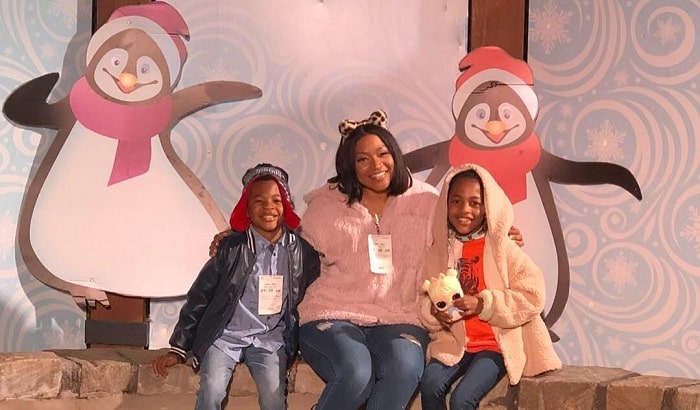 Born as the elder child, Madilyn Grace Smith is the daughter of the American actress Monyetta Shaw with her ex-fiance, Ne-Yo, an American singer & songwriter. She was born on the 12th of November, 2010 and has a younger brother, Mason Evan Smith.
The name 'Madilyn' is a modernized form of the name 'Madeline' according to the English origin which means "woman from Magdala or high tower". And as for the name 'Grace', it is derived from the Latin origin and means "joy, blossom and beauty". So, the name Madilyn Grace means beautiful woman from Magdala.
Madilyn's Younger Brother - Mason Evan Smith
Madilyn has a younger brother from her eminent celebrity parents. His name is Mason Evan Smith and was born on the 9th of October, 2011. The duo of siblings is often seen featuring on their mamma's Instagram feeds and it is very lovely to see that they are bonding with each other very well.
Madilyn and Mason Had a Big Birthday Bash
If you are a fan of Monyetta and Ne-Yo, then you probably know that ex-couple celebrates their children's birthday together every year. Though two of the kids have different birth dates, their parents celebrate their birthdays on the birthday of Mason Evan which is on the 9th of October.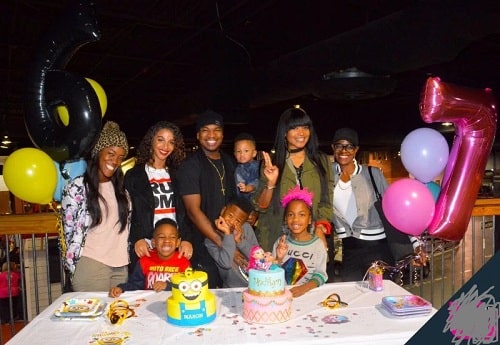 The 'Atlanta Exes' star with her ex-boyfriend hosts a joint birthday party for their kids and celebrate with a huge bash. In the picture above, you can see their kids are celebrating their birthdays together and Evan is blowing his birthday cake candle.
It is very wise and lovely of celebrating the birthdays of their kids in the same day. Crystal Renay, Ne-Yo's wife also joins the birthday celebration without hesitation as she also has a very good bonding with the kids.
Madilyn's Parents' Relationship
Madilyn's parents, Monyetta Shaw and Ne-Yo have broken up for a very long time now. They share two wonderful kids with each other and love them very much. As the couple is separated now, Ne-Yo is married to Crystal Renay, an American model since 2016 and share two children. And as for the 38 years old (as of June 2019) Monyetta, she is single at the moment and lives with her two kids.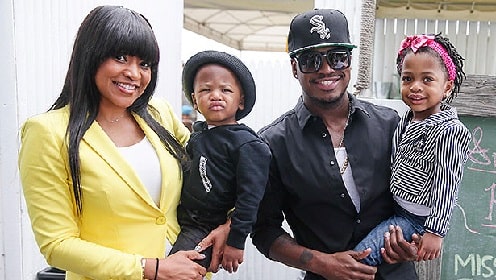 Despite the separation, the two celebrities come together when it comes to parenting their children. They are very good friends at present and do every thing possible so that their kids live a happy life. They never let their separation's bad influence get on their offsprings which shows the great parenting skills the two of the possess. That is a thing to get inspired from, isn't it?
Madilyn Grace Smith's Net Worth
Talking about their net worth, Monyetta Shaw holds an estimated net worth of $2 million and Shaffer Chimere Smith aka Ne-Yo's worth is $16 million dollars.
Madilyn Lives a Lavish Life
Being the elder child of such rich parents, Madilyn surely is living one heck of a high lifestyle. The 8 years old (as of June 2019) girl wears clothes and dresses that are considerably very expensive. And her dressing style easily indicates that her parents' big bank account carries her back in buying stuffs like shoes, dresses and ornaments. Of course, she doesn't need to care about purchasing things because her superrich parents got her back for good.
Visit Glamour Path for more Celebrity Babies and their Information.
-->