Meet Maceo Shane Rapaport - Son of Michael Rapaport and Nichole Beattie
Published Thu Mar 23 2023 By sush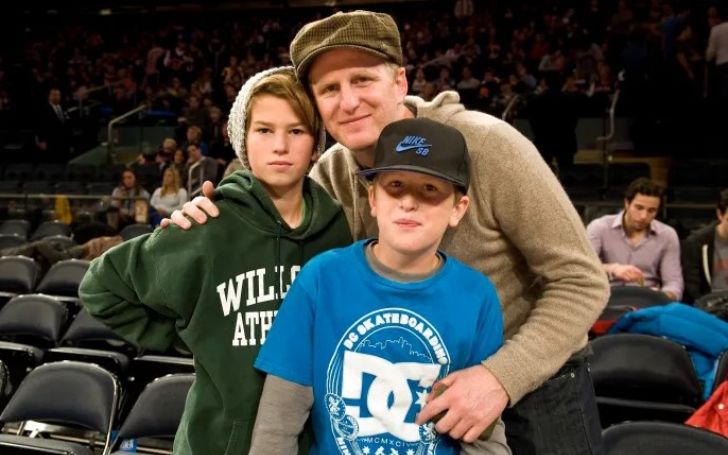 Maceo Shane Rapaport is an American media personality and Celebrity kid. He is the son of the actor and comedian, Michael Rapaport who is best known for his work in the Fox sitcom The War at Home (2005–2007). However, you must be confused since he hasn't had any kids with Kebe Dunn, his wife. But did you know he was previously married and Maceo is his son from his first marriage?
Maceo is the son of Michael Rapaport whom he welcomed with his first marriage with the writer and producer, Nichole Beattie. However, most aren't aware of this fact. Though Maceo came into the spotlight, Maceo has led kind of a normal lifestyle and has stayed far away from the cameras and attention so far.
Maceo made a few appearances along with his dad, Michael, and his brother when he was a kid. However, now, he is nowhere to be seen. So let's take a look at how his life has been so far.
Maceo's Childhood And Personal Details Are Covered
Maceo Shane Rapaport was born on April 23, 2002, in Los Angeles, California. He is the son of Michael Rappaport and his first wife, Nichole Beattie. However, apart from that, not many of his early life details along with his details have been uncovered.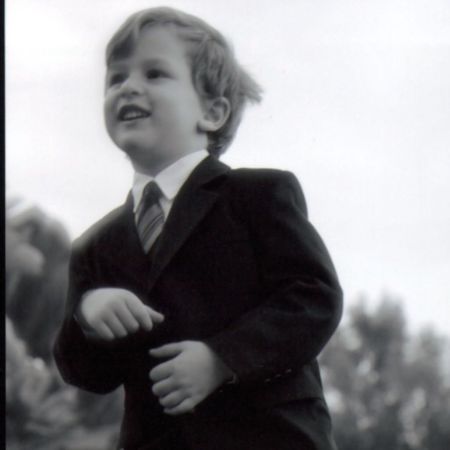 As it seems, after Maceo's parents, Michael and Nichole got divorced, Michael got the primary custody of the children. Or if not, the kids were spending more time with him. But since he took a while to get married again, his kids, Maceo and Julian had kind of a hard time growing up with separated parents.
Moreover, now he is in his 20s. So apparently he should have already graduated from high school and is in college. However, there's no rigid information about it.
Maceo's Parents Got Divorced When He Was 5
Maceo's parents, Michael Rapaport and Nichole Beattie got married on January 15, 2000. As was seen from the outside, the couple led a happy and healthy relationship.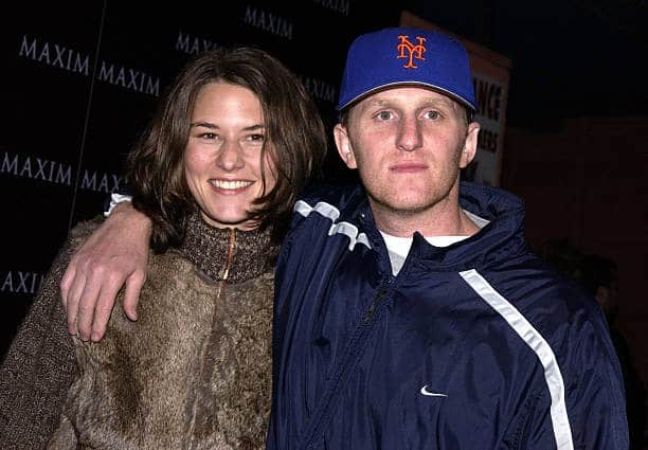 However, just after four years of getting married, Nichole filed for divorce from Michael in 2004. The reason for their divorce was stated as "irreconcilable differences" and nothing more was reported. Moreover, according to the sources, the divorce was only finalized in 2007, after three years of filing it.
And now, after the divorce, Maceo's mom, Nichole Beattie has disappeared from the media. She disappeared from the industry and has never appeared again.
Maceo's Dad Got Married Again
If you've been watching Michael Rapaport, dad of Maceo Shane Rapaport, you must already be aware that he has gotten married again.
Maceo's dad, Michael is now married to an actress named Kebe Dunn there's no exact information on when the couple exchanged vows, it is reported to be back in 2016. He finally got married again after nine years of divorce from his first wife, Nichole Beattie.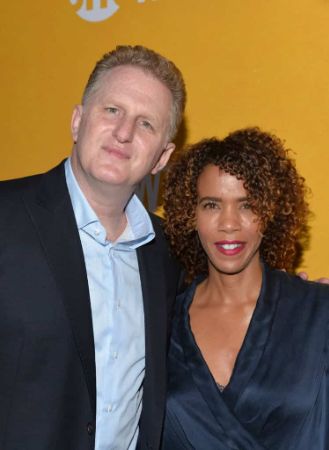 Moreover, as reported, Michael and Kebe dated way before he was married to his first wife, Nichole. And after he got divorced from Nichole, the couple once again got a chance to reconnect and eventually started dating again which eventually led to their wedding.
Maceo Has An Older Brother
Maceo Shane Rapaport is the younger son of Michael Rapaport. Before him, his parents gave birth to his older brother named, Julian Ali Rapaport. According to sources, the couple welcomed Julian, the same year they got wed, in 2000.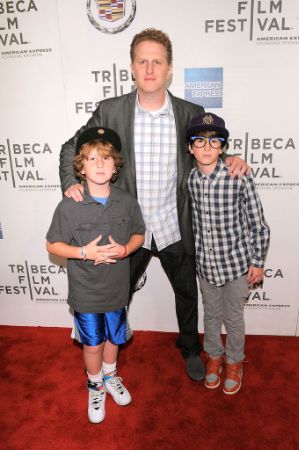 However, his dad, Michael hasn't welcomed any children with his second wife, Kebe Dunn. So, he doesn't have any step-siblings or half-siblings from his stepmother.
Maceo's Dad Is Rather Harsh When It Comes To Discipline
Years ago, Maceo's dad, Michael Rapaport made an appearance on the show, Dr. Phil. During the show, Dr. Phil asked him about his way of disciplining his children, Maceo and Julian. As Michael's character in The War At Home, was a father who spanked his children, this attracted the attention of the audience.
According to his interview with Dr. Phil, Michael doesn't spank his children for them to have discipline. However, he did reveal that he liked his kids having the discipline and he made sure for that to happen. He also said that he used a very harsh method to discipline his kids; however, he never revealed his tactic and left the audience to have their interpretations.
As per Michael, every parent in the home needs to assert their positions as the bosses of their house. Moreover, he continued that the children also must understand different boundaries clearly that had been set in the home. And so, by this, we can already figure out that his kids, Maceo and Julian had quite a strict childhood.
Maceo's Relationship Status
One of the most sought questions for Maceo is whether or not he is single. All the web sources suggest that Maceo has been single for quite a while and is on the market. Though it can't be said definitely, it seems that he is single.
However, nothing is revealed about his romantic life and relationship status. So, it's still unknown if he has a romantic partner or not. Moreover, his father barely talks about him, let alone his relationship status.
How Wealthy is Maceo Shane Rapaport?
According to reports, Maceo Shane Rapaport is still a student. And so, he is yet to take a step toward his career. Moreover, why rush when his parents have already achieved milestones?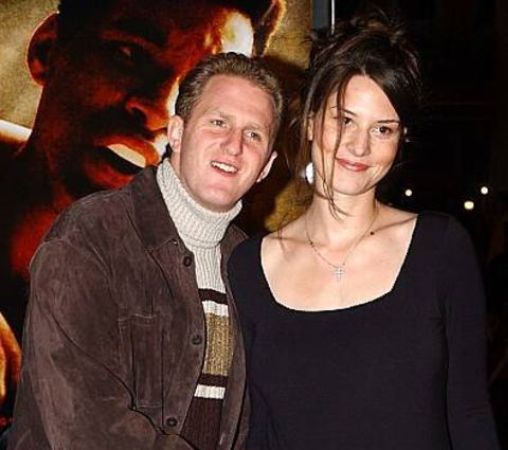 Maceo's father, Michael Rapaport is a well-known name in the industry. He is an actor and comedian who is well known for playing in the Fox sitcom The War at Home which aired from 2005 to 2007. The actor has an estimated net worth of over $8 million.
Also, though his mother, Nichole has now dumped the industry, and living quietly, she has done a lot of projects as an actress, screenwriter, and producer. And her estimated net worth is also $12 million, greater than her ex-husband's. So, Maceo is unlikely to face difficulties in living a ritzy lifestyle.
Is Maceo Available On Social Media?
Unfortunately, Maceo isn't available on social media platforms. He hasn't been seen on social media. And that's also one of the reasons that hardly any news and updates go out about him.
However, his father, Michael Rapaport is available. He is active on Instagram as @michaelrapaport with over 2.1 million followers. He is also available on Twitter, @MichaelRapaport, and has over 663.1 million followers. However, he never posts about his kids on his social media.
Follow Glamour Path to find more interesting articles on celebrity biographies, relationships, and riches.
-->