10 Facts About Screenwriter Lyric Anderson With Photos and Proof
Published Fri Jul 05 2019 By Samana
Lyric Anderson is the daughter of Tami Roman who is a reality TV show star and Kenny Anderson who is a retired professional basketball player. Lyric was born on September 30 of the year 1994.
Lyric is a famous model and a screenwriter and below are the 10 facts on the multitalented woman.
1. Lyric Anderson's Net Worth
The total Net Worth of Lyric Anderson is $1 million, thanks to her developing career as a model. Lyric has also appeared in multiple episodes of The Basketball Wives along with her mother.
Lyric is also seen wearing fashionable clothes and accessories and carrying fancy bags on her Instagram posts and with that net worth she can definitely afford all the fancies she fancies.
2. She Attended The BET Awards
Unlike every one of us who watched the BET awards in our pajamas and tucked in our beds, Lyric actually attended the red carpet event looking glam alongside her mother Tami and her sister Jazz.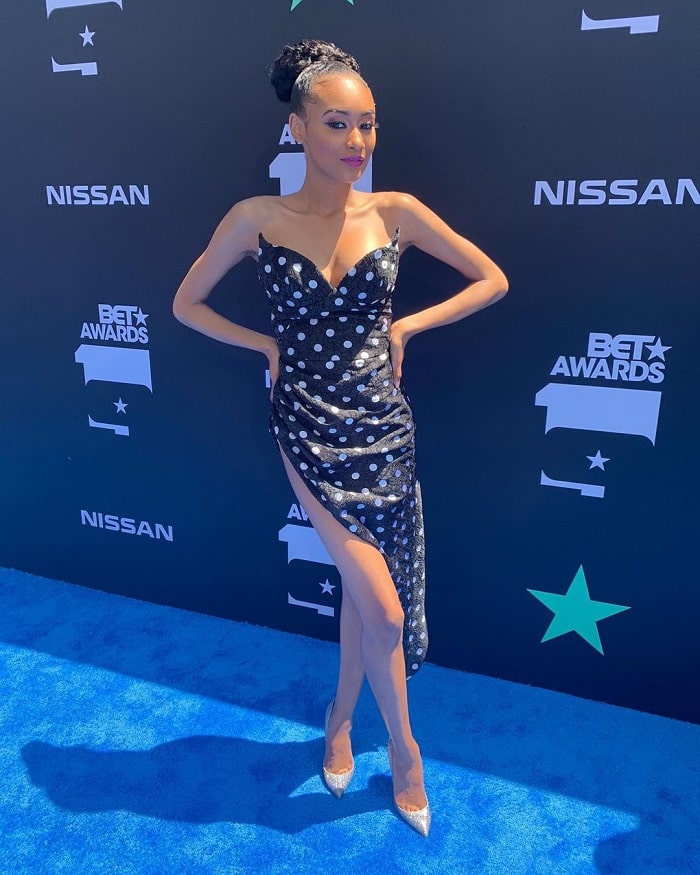 The mother and the daughters trio looked very glam and proper for the event they attended and took their own sweet moment to share pictures and videos of it.
3. Lyric Stars in her Mother's Own TV Show
Lyric's mother, already a reality Television show star of The Basketball Wives, has her own TBW spin off show now! The name of the show is "Tami Ever After ".
The show also stars Lyric and her sister Jazz, and both of them cannot stop promoting and gushing about the show.
4. Siblings
Lyric has one youngest sibling and her name is Jazz Anderson. Jazz is a hip hop and rap artist and has made quite a name in the field. She released her album named " Separation Anxiety" which was released on 15th of Febuary, 2019.
Lyric and Jazz are really tight with each other and have a very sweet and strong bond. Both sisters encourage each others and always back each others back.
5. Lyric Is A Popular Model
Lyric as a gorgeous woman with very sexy and good body features has scored her successful career as a model. Lyric was the child Ford models modelling for different brands like Baby Phat, Mattel, and Payless Shoes. She has also modelled for THE Jennifer Williams clothing line named Classy Girl Wardrobe.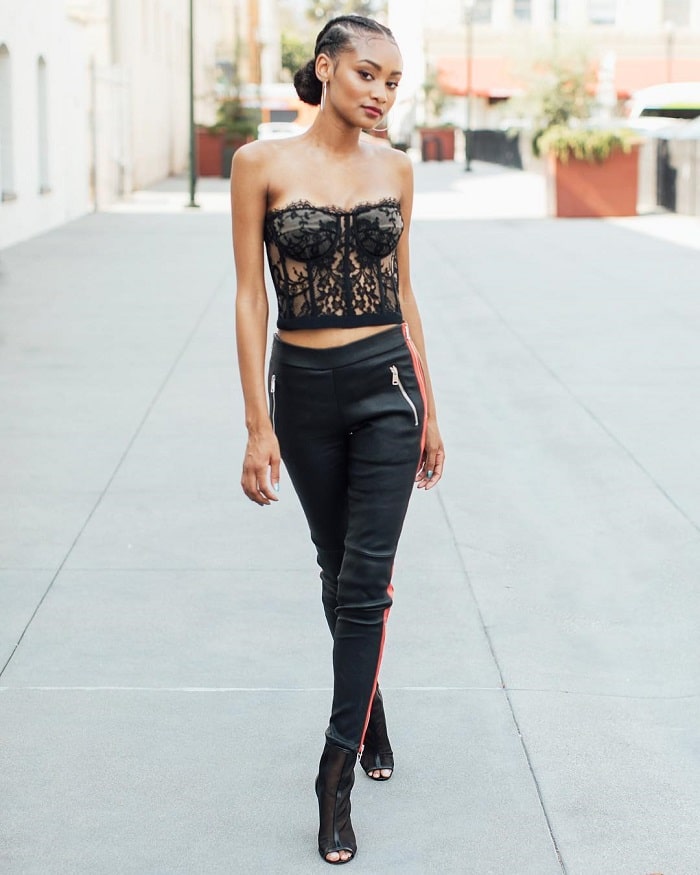 Lyric also tried to take her modelling career into a next step by entering in a famous American modelling show "America's Next Top Model", where she was sadly not selected in the first round.
6. Physical Features
Lyric is a very petite woman which is often criticized by many saying that she is very thin and might be anorexic. She has considered going under the knife and getting breasts implants because of all the bullies.
Lyric does not have hefty curves and is lean and tall. Her facial features are very attractive and gives her a really fierce look.
7. Social Medias
Lyric is both on Twitter and Instagram and is very much active on both social media sites. The model has a total of 90.4k followers with only 133 posts till date. On Twitter, her audience counts up to 22.1k with her updating her feed with her tweets.
8. America's Next Top Model Drama
On the 24th cycle of the Americas Next Top Model, Lyric was eliminated on the spot. Lyric did not like this as she had already spoke about how she was body shamed her whole life and since Ashely Graham is all about loving your body, Lyric adored her a lot for it but it has now changed.
She was not also very happy with the show team because her departure was not as dramatic as the editing has made it look
9. Naomi Campbell Complimented Lyric At A Steakhouse
In an Instagram post dedicated to her inspiration and the greatest of all time model Naomi Campbell, Lyric reminisces the one time when she randomly came across Naomi at a steakhouse. Anderson then told Naomi that she wanted to be like the supermodel to which the model told her to look at herself and that she is going to be better than the supermodel.
That little push and the words of encouragement really is another factor which really helped Lyric get where she is today.
10. Lyric Graduated From UT Austin
SHE SMEXY! Lyric successfully graduated from The University Of Texas, Austin in January of 2018 and her grad pics were everything.
We wish her all the very best for her future.
Glamour Path for more Celebrity facts.
-->