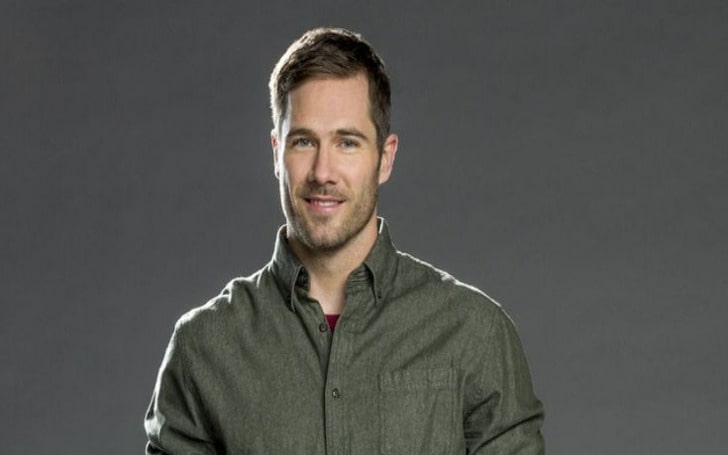 Luke Macfarlane is a Canadian actor and former musician who is best known for his role in the drama series "Brothers and Sisters." He was born and raised in London, Ontario, and has always wanted to be an actor.
In addition, he has given outstanding performances in every film he has appeared in, including "Killjoys", "The Memory Book", "Over There", and many others. The actor will next be featured in "Single All the Way," a Netflix original film, and "Lone Star Bull," an indie film.
Family
Thomas Luke Macfarlane was born on January 19, 1980, in London, Ontario, Canada. His father's name is Thomas Macfarlane whereas his mother's name is Penny Macfarlane. Luke had an elder sister named Rebecca and a twin sister named Ruth when he was growing up.
His father worked as the head of student health services at the 'University of Western Ontario,' while his mother worked as a mental health nurse at a local hospital in their city.
Early Life and Education
Luke has had a passion for acting since he was a child. Early in his life, he also began training in acting and singing. As a child, he attended the 'Lester B. Pearson School for the Arts,' which greatly aided him in developing a strong artistic personality.
Macfarlane went to the 'London Central Secondary School' as well. After graduating from high school, he moved to New York to pursue acting. He went to the 'Juilliard School,' where he acquired acting training. He began playing in the local theater after graduating from high school. He also started going to auditions for television and film roles.
TV Series
Luke had yet another huge career breakthrough in 2006 when he starred in the American drama series Brothers & Sisters as Scotty Wandell. He was a recurring character in the first two seasons. However, as the series went on, it became a regular part for him. The series' initial reception was lukewarm. It did, however, ratchet up the pace in the end. The show received a lot of positive feedback. Before being canceled, the show ran for five seasons and 109 episodes.
The Canadian actor had his first lead part in the miniseries Iron Road in 2009. He played the character of 'James Nichol' in the Canadian–Chinese co-production. He had cameo appearances on shows including 'Person of Interest' and 'Smash' in the early 2010s. The series received a lot of positive feedback, and the actors' performances were also applauded.
He landed another starring part in a Canadian series in 2013, this time in the sitcom 'Satisfaction.' He played the lead character of Jason Howell in the sitcom, which followed the lives of a couple and their best friend. Despite receiving positive reviews, the series had a poor start in terms of financial success. As a result, it was canceled after one season.
Luke participated in the medical drama series 'The Night Shift' as the recurrent character 'Rick Lincoln.' While he was having a lot of success on television, he was having a lot of trouble in the movies. He only appeared in two feature-length films after his debut in 'Kinsey,' 'Rock Paper Dead,' and 'Trapped Ashes.' He's also appeared in the short films 'Recalled' and 'Erection,' among others.
Theater Life
The 42 years old was one of the four leads in Playwrights Horizons Theater's Juvenilia from November 14 to December 21, 2003. He played the lead in the American premiere of the play Where Do We Live, which took place at the Vineyard Theatre in May 2004. At the 2005 GLAAD Media Awards, the production was nominated for Outstanding New York Theatre: Broadway and Off-Broadway.
The Hollywood actor co-starred with Jill Clayburgh and Hamish Linklater in the off-Broadway production of The Busy World is Hushed, again at Playwrights Horizons, in the summer of 2006. Clippers from February 7–11, 2007 premiere at the Skirball Cultural Center. Howard Ashman's unproduced musical Dream stuff featured Macfarlane in a one-night celebrity-performed staging. In February 2015, he starred in the world premiere of the stage drama Reverberation at Hartford Stage in Connecticut.
Net Worth
As of 2022, Luke Macfarlane's net worth is expected to be $3 million. The majority of his earnings come from the iconic films in which he has starred. His riches include his luxurious cars and real estate.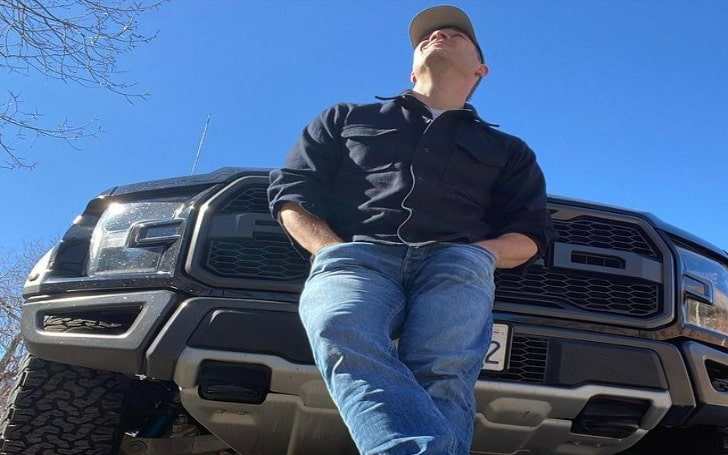 Luke has a prosperous career ahead of him, and his fortune is expected to improve in the near future.
Relationship and Sexual Orientation
Luke Macfarlane is rumored to be single right now. On the 15th of April 2008, he came out as gay in an interview with The Globe and Mail, a Canadian publication. He garnered a lot of support from his fans after his public confessions, which led to his landing a gay part in the Netflix film "Single All the Way" alongside Philemon Chambers.
TR Knight, Charlie David, and Wentworth Miller have all had previous relationships with him. He was also said to be dating Chad Slivinski after Wentworth.
Music Career
This charming young man was the lead singer and songwriter for the band Fellow Nameless, which he formed with some of his classmates at Lester B. Pearson School for the Arts in eighth grade under the name Slipnaught, a name they chose at random from a dictionary because they had no name for the band when it was time to take the stage.
Fellow Nameless was born in London Central Secondary School as a consequence of the band members' dissatisfaction with the original moniker. They released one underground album, a half-studio, half-live CD album, and they recorded an extra ten tracks that were never released, including three songs recorded for a Maverick Records development agreement.
Film Debut
In 2004, Luke made his cinematic debut in the biographical drama film 'Kinsey,' where he played the minor role of Bruce Kinsey. The film was a critical and financial hit, winning awards at film festivals. In the same year, he also made his television debut as 'Stuart DeBarge,' one of the main characters in the miniseries Tanner on Tanner.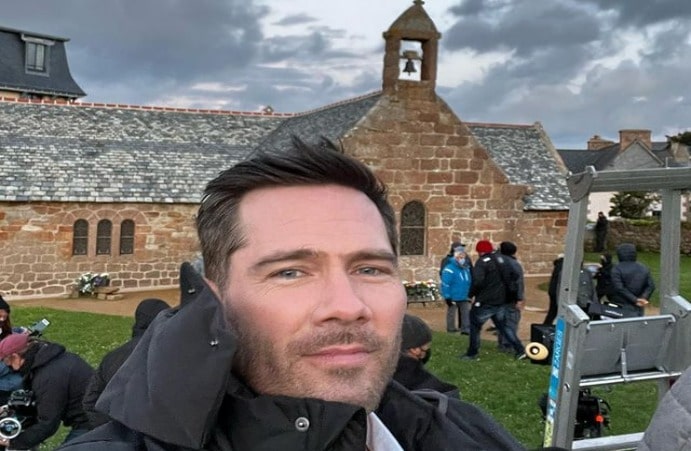 The sitcom 'Over There,' in which Luke premiered in 2005 as 'Frank Dumphy,' generated attention due to some extremely violent sequences. Despite some favorable reviews, the show was not well received and was canceled after a 13-episode season.
Career from 2015 to 2017
After appearing as a 'RAC' agent named 'D'avin Jaqobis' in the Canadian space adventure drama 'Killjoys' in 2015, he appeared as a 'RAC' agent named 'D'avin Jaqobis' in the superhero series 'Supergirl.' The sitcom was well-received and lasted four seasons. The show's fifth season is on the way.
In 2016, he appeared in the sitcom 'Mercy Street' as 'Chaplain Hopkins,' in a supporting role. The show was well-received, however, it was discontinued after two seasons. Luke has appeared in a few TV movies in recent years, including 'A Birthday Wish,' 'A Shoe Addict's Christmas,' and 'Just Add Romance.' In 2019, he appeared in 'Just Add Romance,' and his most recent theater performance was in 'Big Night,' in 2017.
Social Media
Luke Macfarlane is not so active on social media
He is present only on Instagram, with over 95.8 k followers. He goes by the username of @ten_minutes_younger.
For more celebrity content follow our page Glamour Path!
-->