Luca Cruz Comrie - Hilary Duff's Son
Published Tue May 02 2023 By sush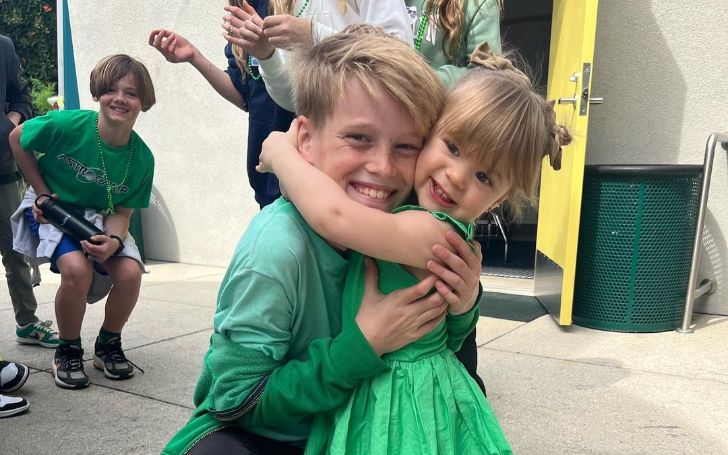 Luca Cruz Comrie is the son of actress and singer Hilary Duff and former professional ice hockey player Mike Comrie. He was born on March 20, 2012, in Los Angeles, California, and is currently around 11 years old.
Luca has already made some public appearances with his famous mother, walking to the stores, and events, and attending charity functions. Also, his mother, Hilary also keeps posting about him every now and then. And so, her fans have already become familiar with him.
Through Hilary's social media posts, it can be known that Luca is a fun-loving and active little boy who enjoys spending time with his family and friends.
Luca Cruz Comrie's Parents Are Millionaire: Hilary And Her Ex-Husband's Net Worth
The net worth of Luca's mother, Hilary Duff, is estimated to be over $25 million. Her income comes from various sources, including her career as an actress and singer, and endorsements. Along with that, she has also released multiple clothing lines, including her own brand "Stuff by Hilary Duff", and has also written a young adult novel series.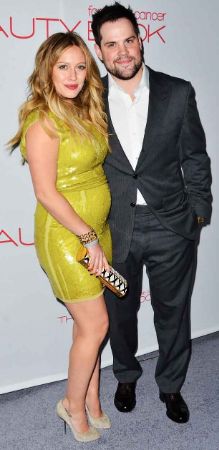 According to Celebrity Networth, the net worth of Luca's father, Mike Comrie is estimated to be over $20 million. He earned his wealth primarily through his career as a professional ice hockey player. He played for several teams throughout his career, including the Edmonton Oilers, Philadelphia Flyers, and the Pittsburgh Penguins.
Luca's Parents Got Divorced When He Was Three
Luca Cruz Comrie was born on March 20, 2012, in Los Angeles, California. As mentioned already, he is the son of Hilary Duff, an actress and singer, and Mike Comrie, a retired professional ice hockey player. Moreover, by the time Luca was three, his parents had already divorced.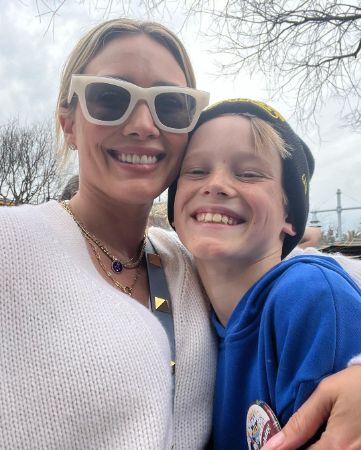 Having his parents separated at a young age, Luca grew up being co-parented by his parents. Despite that, they are giving all the care and attention that a child needs, and raising him brightly. Regarding his education, it is believed that he has already started school. But there's no verified news of him joining any school.
Story Behind Luca's Parents
Hilary Duff and Mike Comrie met in 2007 at a resort in Idaho. At the time, Duff was filming a movie and Comrie was on a ski trip with some friends. They hit it off and began dating soon after.
After three years of dating, Duff and Comrie got engaged in February 2010 while vacationing in Hawaii. They tied the knot in August of that year in a lavish wedding ceremony in Santa Barbara, California. The wedding was attended by over 100 guests, including family and friends of the couple.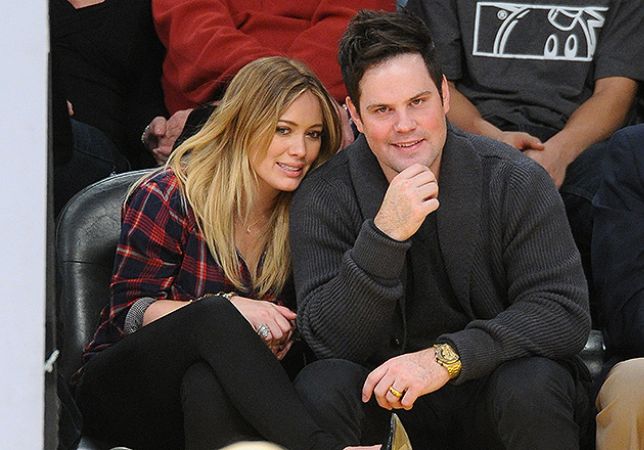 In March 2012, Duff and Comrie welcomed their first child, a son named Luca Cruz Comrie. Despite their busy schedules, they made it a priority to spend time together as a family and often shared photos of their outings on social media.
In January 2014, the couple announced that they had separated and were planning to divorce. The divorce was finalized in February 2016, but they have remained on good terms and continue to co-parent their children together.
Luca's Mom, Hilary Got Married Again
Yes, if you didn't know, after getting divorced from Mike Comrie, Hilary Duff has married again.
Hilary is now married to musician and record producer Matthew Koma on December 21, 2019, in a private ceremony held at their home in Los Angeles, California. As reported, the couple began dating in early 2017, and in October 2018, they welcomed their daughter Banks Violet Bair. They also have a family dog named Lucy.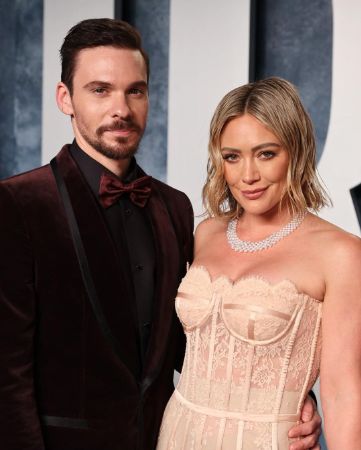 Hilary Duff and Matthew Koma had been friends for several years before they started dating, and they collaborated on music together before their romantic relationship began. They have been very open about their love and admiration for each other on social media, often sharing sweet posts and photos.
Luca Cruz Comrie Has Two Half Siblings
Though Luca Cruz Comrie is the sole child of his parents, his mom, Hilary got remarried and welcomed two daughters. And just like that, he became the older brother to those kids and shares a close and lovely bond.
Luca's mother, Hilary welcomed a baby girl named Banks Violet Bair on October 25, 2018, in Los Angeles, California with the musician Matthew Koma. At that time, she wasn't married to her now husband Matthew.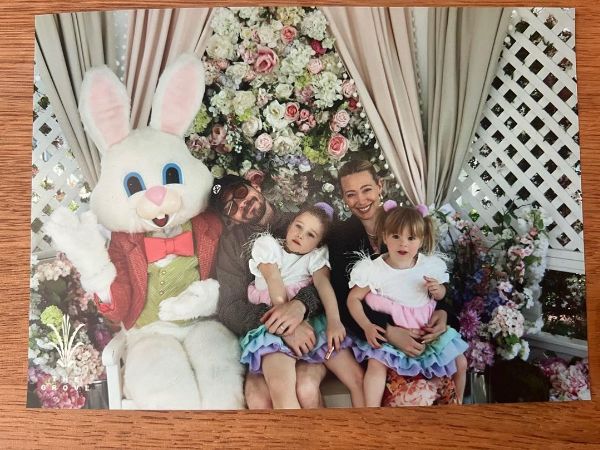 Then, three years later, in 2021, Hilary welcomed another daughter named Mae James Bair. She is the youngest of Hilary Duff's children and is currently two years old.
If you follow Hilary Duff on her social media, you can see that she often shares photos and updates about her children on social media, giving fans a glimpse into their lives. In interviews, she has talked about the joys and challenges of motherhood, and how her children have changed her life.
A Quick Look At Hilary Duff's Career
Hilary Duff is an American actress, singer, and entrepreneur who began her career in the entertainment industry as a child actress. She rose to prominence in the early 2000s with her role as the title character in the hit Disney Channel series "Lizzie McGuire" and later went on to pursue a successful career in both acting and music.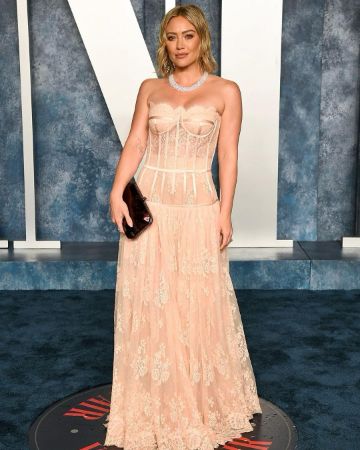 Duff's acting career spans over two decades, with notable roles in films such as "A Cinderella Story", "Cheaper by the Dozen", and "Raise Your Voice". She also starred in the TV Land series "Younger" from 2015 to 2021, where she played the lead role of Kelsey Peters.
In addition to her acting career, Duff has also released several successful albums and singles throughout her music career, beginning with her debut album "Metamorphosis" in 2003. She has since released five more studio albums, with her most recent, "Breathe In. Breathe Out.", released in 2015.
Highlights Of Mike Comrie's Career
Comrie began his professional career in 2000 when he was drafted by the Edmonton Oilers in the third round of the NHL Entry Draft. He played for several teams throughout his career, including the Oilers, Philadelphia Flyers, Ottawa Senators, New York Islanders, and Pittsburgh Penguins. Comrie retired from professional hockey in 2012 due to a hip injury.
During his NHL career, Comrie was known for his offensive abilities and was a skilled scorer, tallying 168 goals and 197 assists in 589 regular-season games. He also played for the Canadian national team at the 2002 World Junior Championships and the 2003 World Championships.
In addition to his hockey career, Comrie has also been involved in several business ventures. He co-founded the clothing company "Five Four Club" in 2012 and has also invested in several other businesses, including a restaurant and a sports bar.
Follow Glamour Path to find out more interesting articles about celebrity biographies, relationships, and riches.
-->