Love Behind the Limelight: Meet Jacob Jules Villere, Peter Porte's Better Half
Published Tue Nov 21 2023 By prazu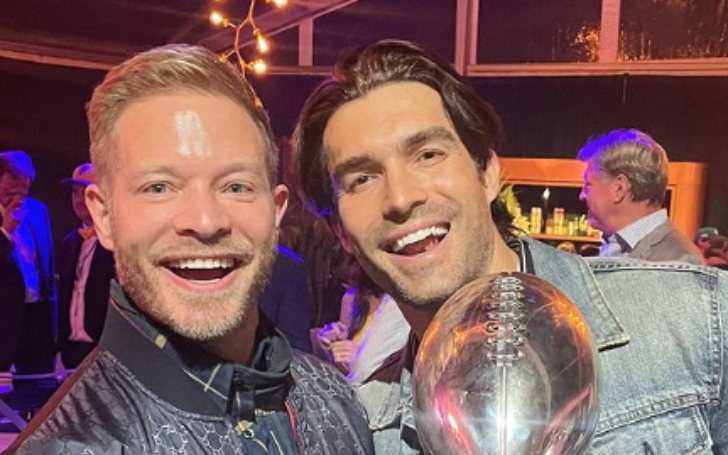 Jacob Jules Villere is an American banker who became famous for marrying actor Peter Porte. Porte is known for acting in popular TV shows like "The Young and the Restless" and "Baby Daddy."
Jacob Jules Villere Wiki/Bio
Jacob Jules Villere, known as Jacob Villere, was born in New Orleans, Louisiana, USA. He appears to be in his early 40s based on his photos and videos.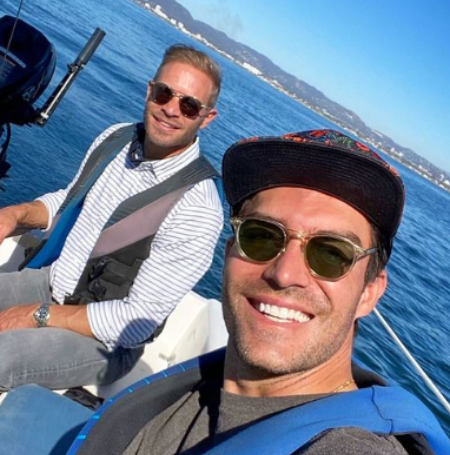 Villere is an American citizen with a mixed ethnic background. However, there isn't much information available about his specific birth date, zodiac sign, parents, siblings, or early life.
Jacob completed his education at The Woodlands High School. He earned a bachelor's degree in accounting from Louisiana State University.
How Wealthy is Jacob Jules Villere?
Jacob Jules Villere, a banker, has a net worth of $2.5 million. Currently, Villere holds the position of Senior Vice President at the bank. Senior vice presidents in such banks typically earn around $165,000 per year.
Meanwhile, Jacob's partner, Peter Porte, who is a Hollywood actor, has a net worth of $11 million. Porte earned through his acting career.
Jacob Jules Villere Career Highlights
Jacob Jules Villere is a seasoned professional in banking, having held various prominent positions in the industry. He had risen to the role of Senior Vice President at Capital One Bank.
Before his promotion to Senior Vice President, Villere served as the firm's vice president. This promotion came in 2016 after more than a decade in the field. In his current role, he oversees the West Coast Corporate Banking team.

A graduate of Louisiana State University, Jacob initially worked as an auditor for Certegy before joining Capital One. He started at Certegy in 2001 and spent two years there until 2003. He also briefly worked as an accountant at Arthur Anderson.
Jacob Jules Villere is Married to Peter Porte
Jacob Jules Villere tied the knot with American actor Peter Porte from "The Young and the Restless" on October 7, 2018. Their wedding was held at Latrobe's on Royal in New Orleans, where they both looked dashing in navy and cream-colored outfits. The ceremony was intimate, attended only by close friends and family.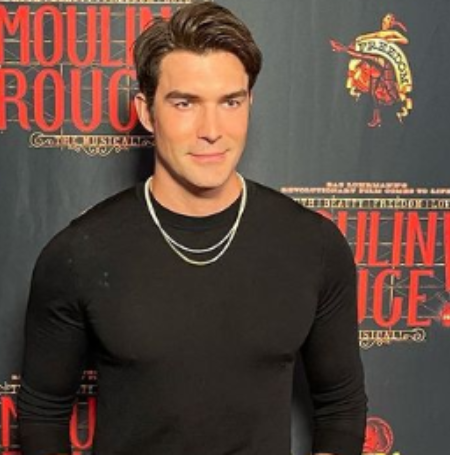 Before his wedding, Porte, like many other celebrities, had an extravagant bachelor party. He and five friends celebrated in style, with Peter dressed in a striking skin-colored nightgown for the occasion.
Also See: Jonathan Del Arco's Partner - Yes! He is Gay and Love With Kyle Fritz
Peter didn't personally share any photos from the event. But Darren Bluestone, one of Peter's friends, couldn't resist and shared a few snapshots from the wild celebration.
The couple has been happily married for a few years, enjoying their time together. Peter occasionally shares adorable photos of their relationship on Instagram, showcasing their happiness as a couple.
How Did Jacob Jules Villere And Peter Porte Met?
Jacob Jules Villere and Peter Porte's love story began long before their wedding in 2018. The lovebirds started dating in February 2015 after meeting at Muhammad Ali's Celebrity Fight Night XXI.
Instantly hitting it off, the couple began spending time together, attending various events, and getting to know each other. Their bond grew stronger over time, leading to their decision to eventually get married.
Jacob Jules Villere, Peter Porte's Husband, is Passionate About Traveling
Jacob Jules Villere has a strong passion for exploring and has journeyed to numerous exotic destinations across the globe. Alongside his husband, Peter Porte, he has traveled to places like France, Italy, Mexico, Switzerland, Greece, Canada, and Israel.
Within the United States, they've journeyed through California, New York, Florida, and North Carolina. New Orleans holds a special place in his heart and has been a favorite, having visited over ten times.
Looking ahead, Jacob and Peter have exciting plans. In a recent interview, Jacob mentioned their upcoming adventures, including scuba diving in Australia and taking helicopter tours over Iceland, Paris, London, and various other locations.
Brief Overview of Jacob Jules Villere's Spouse, Peter Porte
Jacob Jules Villere's husband Peter Porte, born on March 31, 1984, in Greenwood Lake, USA, is the son of Teresa (Bak) and Paul Porte. He grew up in Greenwood Lake and attended George F Baker High School.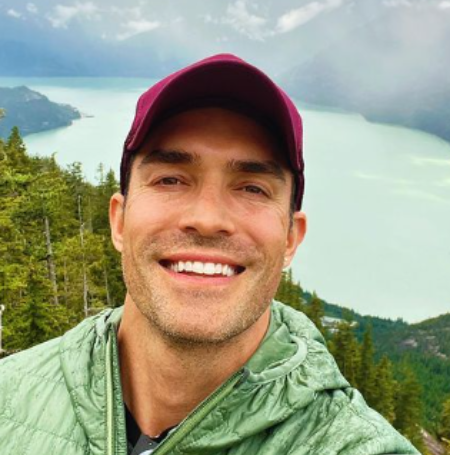 After completing high school, Porte pursued his acting passion by taking classes at the renowned Tisch School of the Arts. Initially starting as a model, he transitioned to acting and made his screen debut in 2005 in the TV movie "University Place" as Jeremy.
Since then, Peter has been a prominent presence on both TV and film, showcasing his talent and versatility. His notable appearances include roles in "Christmas Harmony," "The Joel McHale Show with Joel McHale," "Love, Once and Always," "A Gift to Remember," and "The New Normal," among others.
Each role further solidifies Porte's reputation as a skilled and captivating actor. From his modeling roots to his extensive acting career, Peter has emerged as a multifaceted entertainer, leaving a lasting impact on audiences with his charm and acting skills.
Stay updated with Glamour Path for the latest celebrity articles.
-->