Heidi Klum's Beautiful Daughter Lou Sulola Samuel With British Musician Seal
Published Sun Sep 22 2019 By Samana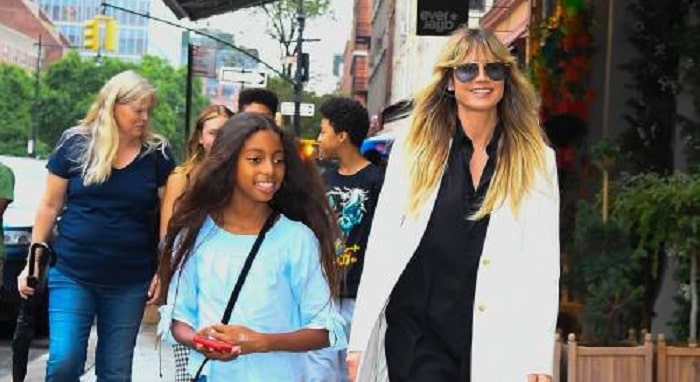 Lou Sulola Samuel is the celebrity baby of the German supermodel Heidi Klum and the musician Henry Olusegun Adeola Samuel popularly only known as Seal. Lou Sulola was born on 9th October 2009 in Los Angeles, California.
The name "Lou" is of a German origin and in the language means "Famed Warrior ".
The name "Sulola" is a rhythmic Nigerian name and was given to her to flaunt her father's root.
Parents' Net Worth
Lou's mother, Heidi Klum, has the net worth of $90 million. Heidi accumulated her massive net worth through her profession as a model, a business woman, a fashion designer, a singer, television producer, and an author.
Klum is also a great example of beauty with brains seeing hoe she is handling so many things all at once, including being a great mother to her four children.
Lou's father, Seal, has the net worth of $30 million which he accumulated through his profession as a singer and a song writer.
Parents' Relationship
Lou Sulola Samuel's parents, Heidi and Seal met each other after Heidi broke up with her ex boyfriend. She was pregnant when they broke up but it was too late for Heidi to go back.
She got pregnant and with Seal by her side, she gave birth to her first child. Seal was very understanding and supportive and that is what made Heidi fall for him even more.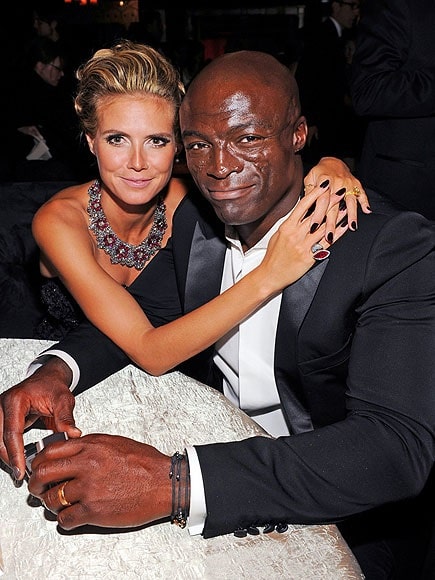 Heidi and Seal got engaged on December 2004 and got married on 10th May, 2005. They had a super sweet and romantic wedding on the beach of Mexico with their friends and family who all attended the event to bless them.
During their marriage, Seal adopted Leni, who is Heidi's child with her ex boyfriend and raised her as her own. However, their sweet times as husband and wife came to an end on 22nd January 2012. On that day, they had only filed for divorce and the divorce finally got finalized on 14 October 2014. Heidi is currently married to Tom Kaulitz.
Three Siblings
Lou has three siblings, one is her half sister and two are her biglogical brother. She is the youngest among all and gets all the love from everyone. Her eldest sister, Helen Klum (Leni), is her half sister and she was born on May of the year 2004.
Her two biological brothers are: Henry Günther Ademola Dashtu Samuel and Johan Riley Fyodor Taiwo Samuel. Henry was born on the year 2005 and Johan was born on the year 2006.
Mother Is A First German Victoria's Secret Angel
Lou Sulola Samuel's mother Heidi has come very far as a model. Her looks and her very charming and charismatic personality has earned her a lot of good things. She is the first German Victoria's Secret Angel and had everyone practically drool looking at her on her first show.
Klum also collaborated with the brand to create her make up line which is named "The Heidi Klum Collection". She is also very appreciated by her co workers and fellow models who has all only good things to say about her.
She also was the America's Got Talent judge along with Simon Cowell. She judged 5 seasons of the show after being replaced for Sharon Osbourne.
Close To Her Step Father
Lou is often seen hanging out with her step father, Tom Kaulitz. The two seems pretty close seeing how they treat each other. Despite Lou not being Kaulitz's own daughter, he seems very warm and living towards her. They have a great father daughter relationship.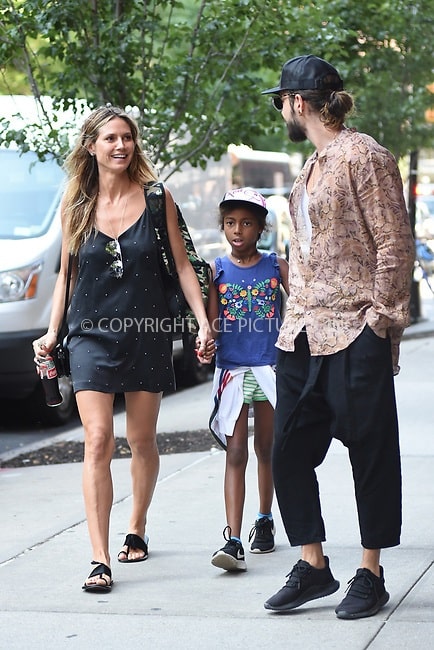 Glamour Path For More Celebrity Babies
-->