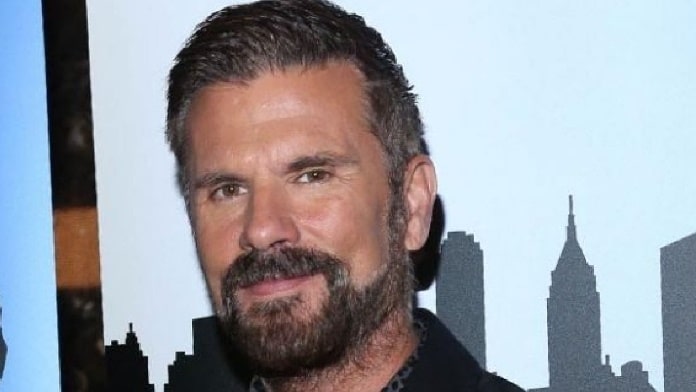 Lorenzo Lamas is an American actor, television director, and producer. He is best known for his roles in Body Rock(1984), Snake Eater(1989), and Final Impact(1991). He was born on January 20, 1958, in Santa Monica, California, U.S.
His father is an Argentine-American actor and director, Fernando Lamas and his mother is a Norwegian American actress Arlene Dahl. He is also the stepson of a swimmer Esther Willams, Lydia Barachi, and Perla Mux. Here are some facts about Lorenzo Lamas:
How did he earn his net worth?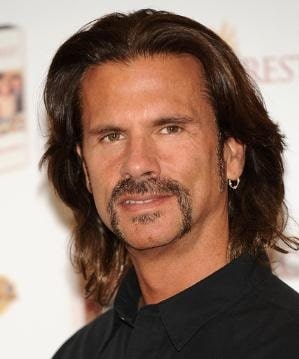 Lorenzo Lamas has an estimated net worth of $4 million from his solo career as an actor. He has worked in almost more than Hundred movies and Television series from which he is able to earn his fortune. He is also a Helicopter pilot instructor from which he earns an amount of money as salary.
Marriage - Five Wives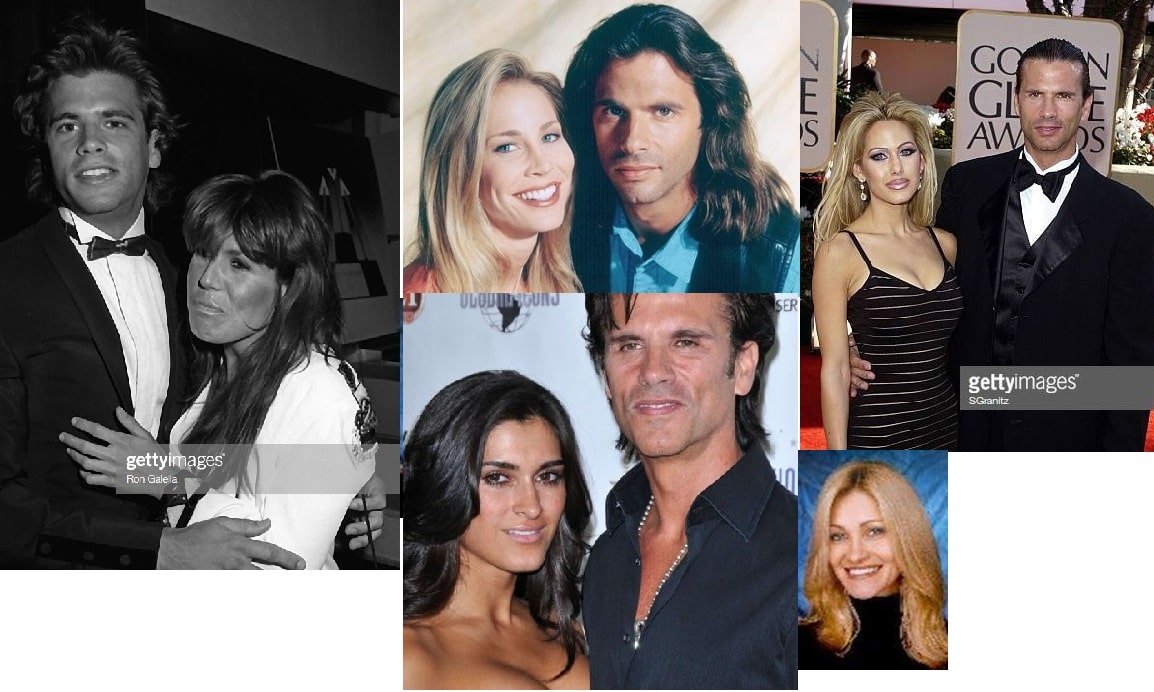 The Falcon Crest star, Lorenzo has five wives and is the father of six children. He married Victoria Hilbert who is an American actress best known for her role in Falcon Crest. They got married in 1981 and got separated after one year in 1982.
In 1983, he got married to Michele Smith who is an actress best known for her work on Virtuosity (1995). He then married his third wife Katheleen Kinmont who is also an actress. They got married in 1989 and parted their ways in 1993.
He then married Shauna Sand who is an actress best known for Back to Even (1998). They married in 1996 and after six years of their marriage, they got divorced in 2002. His fifth marriage was with an actress and model, Shawna Craig. They got married in 2011 and separated their ways in 2019.
Past Affair with Daphne Ashbrook
Lamas was in a relationship with a famous American actress, Daphne Ashbrook and share a baby together.
Children - One son & Five daughter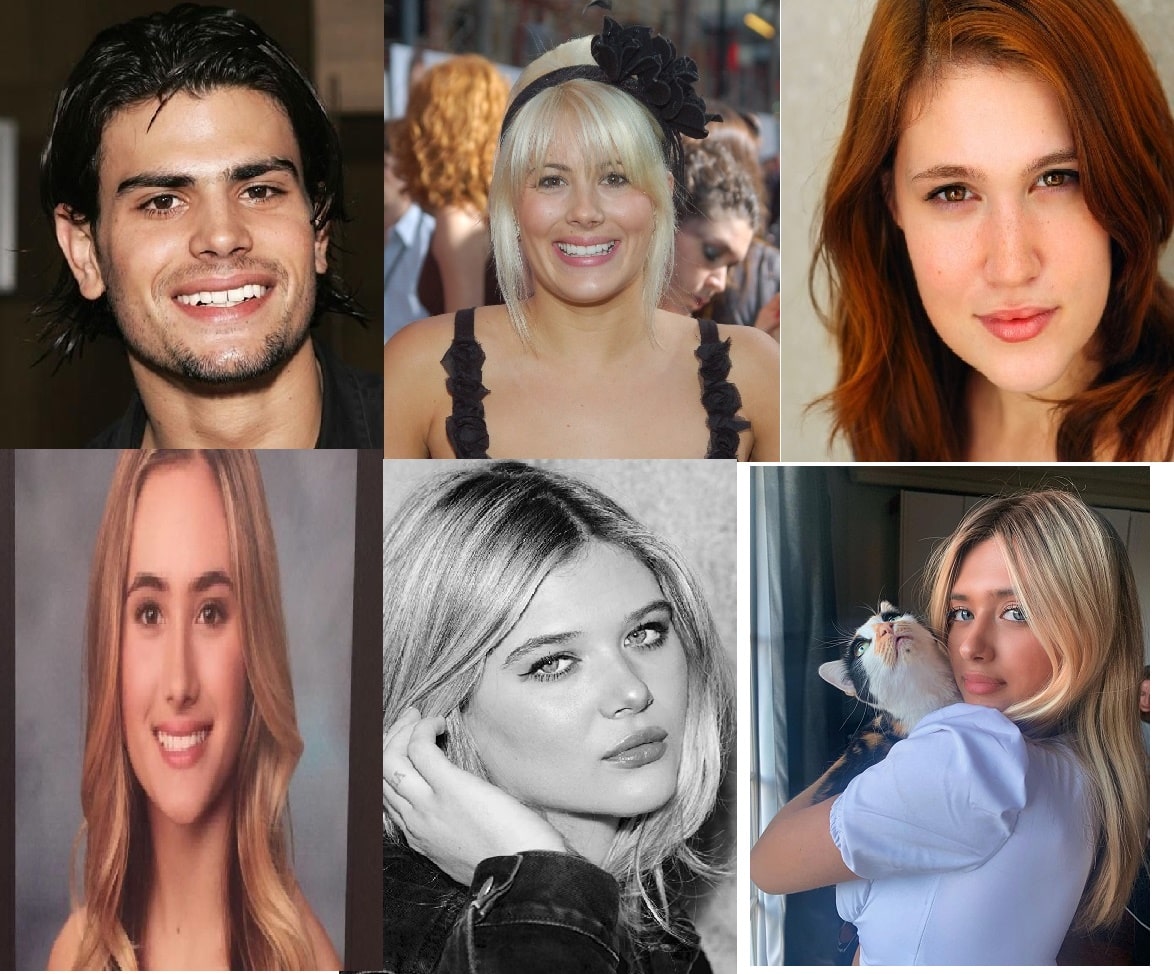 With his five marriages, he has six children. With his second wife, he had one son named Alvaro Joshua Lamas(A.J. Lamas) (December 1983) and one daughter named Shayne Lamas (November 1985). He then had one daughter with his then-partner Daphne Ashbrook whom they named Paton Ashbrook(1988).

Then with his fourth wife, he had three children. They had three daughters Alexandra Lamas (November 22, 1997), Victoria Lamas (April 24, 1999), and Isabella Lamas (February 2, 2001).
Education - Alma Mater
After moving to New York with his family in 1968, Lorenzo went to private school and graduated from Admiral Farragut Academy in 1975. Then he moved to California and went to Tony Barr's Film Actor Workshop with his father's help and encouragement.
Black Belt in Karate
Lama is a Black belt in Karate and Tae Kwon do. He learned those in 1979 which has helped him do many actions in his movies.
Best friend with Jayne Wyman
The Snake Eater star, Lorenzo is the best friend of Late American actress, singer, dancer, and philanthropist, Jane Wyman. Lamas said he was friendly with Wyman when he was three months old and was friend with her until her death on September 10, 2007, at age 90. Jane was Lama's favorite acting mentor, influencer and has worked as his grandmother in Falcon Crest.
A Pilot for Helicopter and Airplane
Lorenzo Lamas is a Helicopter and Airplane pilot and has received his certificate for the Helicopter flight instructor. He flies children to summer camp and too sick people who are unable to pay for the ride with the help of a charitable organization that provides free air transportation and medical facilities.
Tattoo Tribute To His Father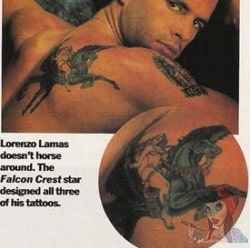 The Golden Globe Award nominee, Lamas gave tribute to his father, Fernando by making a tattoo of a woman riding a unicorn on the upper shoulder. He said he drew two favorite things that his father liked which were women and horses.
Recorded a Song
Lorenzo Lamas performed a song Fools Like me which was the soundtrack from the movie Body Rock (1984). The song was on the 85th position in Billboard 100 singles chart in 1982.
Got Restraining Order
After filing the divorce for Shauna Sand in Los Angeles Superior Court he got a restraining order against her. As he claimed that Shauna has been physically attacking him in their past relationships.
Visit Glamour Path for the latest celebrity information.
-->