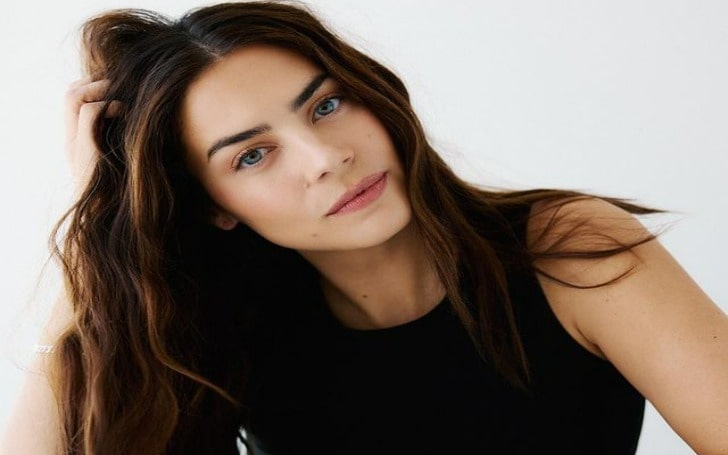 Lorenza Francesca Izzo Parsons aka Lorenza Izzo is a Chilean model and actress best known for playing Kylie in the Chilean-American disaster horror film Aftershock. She also played Justine in the cannibal horror film The Green Inferno and co-starred in the sensual horror movie Knock, Knock.
The actress has also had a number of acting roles in non-horror films. She was nominated for a BloodGuts UK Horror award for Best Actress in 2014. In 2011, she was named the face of the Brazilian fashion label Colcci.
Family Background
Lorenza Izzo was born on September 19, 1989, in Santiago and her sun sign is Virgo. The individual with the Virgo zodiac is sensitive and associated with the Earth Element. She is of sophisticated manner, influential temperament, and concern for others have aided her advancement.
Her mother is a model named Rosita Parsons, and her father is a professor named Claudio Izzo. Her father received a Ph.D. from the Georgia Institute of Technology, and she had to accompany him to Atlanta. She was schooled with her younger sister, Clara Lyons Parsons, who is also a model.
Early Life
The model was raised in Santiago, Chile, and as a teenager lived in Atlanta, Georgia. Her first tongue is Spanish, despite the fact that she plays American roles. She spoke English with a significant accent when she came to Atlanta at the age of 13.
As a kid, she was bullied and discriminated against by her friends because of her Chilean accent, but she quickly conquered her accent after watching the 2002 film Blue Crush several times. She eventually returned to Chile, and then to America, to pursue a career as an actor.
Education
The Chilean actress returned to Chile at the age of 16 and finished high school there before moving to New York to study at Lee Strasberg Studio. She traveled to New York City in 2007 to pursue acting at the Lee Strasberg Theater and Film Institute.
Izzo formerly worked as a model and studied journalism at the University of the Andes in Santiago, Chile. She has always been interested in fashion. At the age of 15, she walked the runway for prominent Chilean designer Ruben Campos.
Acting Career
Her mother, who is also a model, influenced her. Going to fashion gatherings with her mum aided her climb in the fashion world. Izzo's modeling career peaked in 2011 when she and her mother paid a visit to Gisele Bundchen at So Paulo Fashion Week. At the age of 18, the meeting earned her the privilege to star in her first major commercial with Gisele Bundchen as the face of the Brazilian product "Colcci."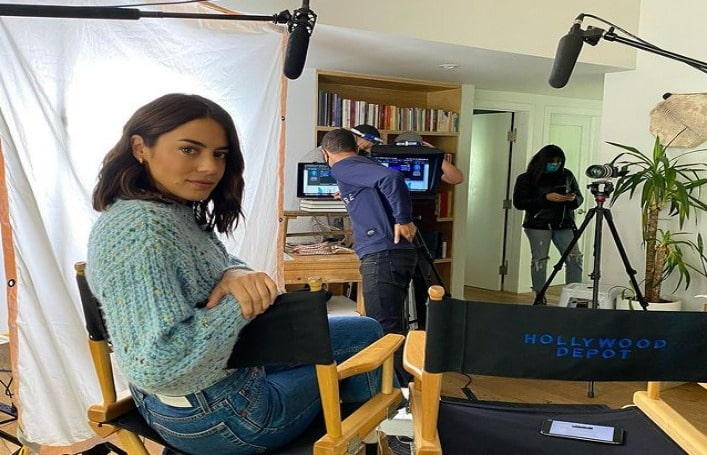 The Hollywood star made her feature film debut in the 19-year-old Que Pena Tu Boda (2011). In 2011, it was Chile's highest-grossing film. Prior to her appearance, she played a minor role in Sebastián Radic's independent film Instructions for my Funeral. Her acting career began when she appeared on a TV show. Izzo relocated to Los Angeles after landing her first part in Hemlock Grove (2013), as Brooke Bluebell.
Izzo starred as Justine in the 2013 American cannibal horror film Green Inferno, directed by Eli Roth (2013). The film garnered mixed reviews, but fans complimented Izzo's performance. She portrayed Ana in the 2014 Chilean horror-thriller film The Stranger. The same year, she starred in Sex Ed (2014), an American comedy film directed by Isaac Feder and written by Bill Kennedy. Her career advanced significantly when she was cast in the film Knock Knock (2015) opposite Keanu Reeves and Ana de Armas. On January 23, 2015, the film Knock Knock premiered at the Sundance Film Festival.
Recent Achievements
The heroine starred in the 2016 television series Feed the Beast, an American crime drama inspired by Kim Fupz Lakes' Danish serial Bankerot. The series was not well received by reviewers or fans, while fans enjoyed seeing Izzo in the role of Pilar Herrera. She has appeared in several films and television series, thanks to Quentin Tarantino. Forgiving her involvement in a critically praised film, Once Upon a Time in Hollywood, needs no explanation.
Izzo recently appeared in the American drama film Women is Losers (2021); the film offers a fantastic premise detailing girls' lives in poverty and how they might rise beyond it. Holiday (2016), Life Itself (2018), and The House with a Clock in Its Walls are some of Izzo's famous films and television programs.
Body Measurements
Lorenza has a great grin, a lovely body image, and an impeccable attitude. Her height is 5 ft 8 in (1.73 m), and she weighs 58 kg. Her uniqueness may be noticed in her engaging approach, tall stature, and attitude toward her modeling business and lifestyle.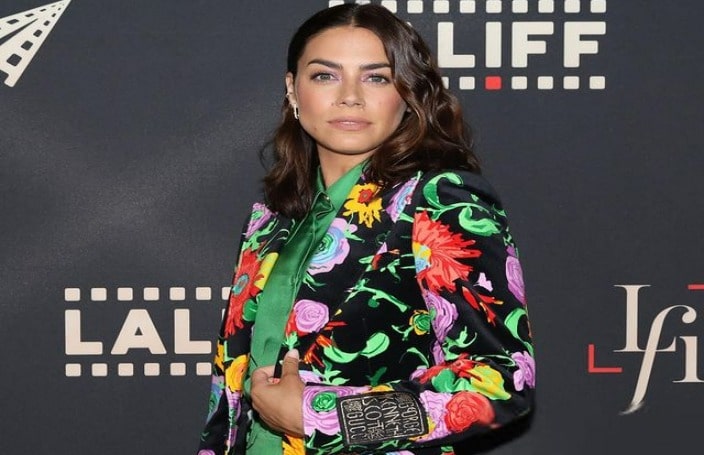 The diva's physique measurements are 30-28-32 inches. In addition, her captivating personality's clothing size is 5 (US). Her small frame, excellent height, and attractiveness with blonde hair and green eyes personify her.
Lorenza Izzo's Net Worth
Lorenza Izzo's net worth as of 2022, is estimated to be more than $5 million. It contains her movie profits as well as her assets and properties.
As she is just in her early thirties and she has many years of hard labor ahead of her and a large cast of characters to add to. So, her net worth will undoubtedly rise.
Lorenza Izzo's Popularity
Lorenza Izzo is Chile's 46th most famous person. She is the 33429th most popular famous person of all time and the 3468th most popular actress. "The Famous Birthdays" has approximately 40,000 famous persons listed, including actors, actresses, singers, TikTok stars, serial murderers, chefs, scientists, YouTubers, and more.
Izzo is ranked seventh among Chilean actors. She has received the most page views in the English Wikipedia version during the last year, with 439,834 views, followed by Italian (75,060) and German (50,692).
Incident While Filming
The protagonist experienced a near-death encounter while filming The Green Inferno in 2013. Things nearly turned tragic when the actress nearly drowned while filming a scene in the Amazon River.
Fortunately, she was saved by the stunt coordinator, who saw that she was no longer acting and was instead pleading for her life.
Relationship Status
Lorenza Izzo was married to her ex-husband Eli Roth, who directed films such as Hostel (2005), The Green Inferno (2013), and knock Knock (2015). Izzo and Roth married on the beach of Zapallar, Chile, on the set of The Green Inferno in November 2014.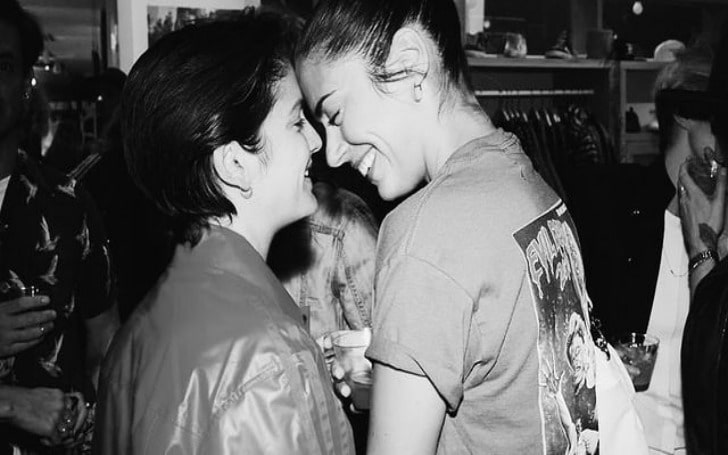 The couple had a happy marriage, but it did not last long. Eli Roth filed for divorce from Izzo in 2018 and the divorce was finalized in 2019. However, as of recently, she is dating Sophie Tabet who is a writer and a director working in both the motion picture and film industries, as well as commercials.
Social Media
Lorenza Izzo is a marvelous model and flaunts her beautiful wardrobe and physique on her social media platforms. She also uses the platform to interact with her teeming followers.
You can find her on Instagram under the username of @lorenzoizzo which has more than 246k followers. She is also active on Twitter:@lorenzoizzo with over 33.3k followers. Likewise, on Facebook, she is followed by 106k fans.
Glamour Path will bring your more updates, stay in touch!
-->