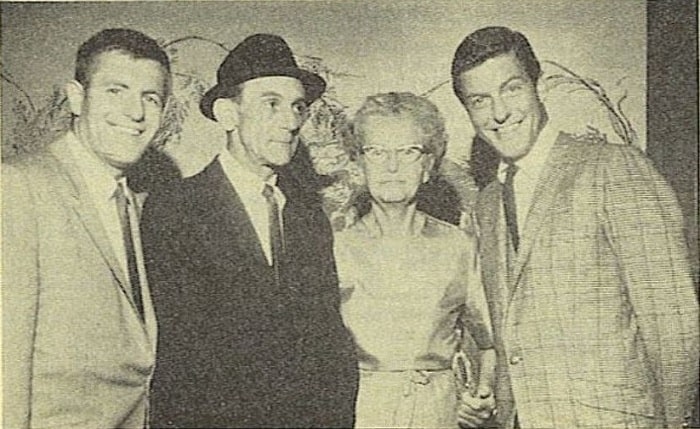 Loren Wayne Van Dyke is the late father of the legendary actors and comedians Dick Van Dyke and Jerry Van Dyke. He was a traveling salesman by profession.
Loren was born on the 28th of June 1902 to parents Dorsey Clinton Van Dyke, Jennie Van Dyke (born Ware) and died on the 21st of August, 1975. Here are 10 facts about him:
Cause of Death
Loren Van Dyke died on 21 August, 1975 at the age of 73 due to natural cause after aging. The cemetery he was buried in is Sunset Memorial Park located Danville, Illinois of the United States. His wife, Hazel was also buried in the same place 17 years later in 1992.
Wife - Hazel Victoria Van Dyke
The patriarch of the Van Dyke family was married to his wife, Hazel Victoria McCord Van Dyke. The couple married in 1925 and had two sons; Dick and Jerry from their 50 years together.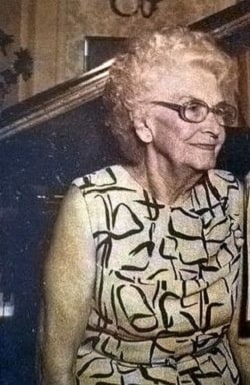 Two Millionaire Sons
As mentioned earlier, Loren Van Dyke was the father of two wonderful children; Dick Van Dyke and Jerry Van Dyke with his wife Hazel Victoria Van Dyke.
Dick is the firstborn child of the couple born on 13th of December 1925 and Jerry is their second son born in July 27, 1931.
Younger Son Jerry is No More
Loren's younger son Jerry died last year in his country home ranch on his wife's lap after suffering a congestive heart failure. His health was said to be started declining following an accident that he had couple of years before his death.
Jerry was 86 years old at the time of his death.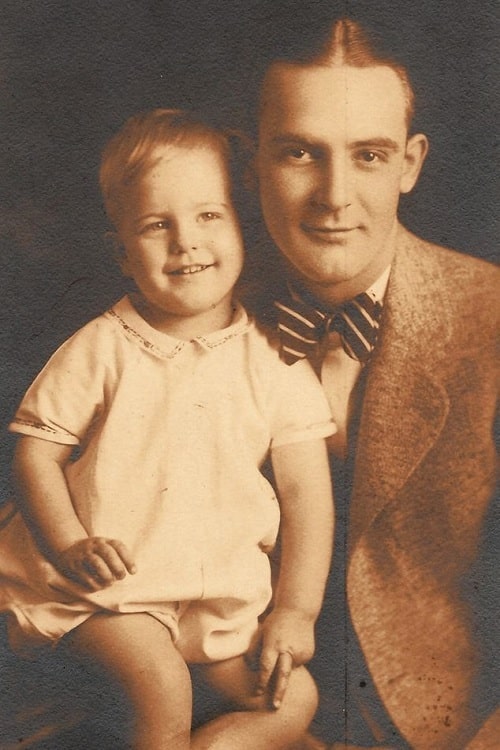 Profession
The American native worked as a traveling salesman for the Sunshine Biscuit Company which is one of the famous biscuits company of the states. He used to earn for his living and family from the profession of traveling different places and selling goods as a salesman.
Son's Net Worth
Both of Loren's sons are millionaires and two of the most richest celebrities of United States. His late son, Jerry held an estimated net worth of $40 million as an actor and comedian.
Involved in the same profession, his elder son Dick has a whopping fortune of $50 million. Hence, though he might have passed away, he is the father of millionaires.
Also Known as Cookie
You might be amazed to hear that Loren is also known as 'Cookie' and his full name is Loren Wayne 'Cookie' Van Dyke. Well, no one quite knows the reason behind how he got the name.
It might be because he used to work as a salesman for a biscuit company that produces cookies and bookies. So, he might have got the name because of his profession as a biscuit seller.
Grandchildren
Loren had seven grandchildren from his sons which included three grandsons and four granddaughters. His grand-children from Dick are Barry Van Dyke, Carrie Beth Van Dyke, Stacy Van Dyke, and Christian Van Dyke whereas Ronald Van Dyke, Jerri Lynn Dyke, and Nancy Kelly are from Jerry.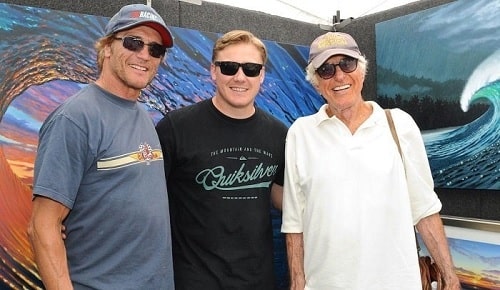 Parents & Sibling
Loren was born to father Dorsey Clinton Van Dyke and mother Jennie Van Dyke. He had a sibling Earl L. Van Dyke from his parents.
Death of Granddaughter Nancee Kelly
One of the granddaughters of Loren, Nancee Kelly died in November 17, 1991 at the age of 33. She passed away after taking her own life following the struggles with drug abuse.
Visit Glamour Path for more information about Celebrity families.
-->