London Philip McGraw - Jay McGraw's Son With Wife Erica Dahm
Published Sat Aug 17 2019 By Samana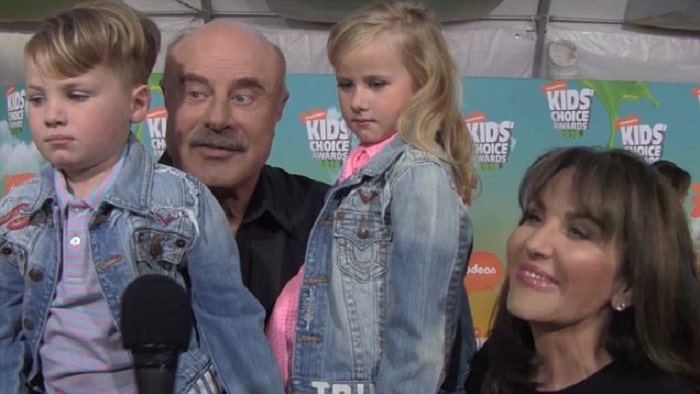 London Philip McGraw is the second child of Jay McGraw and Erica Dahm. London was born on 31st August 2011.
The name "London" is derived from the Latin word 'Londinium' and in the language means 'Unfordable River".
The name "Philip" is derived from the Greek name 'Philippos' which means 'Friend of Horses' in the language. But we're sure, he got his middle name from his Grandfather, Dr. Phil.
Parent's Net Worth
London Philip McGraw's father, Jay McGraw's net worth is calculated to be $12.5 million. Jay accumulated his net worth thanks to his career as a television show producer, host, a writer and a businessman. Firstly, he has decided to follow his father's footsteps and was into Psychology but later followed his mother's and became a writer.
London's mother, Erica Dahm's net worth is calculated to be $5 million. Erica accumulated her net worth as a previous Playboy model. She has two sisters and the three are triplets and they were featured on the cover of the Playboy magazine.
Parents' Relationship
London Philip McGraw parents first met when Jay was hosting a television show and invited the Dahm triplets. On the set, during the whole show, Jay only had eyes for Erica among her two gorgeous sisters. Jay shares that he fell in love with Erica on the first sight.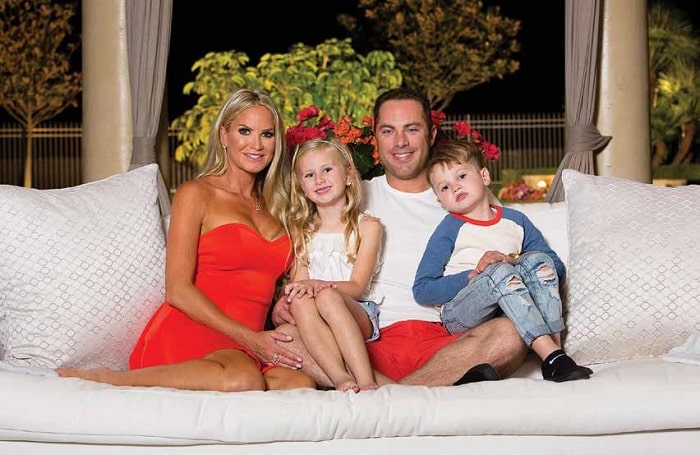 The two started to date and on a vacation, Jay got on his knees and asked Erica to spend the rest of her life with him. Erica was shocked and very happy and instantly said yes. The two got exchanged their vows in Jay's parents house back in Beverly Hills and on their reception party, more than 400 people were invited to bless them.
Sibling - Avery Elizabeth McGraw
London has one sibling and her name is Avery Elizabeth McGraw. Avery was born on 18th March 2010. Avery and London does not have a big age gaps so the two are practically twins and loves each other very much. From being each others first play mates to being siblings, the two are very tight and cute together.
Born On A Super Popular Family
Literally everyone is super famous in London's family, including London and his sister Avery, who was famous already before being born. London's mother previously was a model and his father is a writer and a business person.
London Philip McGraw's grandfather is the popular Dr. Phil who is a psychologist and a television show host of his own show. His grandmother, Robin McGraw is a writer and his father's inspiration to become a writer of his own.
London also has an uncle who is a musician and the only one in his family to step onto the new career field. His name is Jordan McGraw and he is currently a solo artist but was previously a part of three bands.
Since London and Avery is only the third generation of their family, the two are very special to everyone. The two have received immense love from everyone and are super spoiled from their childhood.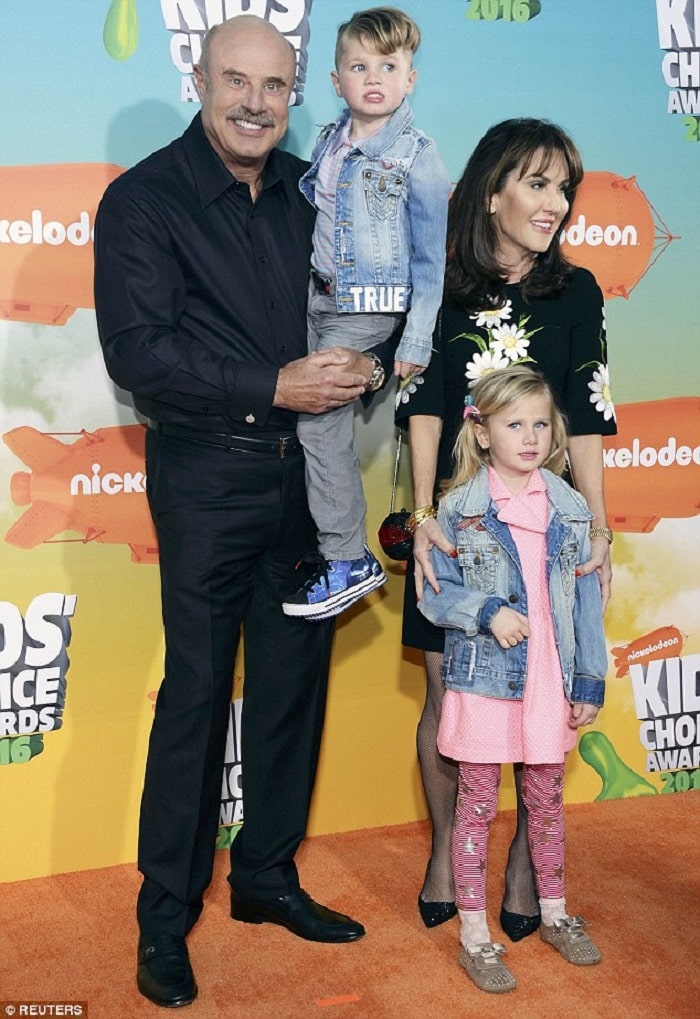 Glamour Path for More Celebrity Baby Facts.
-->