About Lola Van Wagenen - 'Clio Visualizing History Inc' Founder and Robert Redford's Ex-Wife
Published Mon May 25 2020 By Aashika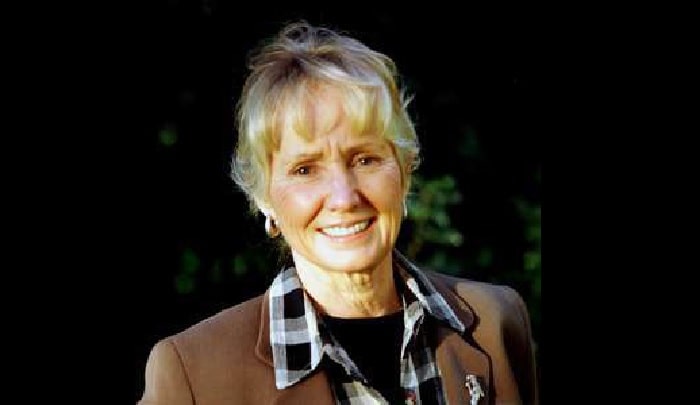 The co-founder of 'Clio Visualizing History Inc', Lola Van Wagenen who is known as an American historian. She is also recognized as the former wife of actor Robert Redford.
She was born in December 1938 in Provo, Utah. She was raised by a Mormon family who changed her perception and explored various traditions and cultures.
Scroll up to find some unknown facts about Wagenen:
What's her Net Worth?
Wagenen has an estimated net worth of $2 million.
She is involved in numerous charitable organizations where she raised money for different sectors such as earthquake programs, education, health issues, and many more. She is also an author who has written books, 'Sister-Wives and Suffragists: Polygamy and the Politics of Woman Suffrage 1879-1989.'
Married Life with Husband George Burrill
A proficient writer, Lola got married to the founder of the international development firm ARD, George Burrill Ph.D. on July 17, 2002, in Shelburne, Vermont. This was her second marriage.
The couple is a successful fundraiser that raised more than $70,000 for earthquake recovery programs. They do not share any children together.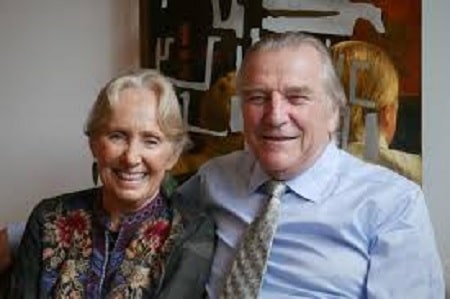 Wagenen's First Marriage With Redford
Before the second marriage, she was married to Robert Redford on September 12, 1958, in Provo, Utah. He was a prominent actor. The couple has four children together. They were living together for almost 3 decades. Sadly, the pair got divorced in 1985.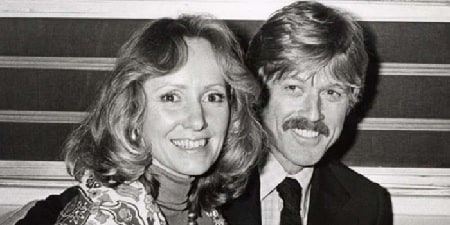 Four Children
Lola is the mother of four children from her former husband, Robert Redford. Her children are Amy Redford, James Redford, Shauna Jean Redford, and Scott Anthony Redford.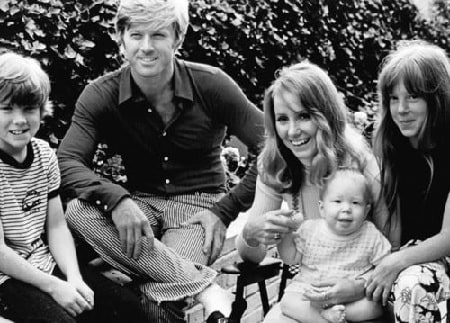 The first child was Scoot Anthony who was born on September 1, 1959. After one month, he died on the date November 17, 1959.
Shauna Redford is the elder daughter born on November 15, 1960. She is now 59 years old. Shauna got married to Eric Schlosser and has two children. She is living a happy life with her family.
James Redford was born on May 5, 1962. He is known as a writer of a film called Cowboy Up and also director of many films. He got married to Kyle Redford and the father of two children.
The youngest daughter, Amy Redford is well-known as an actress who was born on October 22, 1970. She has appeared in many movies like The Guitar, This Revolution, and many more. She was married to Mark Mann but got married after 4 years. She is the mother of one child and is in a relationship with Eden August.
Blessed with Five Grandchildren
At the age of 84 years, Lola Van Wagenen is the grandmother of five grandchildren. Her grandchildren's names are Eric August, Mica Schlosser, Conor Schlosser, Dylan Redford, and Lena Redford. She has a special bond with all the grand-kids.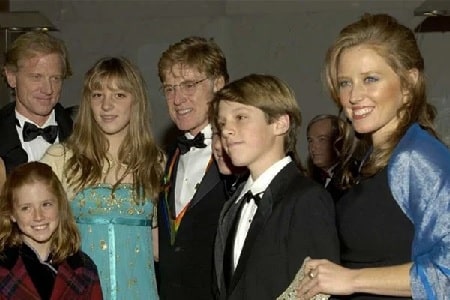 Education- Alma Maters
In 1982, Wagenen earned her bachelor's degree from Vermont College. Later went to New York University and obtained her master's degree in public History in 1984.
From the same university, she completed her Ph.D. in American History. In addition, she was awarded a Distinguished Alumni/Alumnae Achievement from the Graduate School of Arts and Sciences at NYU.
Involvement in Charity Works
Since 1970, Lola Van Wagenen has been working for the number of charities. She has founded organizations called Shelburne Farms, The Vermont History Society, The New York Women's Foundation, and The Sun Fund. In 1979, she became a part of The National Commission on the International Year of the Child.
In 1979 and 80, she organized the Women's Energy Education project with the United States Department of Housing and Urban Development.
Visit Glamour Path for more facts about celebrity.
-->