Meet Lillian Gregory – Late Dick Gregory's Wife Of 58 Years
So, can we call America post-racial now? Lillian Gregory is also a warrior, she walked the bridge alongside her husband Dick Gregory, when he crossed the Edmund Pettus Bridge with Martin Luther King jr.
So, here are some undisclosed facts about Lillian, that you might not be aware of, let's jump right into it!
Husband - Dick Gregory
Lillian Gregory's accomplishments are usually over shadowed by what her husband accomplished! Like people say "Behind every successful man, there's a strong woman", this fits for the Gregory family.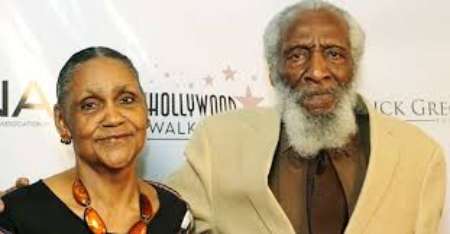 She and Dick Gregory met in an African night club in Chicago and started dating. Back then, she got pregnant with her first baby Richard Gregory Jr, and as Dick was a strong committed African man, he desided to get married to Lillian and started family a family in Chicago.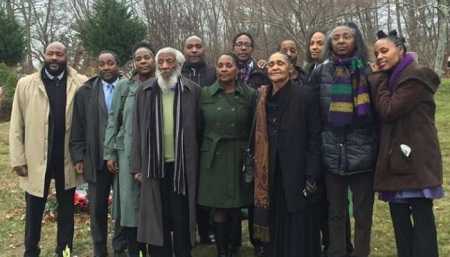 Miss Lil's First Baby Died when he was Three Month Old
Great things demand great sacrifice, yes it was very hard life she led, she raised her kids singlehandedly, as her husband was always on the road doing comedy, getting arrested or busy planing a post-racial America. Back then, her husband had a low income and was a politically charged activist, to make things even worst, Lillian lost her first baby born son, which deeply shook her.
Mother of 11 children
Lillian is the mother of 11 children and after her first child died, she still parented 10 healthy children, on her own. She has recalled, whenever her husband would have to attend a social gathering or would be behind the bars, she would replace her husband's slot and did stand-up gigs in absence of her husband. Which makes her a stand-up comic as well. She would often attend the events with her brother-in law or with her children.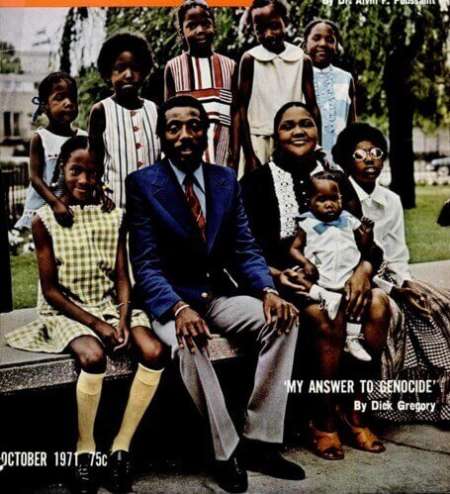 Spent 28 Days in jail when she was pregnant with Twin babies
This is another heroic act Lilian performed. Back in mid-60's when her husband was working with Martin Luther King Jr. in all country protest movement, she along with 20 other African ladies were arrested but after police found out who she was they were ready to let her go! But, Lil stood her grounds and stayed in the jail to ensure all her companions' jobs were secured up until they got out of the Jail, despite she was 8 months stagnant with her twin daughters Pamela Paula.
Very Few people Know her story
Despite being a celebrity wife and a social reformer herself, her fame is overshadowed by her husband's larger than life persona and very few people know her back story. So, let's know who she actually is?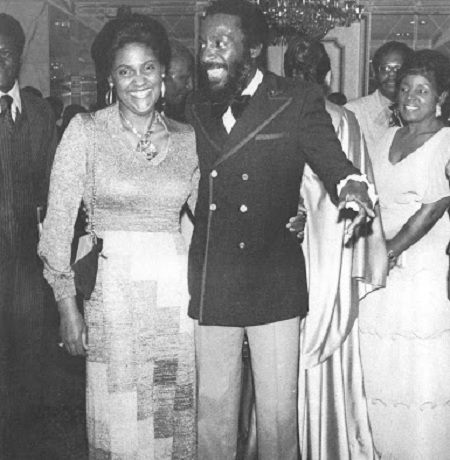 She was born in Willard, Ohio, as the youngest of 14 children. She grew along with 7 sisters and 7 brothers. She was independent and free thinker from her early days and carried her own weight from a very young age as well. Lillian was interested to join Ohio State University and was saving money for that, but she ended up choosing Chicago University, as the university offered her seat along with a job at the University.
One night she along with her sister were out having fun at the Excalibur night club, where she first saw Dick Gregory.
Her Husband is Looking After Her Even After His Death!
Lillian Smith and walk of fame receiving comedian Richard were married back in 1959, the pair has had seen a lot of thick and thin aspects of life together. In early phase of Dick's career, he was a struggling black performing artist with a handful of shows.
Likewise, he was considered as anti-social by white supremacists. But, he succedeed to secure equal civil rights for a black man in America. Today, Obama was able to get ellected as a president because a bunch of Black men weren't afraid to cross Edmund Pettus Bridge.
Her husband's net worth even after his death in 2017, is around $4 million and his book still remains one of the best selling books in America, resulting in thousands of dollars in Royalty, which is still helping Lil, live a happy life.
Dick Thanked Lillian in Award Ceremony
As Lillian Gregory never demanded a divorce despite her husband was rarely around, her husband also didn't take his better half for granted. Once in an award ceremony, where Dick was being celebrated, he said:
And to the folks out there whose whole lives were filled with hatred and bigotry, y'all needed a Lillian. The world would be better off if they had a Lillian. You don't need but 1."
This statement shows that Lillian held a special place in Dick's life, which is why they were able to spend 58 years in marriage until death separated Dick and Miss Lil.
She is a recipient of DC Community Honor for Service to the black community
As she was no less of a freedom fighter compared to her husband, she was honored a year after her husband's death for her contributions to the change, the nation had seen.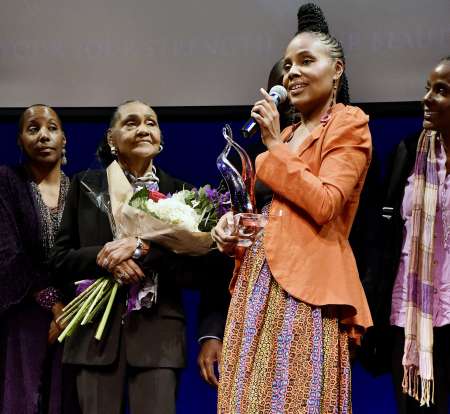 Lillian Gregory put the stepping stone to build a strong family, raise 10 healthy and socially respected children. For her contributions, DC community honored her in late 2018, about a year after her husband's death. She was accompanied by her children to the function and shared her feelings thankfully, after receiving the award.
-->