Lil Mo Net Worth - Cynthia AKA Lil Mo Is Done Pushing Breaks & Travels In A Privet Jet
Published Sat Feb 08 2020 By DGM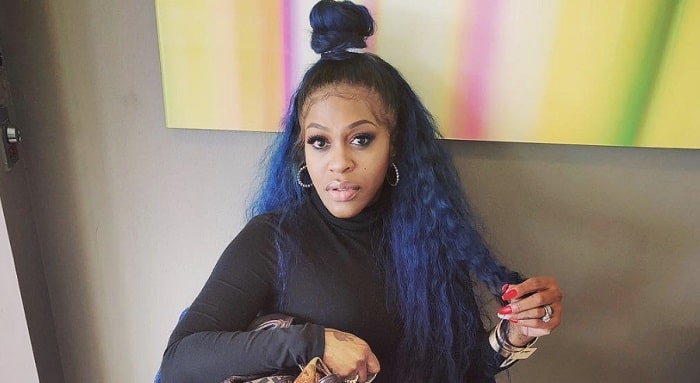 The famous American R&B singer, songwriter, television and radio personality, Cynthia Karen Loving aka Lil Mo holds a thrilling net worth of $600,000. She made the most of her fortune from her career in music, radio and television shows.
The singer has won a total of twelve honorable awards and has also been nominated for six other times. Here are some facts about her fortune:
How Did Lil Mo Achieve Her Net Worth?
Karl Dargan's wife made a wonderful fortune of $600,000 from the multiple professions she is involved in. She has worked as a television personality, radio show host, and is currently working as a singer-songwriter which has helped her accumulate her massive worth.
Got a Cadillac Escalade SUV as a Gift from Katt Williams
Back in 2016, famous American comedian and rap artist Katt Williams gifted Lil Mo a gorgeous black 2016 Cadillac Escalade car.
The SUV is worth over $90,000 and she took to her Instagram account to posts several pictures of her new beast. The car features 2 attached TVs, massage chairs, cameras, Creston audio system, Wi-Fi, and cable for television channels.
What could she wish for more than this? She thanked Katt for referring to him as her uncle via her Instagram.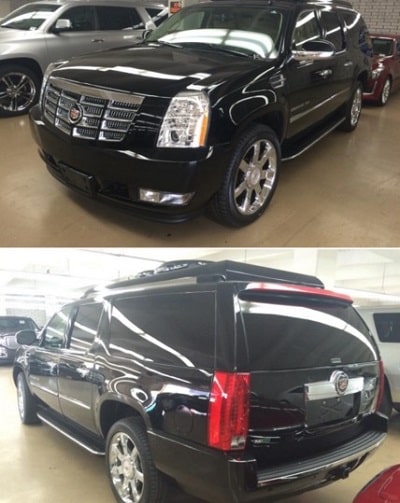 The mother of five wasn't the only one who was gifted a lavish car by Williams. He also gifted a black Lamborghini Aventador to another rapper Beanie Sigel.
Had Her Home Burglarized
Back in 2016, the 'Sexy Papers' singer had her house burglarized when she returned home after a vacation from Los Angeles. She revealed that her house entirely robbed after burglars broke in to her mansion.
She uploaded a picture of the black wall, a space where her expensive flat-screen TV used to be. Not only that, but she also had her home studio emptied totally.
Everything from her studio including laptops and other essential equipment were taken away by the thieves.
Earns a Lot From Musical Tours
Like most of the singers and musical artists, Cynthia also goes on musical tours around the states and intentionally as well.
Her sponsors and show hosts pay her over $30000 per show. Hence, she earns a considerable sum from her tours and concerts as well.
Also Sells Fitness Products
The Long Island-born star also makes some of her earnings from selling the fitness products she produces will collaborate with other companies.
She has a website of her own where she sells fitness related products like CBD Tea, Freedom Kit, and NRG (a 30 capsule packed product which claims to burn 300+ calories.)
Booked a Private Jet
Last year, in August 2019, the former 'Love & Hip Hop: New York (LHHNY)' star traveled to her destination alongside her husband by booking a private jet of her own.
As we all know that booking a private jet is damn expensive. So, we could easily expect that she spent around $10,000 per hour for her expensive yet lavish flight.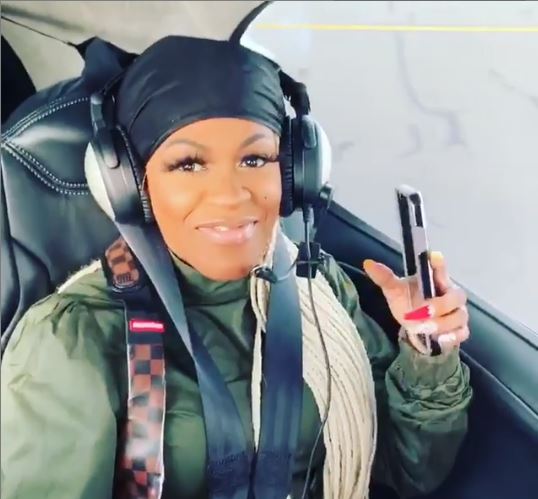 Lil Mo took it to her Instagram account and jokingly captioning that she wasn't going to push brakes and was flying only. In the very same post, she also mentioned her parents and said that their firstborn (she) finally made it to become able to travel by a private jet.
Visit Glamour Path for more daily and exciting facts about other celebrities.
-->