Lil Kim's Plastic Surgeries – Before and After Pictures
Published Mon Aug 12 2019 By DGM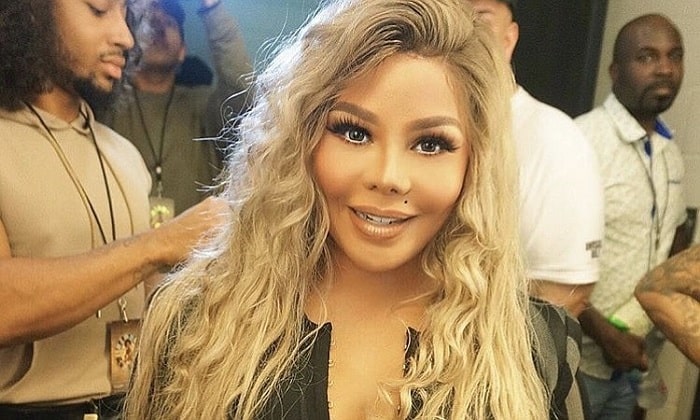 The American old school rapper, singer, actress, and model Kimberly Denise Jones aka Lil' Kim has been linked with rumors of going under the knife and having four different plastic surgeries.
Kim has always been reluctant when it comes to addressing the rumors of her having any cosmetic procedures to enhance her face. Here is a brief analysis of the possible surgeries that she might have gone through:
Lil' Kim Before & After Surgery
Jones has transformed a lot from her lips to her nose. They have changed shockingly which has left most of us thinking how? Well, here is a picture of her from the past and the present: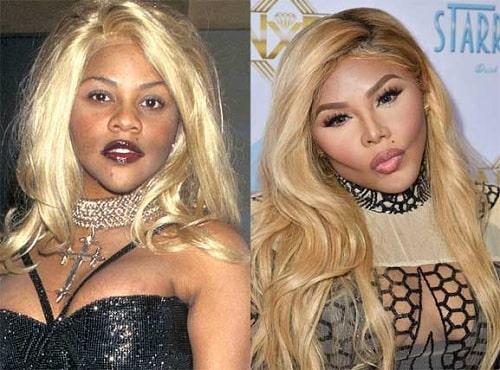 As you can see from the given picture above, Lil Kim's whole face appear as if everything has been surely modified. Her nose, lips and the facial skin were a lot different in her past and are a lot different in the present. She is expected to have done a lip augmentation, nose job, Botox, and skin bleaching.
Botox
The mother of Royal Reign Lil Kim has been speculated that she had injected her face with Botox injections. Despite being 45 years old, she has a face of a teenager with no wrinkles and dark circles at all. Plus, there aren't much line creases on her forehead which indicates the use of the cosmetic injections on her face.
Lip Augmentation
The baby mamma of Mr. Papers Kim has also been alleged to have her lips enlarged via lip augmentation procedure. The one and only reason behind this is that she used to have her lips smaller in the past.
And at present, the appearance of her lips have totally altered with the increment in the fullness of her lips. Therefore, it is fair to say that she had her lips enlarged through augmentation.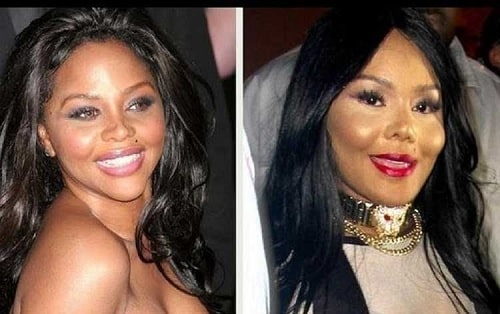 Nose Job
The 'Go Awff' singer is alleged to have gone under the surgeon's knife and modified her nose through rhinoplasty surgery. If you don't what this procedure does then it helps in re-correcting and changing the appearance of one's nose.
In addition to that, her nasal bridge appear to be sharpened and lowered. And her nose contour too seem thinner than before giving an unbalanced and odd appearance to her face. Therefore, it wouldn't be wrong to say that indeed went for the nose job.
Admitted Skin Bleaching
The fourth rumor that the 45 years old rapper has been associated with is skin bleaching. Yes, it is because her facial skin has changed completely. She used to have black skin in the 90s but today, it has drastically transformed to a lighter and more fairer skin.
This possibly leads us to the treatment of skin bleaching because this procedure is only able to change a person's skin in such a way.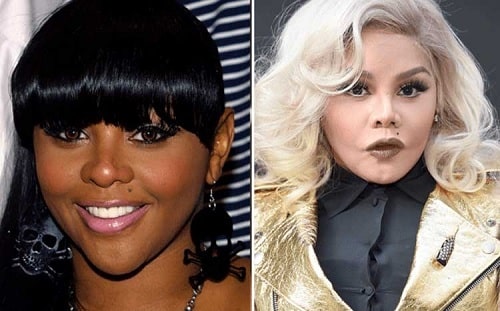 Rapper Azealia Banks who is often compared to Lil' Kim admitted that she has been bleaching her skin because of depression as all the white artists who aren't even capable were being successful according to her. Hence, she also probably might have bleached her skin to be successful in the hip hop industry.
Visit Glamour Path for more rumors about celebrity plastic surgeries.
-->