LHHNY Star Yandy Smith Net Worth - All Incomes and Money That She Makes
Published Wed May 22 2019 By DGM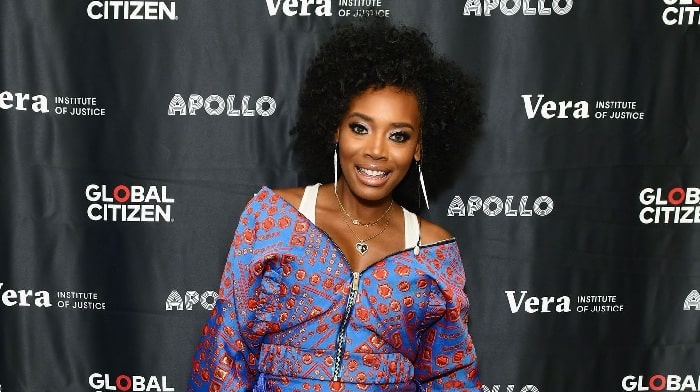 Yandy Smith has a net worth of $15 million. She has received tremendous success from all the sectors that she have been involved in which have helped her net worth to increase rapidly.
The "Love & Hip Hop: New York" star, Yandy Smith has made a name for herself from her straight nine seasons on the reality show.
Net Worth & Earnings
The Harlem born Yandy Smith has a net worth of $15 million and earns a major part of her income for her profession as a producer and a manager.
The mother of two started off her career in Warner Bros Music, she has built a successful career since then. She has all the necessary experiences of a business person, producer and manager.
Some other stars from "Love & Hip Hop: Hollywood" such as Tiffany Campbell and Nikki Baby have an estimated net worth of $600,000 and $800,000. Beating these stars by a very, very huge margin, Yandy Smith has a net worth of $15 million.
Yandy Smith's Expensive Diamond Rings
The lovely Yandy Smith has four expensive diamond rings which seems of no big deal for the experienced business person. Why wouldn't she wear them? After all, her $15 million net worth can surely allow her to buy some expensive pearls to wear.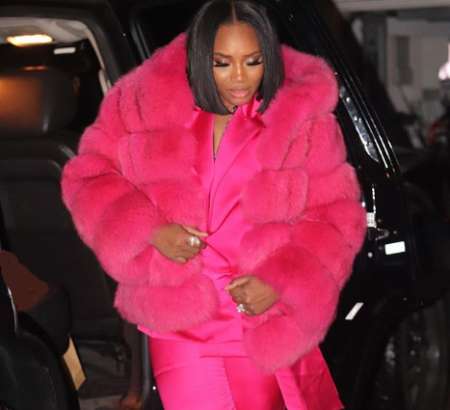 Luxurious Car
Being a millionaire, it is not surprising for Yandy Smith to own a luxurious car to ride. In fact, she owns a golden range rover whose price in the US starts form $89,500. Well, the price does not seem to be a problem for the entrepreneur as she can surely afford that amount.
Yandy Smith's Well Flourished Brands/Sites
The beautiful Yandy Smith also has expanded her online brands that serve various cosmetic goods and products in the United States and even ship internationally. Her net worth has a great impact by the profit she receives from her online sites/brands.

Her well flourished brands include Everything Girls Love, SMITTEN, YELLE Luxury Hair and Modern Domestic. She makes a high amount of money from these brands.
Promoting and Endorsing Other Brands
Apart from all these, Yandy Smith also promotes other brands and does photo-shoots for their endorsement. She usually charges around $15,000 for endorsing products and brands.
Yandy Smith's Earns $10,000 per episode from LHNYY
From the show where Yandy Smith got a huge popularity i.e. "Love & Hip Hop: New York", she also earns a huge amount of money. Smith charges $10,000 per a single episode only where as Carlie of "Love & Hip Hop: Hollywood" earns $50,000 for an entire season.
High Profile Lifestyle & Apartment
Also, the 37 years old (as of May 2019) Yandy Smith lives a very high profile life in an apartment in the Bronx, New York. And we surely don't have to mention how expensive are apartments, should we? Well, the lower price for an apartment starts from $500,000. So, calculate on your own how expensive is life in NYC.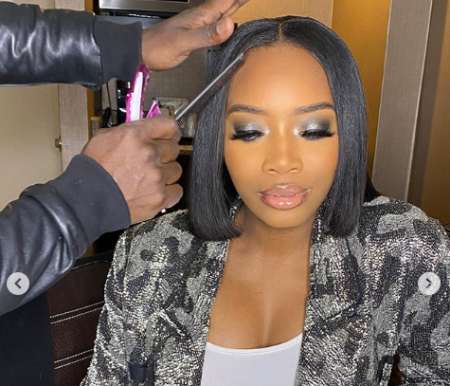 If you are a follower of Yandy Smith on social sites such as Instagram and Twitter, then you have surely realized how much of a queen sized lifestyle she has. From wearing expensive jewelries and clothes to carrying expensive branded bags, the sensational Yandy Smith has it all.
Plastic Surgery and Maintenance
We surely know how expensive it is go under the knife and the wife of Mendeecees Harris, Yandy has surely done a major breast augmentation.
After doing the surgery, it is very necessary and expensive as well to maintain the surgery. Is it a big deal for the multimillionaire? No, not at all. So, the expenses on the maintenance of the breast implants of Yandy Smith is also very high.
Visit Glamour Path for more celebrity news and information.
-->