Get to Know Levon Roan Thurman-Hawke : Ethan Hawke And Uma Thuman's Son
Published Wed Feb 05 2020 By Samana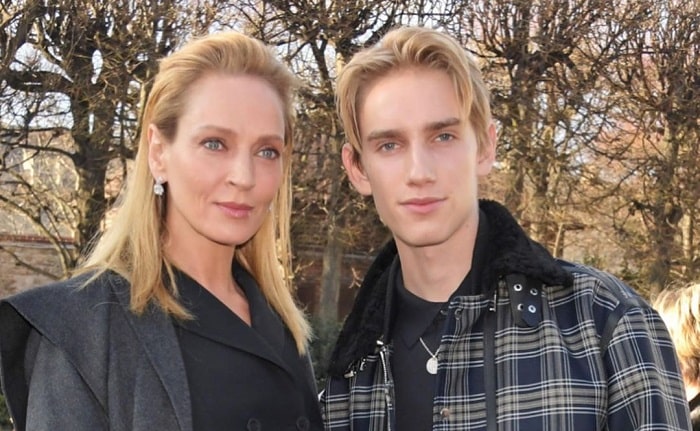 Levon Roan Thurman-Hawke is the celebrity baby of Ethan Hawk and Uma Thurman. Levon Roan was born on January 15, 2002 in New York.
The name "Levon" is an Armenian name which translates to "Lion" where as his middle name "Roan" is an Irish name which means "Little Readhead".
Parents Net Worth
Levon's mother, Uma Thurman is a has a net worth of $45 million earned through acting.
Likewise Levon's father, Ethan Hawke has the net worth of $55 million thanks to his multiple successful career as a writer, actor and director.
Parents Relationship
Levon's parents, Ethan and Uma met in 1996 when they were on the set of "Gattaca" and in no time paparazzi was catching them everywhere. The pair tied the knot in May 1, 1998 two years after dating one another.
After they had two kids, Ethan and Uma's relationship got tested and shattered. Many believe Ethan's infidelity caused Uma to knock the court doors, she filed for a dissolution in 2003 and it finally finalized on 2005.
Levon's parents separated when he was a year old infant, and his father isn't just accused of infidelity by his mother, she also claimed that Hawke was also a drugs and prostitute addict.
Siblings
Levon has a single biological sibling and three half siblings. Maya Hawke is Levon's biological sibling and his elder sister from Uma and Ethan, born on July 8, 1998.
Added that, Indiana Hawke, Clementine Jane Hawke are Levon's half-siblings from his father's side and he also has a half sister Luna Thurman-Busson from his mother's relationship with Arpad Busson.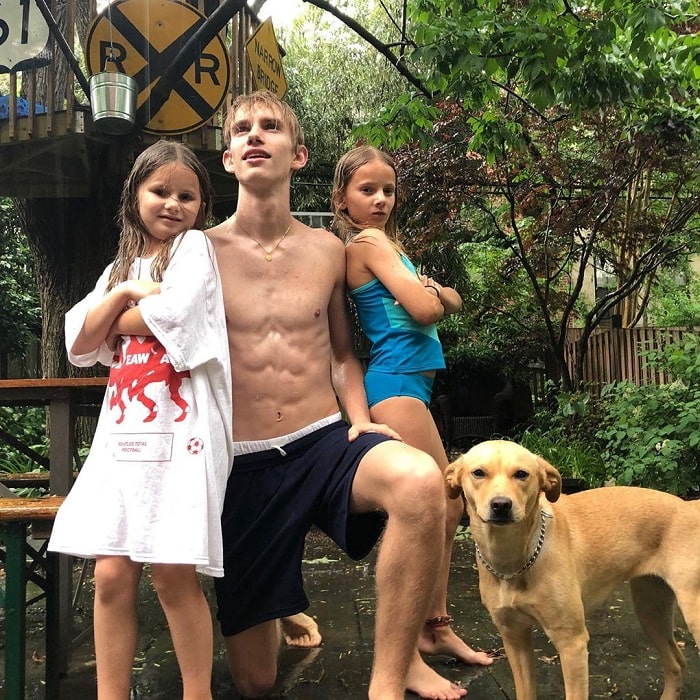 Despite being born to different parents, Levon and all of his siblings are really close to each other.
Already Has A Girlfriend
17 years old Levon is all grown up and has a beautiful girlfriend now. Her name and whereabouts aren't disclosed, and we plan on respecting their choice but Levon makes us all single people a little jealous with his cute captions and pictures calling her his 'rock'.
The comments section of this particular images was divided into two groups- sad single girls and the people complimenting them. The two undoubtedly looks cute and we hope that they are each others endgame.
Mama's Boy
Levon has not failed to show off his gorgeous mama in many of his Instagram posts. He is close to his mother and is totes a mama's boy.
Mother and son pair often hang out together. Additionally, Levon accompanies Thurman in many red carpet events as her date.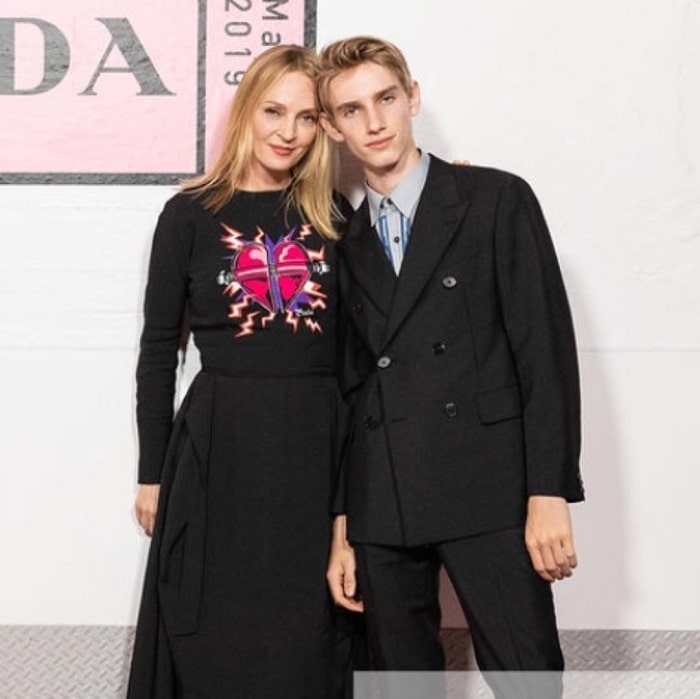 Glamour Path For More Celeb Babes.
-->