Do You Know Leschea? Facts and Photos of Master Ace's Wife
Published Sun Dec 08 2019 By DGM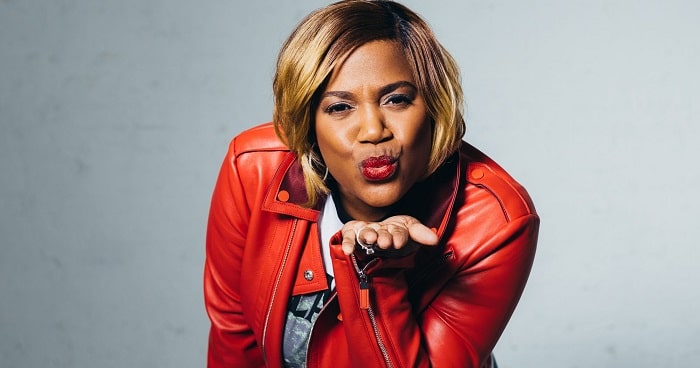 Leschea is a famous American contemporary R&B and hip-hop singer who rose to fame back in 1995 and 1996 after her debut album 'Rhythm & Beats' achieved massive success throughout the music industry.
Leschea was born and raised in the Bedford Stuyvesant section of Brooklyn, New York of the United States. Here are some facts about her:
What's her Net Worth?
Leschea holds an estimated net worth of $2 million from her amazingly successful career as a singer and radio talk show host. She also shares massive $6 million fortune of her husband.
Husband - Masta Ace
Leschea has been married to one of the famous rappers and music producer in the industry, Duval Clear aka Masta Ace since 2001. The two musicians have been living a happily married life for the past 18 years. The couple has a beautiful daughter, Meema from their marriage of nearly two decades.
Mother of One
As we mentioned earlier, the beautiful musician has a daughter named Meema Milan with her rapper and music producer spouse. Milan very often gets featured on her parents's social sites, especially her father's. Ace is seen posting more frequently with and about his daughter on his social accounts. Meema is also present on Instagram by the name @meemamilan and has 552 followers but has set her account to private.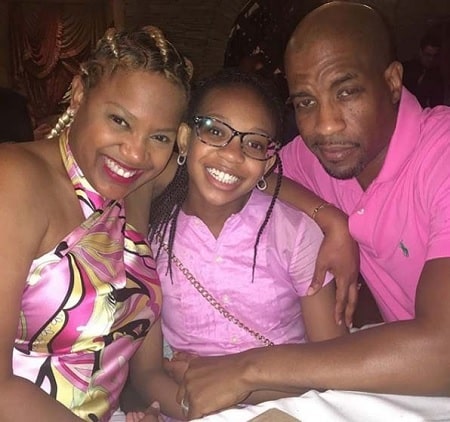 Started Singing At Eight
As the proverb says 'Prodigies display talent from an early age', the talented singer started singing from a very young age. Yes, she was just 8 years old when she first started mesmerizing songs with her magnificent voice. As a matter of fact, she even didn't join any specific music classes or lessons to learn singing. She managed to polish her vocal and singing skills without any formal training of singing, and all by herself.
Has Worked with Warner Bros
After Leschae sang as background vocal on her hubby's album 'Sittin on Chrome' back in 1995, she gained huge recognition. Eventually, she also got recognized by Warner Bros. records, a famous entertain company. She got to sign a deal with the company in 1996.
Leschae released several hit songs being under the Warner Bros music records such as 'How We Stay' and 'Fulton St.'. However, her deal with the production company didn't last longer as they released her saying she did very less efforts and had poor promotion and marketing of her albums.
Runs Leschea Show
Leschea currently works as the host of the Leschea Show which is an online radio program and talk show. The show broadcasts at a weekly basis and airs on Facebook Live and Periscope. Interesting thing about the show is that it won the Best Online Talk Show, Culture at the Online Radio Awards event held back in 2016. She has achieved quite a success and fame from the weekly talk show.
Name Pronunciation
People often get confused when it comes to pronouncing the 'How We Stay' singer's name properly. The pronunciation of Leschea's name is a lot opposite to its spelling. Her name is pronounced Le-Shay which is quite different than what her name spells.
Private Instagram Account
The Brooklyn born musician has an Instagram account which goes by the name @leschea. She has achieved over 1500 followers on her account and has posted 2,255 posts till date. However, she has set her account privacy to private which makes it difficult to have a glimpse at her pictures and videos.
Follow Glamour Path for more daily and updated information about more R&B performers.
-->