10 Facts About Lee Najjar – 'RHOA' Star Kim Zolciak's Former Sugar Daddy
Published Thu Jul 04 2019 By Akki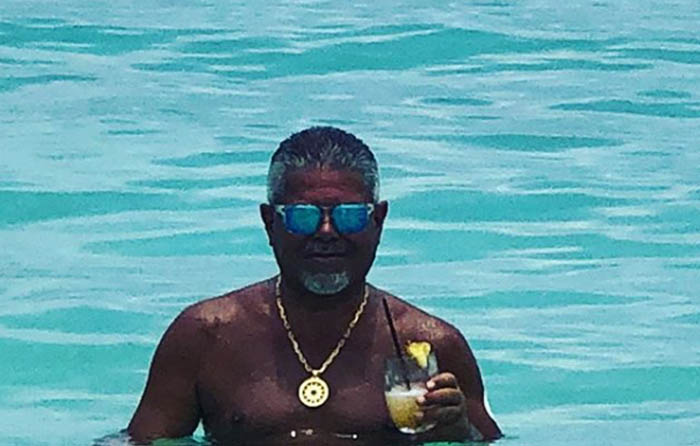 Lee Najjar is a real estate developer and reality TV star who is very familiar with the Bravo TV reality show Real Housewives of Atlanta Fans as Big Poppa.
Najjar had been the highlight of the show as the sugar daddy to the one cast member Kim Zolciak from seasons 1 and 2. He also made an appearance in the show, where he gave a tone of gifts to Zolciak on the show.
Here are 10 Facts about Lee Najjar.
Net Worth
Lee Najjar is a successful businessman, who has a huge net worth of $50 million, which he accumulates through his professional career as a real estate developer.
House in Atlanta
Lee Najjar lives in one of the top mansions in Atlanta, which cost around $13.8 million. The house was built in 2008 appropriately over 33,000 square feet with 7 kitchens, 9 bedrooms, and 17 bathrooms including a private spa, an Olympic-sized swimming pool, and a recording studio.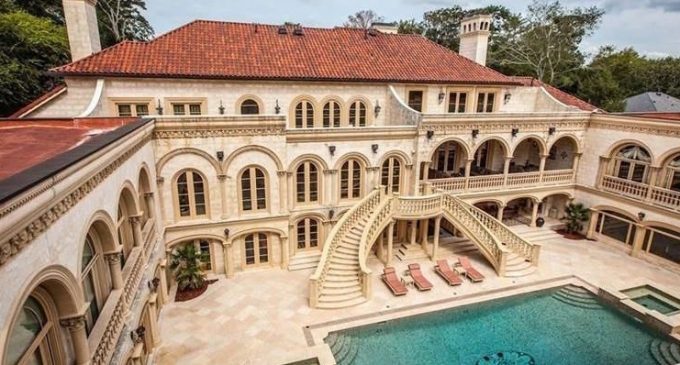 Lavish Life
Having a massive fortune in Lee Najjar's bank account, there is no doubt he's living a lavish life with his family. Checking through his profile on social media, we can clearly see that he keeps traveling to different places and enjoying the moments with his family and friends.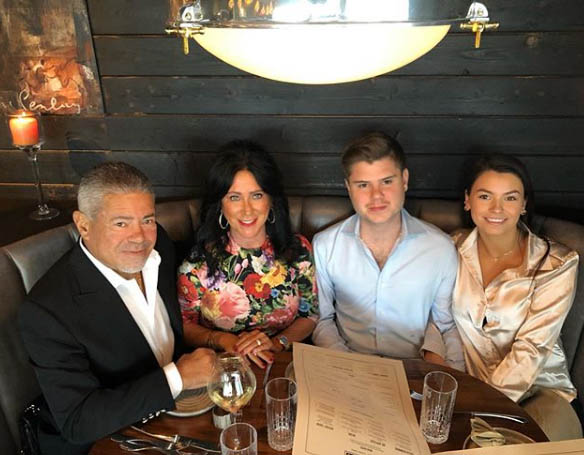 Wife - Kimberly Najjar
Lee Najjar is married to Kimberly Najjar and share two children together. There was a lot of controversial news about their divorce but by stalking her Instagram we can clearly know she had a very good relationship with her husband, where she kept posting pictures of herself with her family.
Two Children
Lee Najjar and his wife Kimberly have two children together; a daughter Katelin Najjar and a son Jeremy Najjar; Katelin is a Socialite and Blogger with 10.8k+ followers on her Instagram account. Jeremy Najjar is the founder and CEO of Smash Entertainment INC. located in West Hollywood, California, USA.
Puerto Rican Origin
Born to Puerto Rican parents he belongs to Puerto Rican ethnicity/race; later on, he moved to Atlanta, the USA with his real estate business proposal and started to live there.
TV Appearance
Lee Najjar has appeared in a number of shows, in 2009 he was on screen in an American TV series Real Housewives of Atlanta season 2 as the 'Big Poppa' sugar daddy of Kim Zolciak.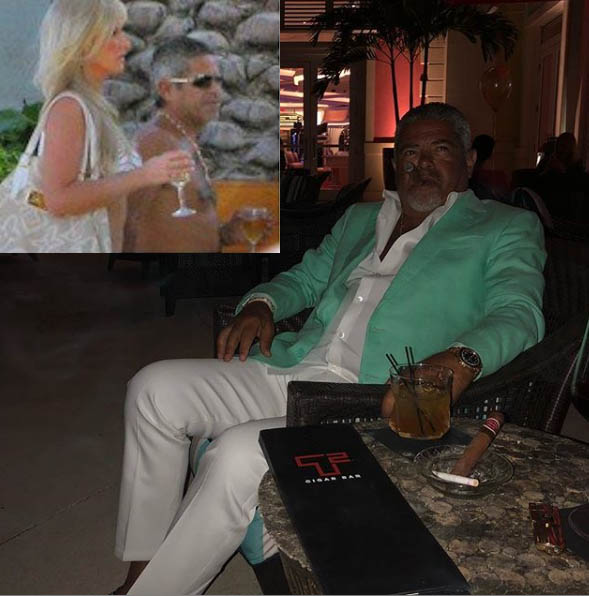 Sugar Daddy to Kim Zolciak
Lee Najjar aka Big Poppa is famous for being a sugar daddy to Real Housewives of Atlanta cast member Kim Zolciak from seasons 1 and 2, in the show he brought a Range Rover and a townhouse for Zolciak including tons of jewelry even after being married to another woman Kimberly.
Arrested Multiple Times
Lee Najjar has been arrested a few times, he was arrested for a bench warrant out on Saturday 7th of July 2012, when he failed to appear in court to face allegations after he committed to maintaining a stormwater system at one of his properties.
House Tour in a TV show
Back in 2009, Lee Najjar was featured on an episode of MTV Teen Cribs with his family. In the show, he showed off his lavish lifestyle with a huge mansion tour, where he has two separate TVs inside his king-size bed, along with headsets to "avoid fights" between husband and wife. The house has also featured with home theater, music studio, in-house salon, and a private spa.
Visit Glamour Path For More Celebrities News and Information.
-->