Leah Lou Abramovich - Roman Abramovich's Daughter With Ex-Wife Dasha Zhukova
Published Fri Aug 09 2019 By DGM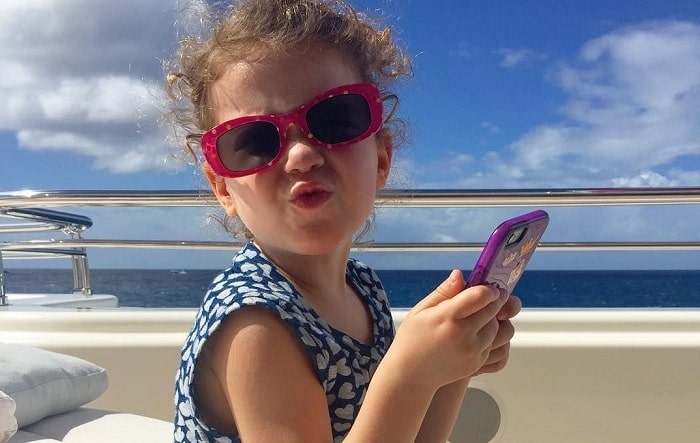 Leah Lou Abramovich is the daughter of the owner of Chelsea F.C. Roman Abramovich with his ex-wife Dasha Zhukova. She was born in 2013 as the seventh child and the fourth daughter of the billionaire businessman.
The meaning 'Leah' is a girl's name derived from Hebrew origin that means 'weary'. And as far as the name 'Lou' goes, it is a feminine name according to French mythology which carries the meaning 'renowned warrior'.
Parents' Net Worth
Leah is the daughter of rich estranged couple who have insane net worth. Her dad, the Russian oil and steel magnate has a jaw dropping fortune of $15.1 billion which he amassed from all of his business.
Talking about her mamma, Dasha Zhukova, she holds an estimated net worth of $100 million with all the expensive properties she owns.
Parents' Relationship
Leah Lou Abramovich's parents have splitted for two years now and don't live together anymore. They met at a party back in 2005 when Roman was married to Irina Malandina and when Dasha was dating Marat Safin, a retired professional tennis player and Russian politician.
The two started growing close and eventually married after the billionaire's divorce with Irina was finalized properly.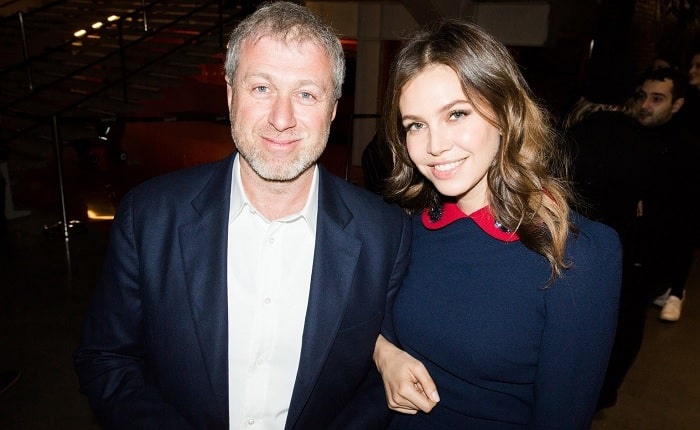 Giving birth to two kids from their relationship, they thought that their decision of marrying each other was wrong. Hence, they decided to part their ways after 9 years of marriage which they did in 2017.
However, the estranged couple comes together when it comes to being parents. They are actually very good friends even after their split which inspires us the most.
Six Siblings
The 6 years old little princess Leah is the youngest sister of her six siblings. She has a full sibling Aaron Alexander Abramovich from her parents. And the rest of her siblings are her half-siblings that are from her father with her ex-wife Irina.
They include Anna Abramovich, Arkadiy Abramovich, Sofia Abramovich, Arina Abramovich and Ilya Abramovich. Leah has a lovely bonding with all of her siblings and often spend time together.
About to Get a New Daddy?
Yes, it is true that the youngest daughter of Dasha is about to get a new daddy or let's a step-dad. Zhukova has been engaged to a Greek shipping billionaire Stavros Niarchos III and the couple has been planning is to marry later in the year. So, it is obvious that she is about to get a new lovely father, though not biologically.
Giving a Small Glimpse to Public
The little princess of Abramovich gave a small glimpse of her to public when she an appearance in a video with her mamma and her friend, Derek Blasberg. In the video, she is hiding behind her mom's dress and appears out of nowhere. If you want to see her, you can check the video on All Video Play.
Visit Glamour Path for more celebrity babies.
-->