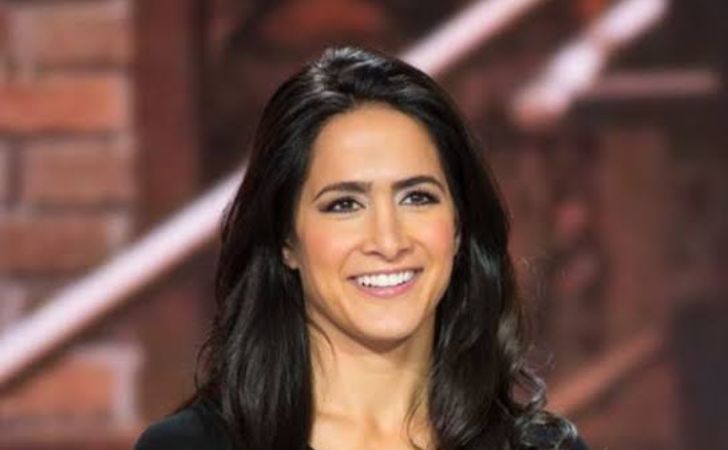 Lauren Shehadi was born on May 23, 1983. She is an American sports journalist and broadcaster. She is currently working as an anchor for the MLB network. She decided to pursue her career in the media as a journalist after falling in love with baseball at a very young age. She went to the University of Florida and she entered the journalism sector with the help of The Best Damn Sports of Florida.
Similarly, after completing her graduation, she started her professional career as an anchor in North Dakota for KXMC-TV in Minot. She was also nominated for Playboy Magazine among the candidates for Playboy's 2009 Sexiest Sportscaster. As she became successful in her profession she earned huge fame and became popular worldwide.
Career
Young Lauren Shehadi had a passion for baseball. She earned media attention while participating in competitive baseball during high school. She studied at the University of Florida in 2001 after graduating from Langley High School. Here, she learned the principles of sports reporting and she even managed the web show "Gatorzone." She worked as an intern for "The Best Damn Sports Show Period" during her college years when she obtained her first professional media position.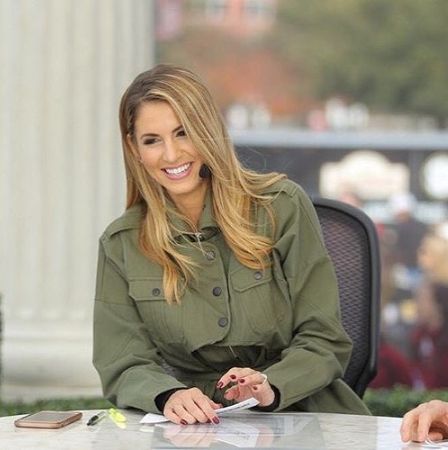 Similarly, for KXMC-TV in North Dakota, Shehadi started her career as a sports anchor. She covered sports widely on both a local and national level despite working for a small local channel. She soon created enough interest in the media to catch the attention of larger networks. She also joined CBSSports and was connected to CBS College Sports Network.
She was seen as the co-host for the ALT Games show and the SEC Tailgate program, where she shared time with Jonny Moseley, in order to serve as the host for the videos on the CBSSports website. With her humor, charm, and intelligence, Shehadi had already made an impression on the crowd. She was one of the finalists for Playboy's 2009 Sexiest Sportscaster, which only served to further her notoriety in 2009.
Early Life
She has benefited greatly from her excellent hosting and presenting skills. The 39-year-old baseball sportscaster has spent her entire professional life in this field and since 2007, she has gained fame in the baseball sports world. Since she was a little child, her father has been her closest friend and has taken her to numerous important competitions and softball games.
She didn't begin her profession until much later, but she had a passion for the sport when she was very young. She has competed in Saxon's team competition for Florida University. She was born an American citizen, and her parents immigrated to the country when they were young.
Shehadi has been covering important sporting events for more than ten years, including the 2018 Winter Olympics in Pyeongchang, South Korea. The 2018 American League Championship Series is another.
Personal Life
She was born on May 23, 1983, in Mc Lean, Virginia There is no factual information regarding her early life or upbringing. She hasn't revealed any details about her personal connections and is also quite private about them. Lauren hasn't officially recognized the rumors, but the media has speculated that she might be engaged after seeing a band on her finger. She enjoys resting with her family, cleaning, and going fishing in her own time.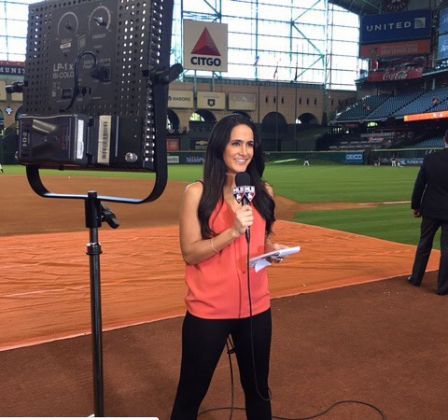 She also served as an analyst for TBS's coverage of the year 2018 American League Championship Series in October. Lauren's passion for sports extended beyond just one network. She recently took up presenting duties for the NBC Sports Group and Vox Media Team podcast "The Podium." The podcast is focused on the sports and athletes who played at the 2018 Winter Olympic Games in South Korea.
Marital Status
Looking into Shehadi's past she hasn't gotten married yet. Her dedication has allowed her to build a successful career. She hasn't revealed her most recent hookup or any past relationships with her partner. Due to her attraction as a public person, people have got to wonder who she is currently seeing. Is it possible that she is dating or married?
The media also connected Lauren's name to Matt Yallof, who was her co-host on The Rundown. We thoroughly searched social media and performed continuous surveillance before learning some information about Lauren's husband. They were also supposed to be married in early 2013, but she hasn't made any official declarations about it.
Net Worth
Lauren has worked for a number of television stations since the beginning of her career and is just now rising as a well-known sportscaster. But, there is little doubt that she will continue to contribute to the success of the station. She joined the MLB Network back in 2012, and she has proved her talent.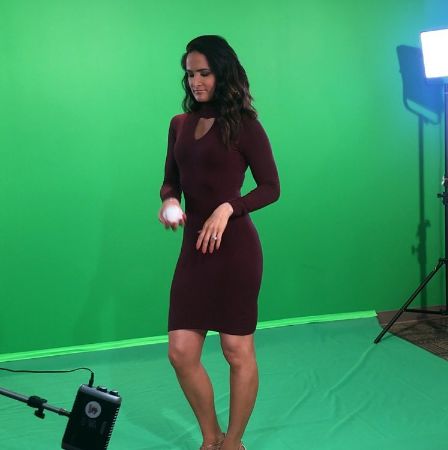 But there is little doubt that she will continue to contribute to the success of the station. She joined the MLB Network back in 2012, and she has proved her talent. Her estimated net worth is $1.1 million and she is successfully active in her career in the years to come, this amount will definitely increase.
Family and Siblings
The parents of Lauren are Mary and Michael. Her childhood was strongly impacted by her parents. She is American by birth and Lebanese by heritage. She has one sister also. Whereas, they grew up in a supportive family, where they can fulfill their needs and demands for their career.
Furthermore, there is no factual information about her husband and children, she is quite private about her personal life so maybe she wants to keep it private. But, Shehadi's parents and grandparents are both from Lebanon, which makes Lebanon the clear source of her ancestry.
Body Measurements
Lauren is a gorgeous woman whose height is 5 feet 8 inches tall. Her stunning performance and attractive features have won her a lot of fans and followers. She weighs roughly 57 kg (125.66 lbs).
She has brown hair and dark brown eyes. The sizes of her hips, waist, and breasts as well as other body parts are not yet known. This attractive and motivational sportscaster's fame is increasing daily.
Interesting Facts
She was very interested in playing basketball.
Her lovely memory was seeing the Redskins beat the Broncos Super Bowl.
She is a die-hard fan of the Orioles.
She spends most of her time with the Multiple Sclerosis Foundation.
Social Media
On social media, Lauren is very well-known on Twitter and Instagram. With almost 75.4K followers on her official Instagram account, she has shared her most recent professional efforts with them. Including the news of the newest member of their co-hosting team and player interviews with the New York Mets.
Similarly, Lauren also has nearly 80k followers on Twitter, many of whom have loved her updates on her work, including the most recent episode of "MLB Central" and numerous other posts.
Lauren's MLB Network
In 2012, Lauren became a part of the MLB Network where she has been working as a co-host on the show MLB Central with Mark DeRosa and Robert Flores. Similarly, during the postseason, she worked as a field reporter on TBS whereas, Lauren works as a weekday morning host for MLB Network during offseasons.
Similarly, In 2020, Shehadi was known for being a sideline reporter for CBS, and for the first time, Turner's March Madness was covered. She has also invited the co-host Andrew Catalon and former Villanova head coach Steve Lappas, who was promoted and divided into 6 teams. Furthermore, she has come up with Dwyane Wade and Adam Lefkoe for their NCAA Tournament debuts which were pushed back to 2021. Because in 2020 the tournament was canceled due to COVID-19.
For more information visit our page Glamour Path.
-->