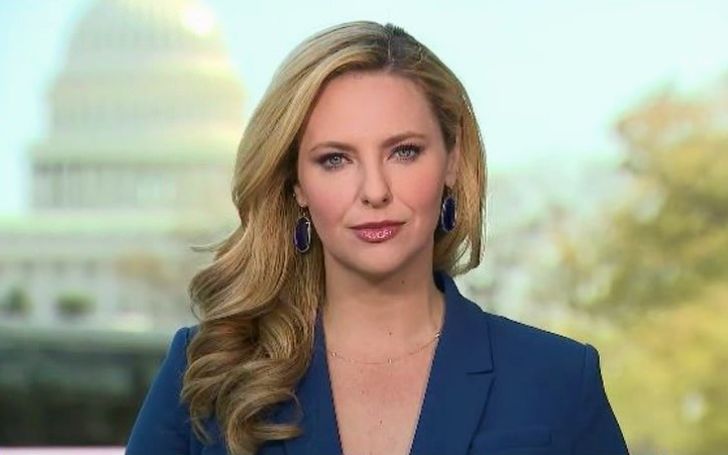 Do you happen to know Lauren Blanchard? If you follow National News, it's hard for you to miss her. Lauren is a Washington DC-based American journalist who works for the Fox News Channel and Fox News Edge. Moreover, she is a recognized journalist who serves as the national correspondent of the channel.
Apart from all the amazing stories that the reporter has covered for the news channel, she is most remembered for her coverage of the 2016 presidential election. She is also one of the reporters who covered the royal wedding of Prince Harry and Meghan Markle in London in 2018.
And rumors have it that the news reporter, Lauren got married. Is it true? Well, who is the man she married? Keep scrolling and find out.
Lauren Blanchard Is Married
Yes, it's true that the Fox news reporter, Lauren is married. And if you take a look at the reporter's social media, you can get the gist of the happy marital life that she is leading.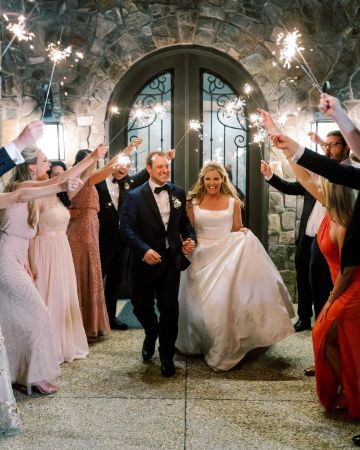 Lauren got married on May 23, 2022 in the Blue Valley Vineyard And Winery to Timothy J. Cloud. She made the announcement through her Instagram, with pictures of her special day. She wrote:
"I married my perfect man on a perfect day. The wedding was beyond anything we could have imagined and it's all because of the love of our families and friends. We cherish everyone who came to support our day. And thank God for each other and His timing for our lives. The entire event was a dream - just a lil shoutout (more to come) to our amazing vendors."
And though Lauren keeps on sharing pictures of her man, she refused to ever mention his name. However, we were somehow able to find his name through several tags on social media. Moreover, her husband, Timothy is a Metro DC lawyer.
Early Life
The fox news reporter, Lauren was born on 13th October 1989 in Michigan, Unites States. According to sources, she was born in a Christian household and is Caucasian. However, not much is known about her parents and family background.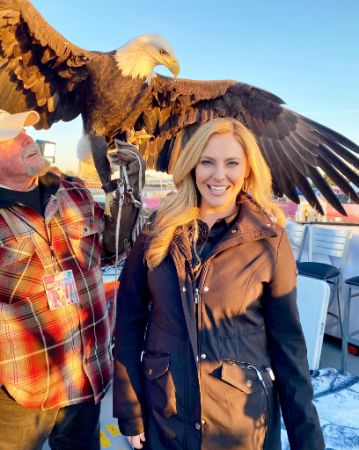 However, it is reported that Lauren has two siblings, both of them brothers. While one's name is Matthew Blanchard, the other's name is not known. Moreover, it is also reported that her brother, Matthew serves as a US army ranger. As per the source, her father and her brothers were huge football fans. So she grew up watching and loving the sport.
Upon completion of high school, Lauren went to the University of Michigan in 2008. Then she graduated with a Bachelor's degree in Science and Communication, majoring in educational leadership and management in 2012.
While she was in the university, she was also a member of the Zora Tau Alpha for 4 years. And as per sources, she also served as the sorority president.
Is Lauren Related To The Politician James Blanchard?
As a part of our research, it seemed that many suspect Lauren to be related to the politician James Blanchard. And the reason for such confusion is that they both share the same family name. However, that is not true.
James is a former member of the United States House of Representatives and the 45th Governor of Michigan. He was also the United States Ambassador to Canada. Since only one of Lauren's brother's information is known, many have taken that she might be familially related to James. And also that she is his sister for reason they both have the same last name.
Sharing a common last name is nothing out of the ordinary. And henceforth, the Fox news reporter, Lauren, and the politician James Blanchard are not related to each other. They are two different people with no ties to each other.
Early Career
Lauren started her career with WOLV-TV, the television station run by the students at her university. Moreover, she also served as the director of the channel. Along with running the station, she led the campus television channel to improvements as needed. Because of her contributions and passion, she was honored with the WOLVies Rookie of the Year Award in 2010. She was also awarded the Best Package Production Award in 2012.
Later on, Lauren did an internship at LindyLazar Communications LLC for two years. Then, in 2014, she became an intern at Fox News in Washington, DC. bureau and worked as a junior reporter under the Fox News Channel University (FNCU) program. As for her transition from WOLV-TV to FNCU, she said that she was going "from little leagues to World Series."
Lauren's Career At Fox News
As stated above, Lauren came to Fox News in 2014 and worked as a junior reporter. Then she served there for two years and eventually ended up becoming its Washington correspondent.
As Lauren's career highlight, she did the coverage of the 2016 presidential campaign as a national correspondent. On the project, she closely followed the progress of Bernie Sander's presidential campaign through to the Democratic primaries.
Besides the presidential campaign, Lauren also covered the royal wedding of the Duke and Duchess of Sussex, Prince Harry, and Meghan Markle. The royal wedding that was held on May 19, 2018, became another of her career highlights and helped her reach a new milestone.
Cat And Dog Mom
If you didn't know, the Fox news reporter, Lauren is a pet lover. She has two puppies and a kitty. Just a look at her social media, and you'll find that she loves her pets very much. And she also calls herself their mom like many other pet lovers.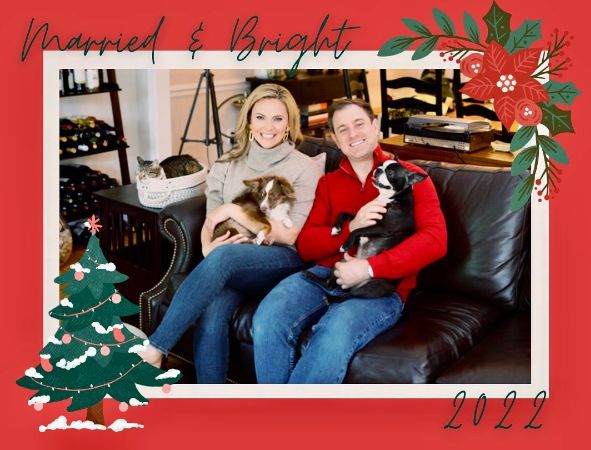 Her cat is an Aegean breed of cat, and her name is Isabel. And it seems that she has one Boston Terrier and Australian Shepherd. However, the information is not verified. Moreover, her Terrier is a female dog and is named Bella. However, her Australian Shepherd's name was not found.
Net Worth
Lauren Blanchard has an estimated net worth of over $1 million. She has been in the industry for around a decade now. And as obvious as it is, she has successfully made her name in the list of one of the most famous names in the industry.
Lauren earned all her fortune solely through her career in journalism. Apart from having a career, she hasn't pursued any other careers so she doesn't have other income sources. And according to sources, she earns anywhere from $60k to $110k per year depending on her coverage of news. So she is quite good with her standing.
Height, Weight, And Physical Appearance
If you're wondering, the gorgeous Fox reporter, Lauren stands at a height of 5ft 7 inches (170 cm). With a height that could pass for a model, she also has a beautiful figure. And, she reportedly weighs around 62kg (136 pounds).
The reporter is a beautiful blonde with beautiful ocean-blue eyes. Along with a beautiful appearance, she carries herself with confidence which is her most powerful charm.
Social Media Handles
Fortunately, the Fox News Reporter is available on social media. She likes to connect with her fans and followers and update them with various sorts of news.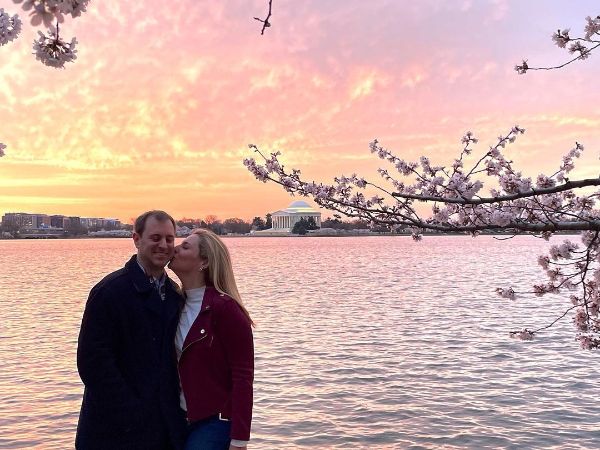 On Instagram, Lauren is available under @laurenblanchardnews. Similarly, she has over 24.6k followers. And on Twitter, she is active as @LaurenBlanch12. She has comparatively lesser followers amounting to just over 14.2k followers. She also has her official page on Facebook which has over 8k followers.
What Is Lauren Doing Now? Is She Still On Fox News?
Well, to answer your question if you didn't know, Lauren is still working for Fox News. You can find her at Tucker Carlson Tonight's The Final Exam quiz show where she has an undefeated streak.
And if know any better, she isn't likely to leave Fox News anytime soon. She seems to strive for a longer time at the channel.
Follow Glamour Path for more interesting articles on celebrity biography, relationships, and riches.
-->