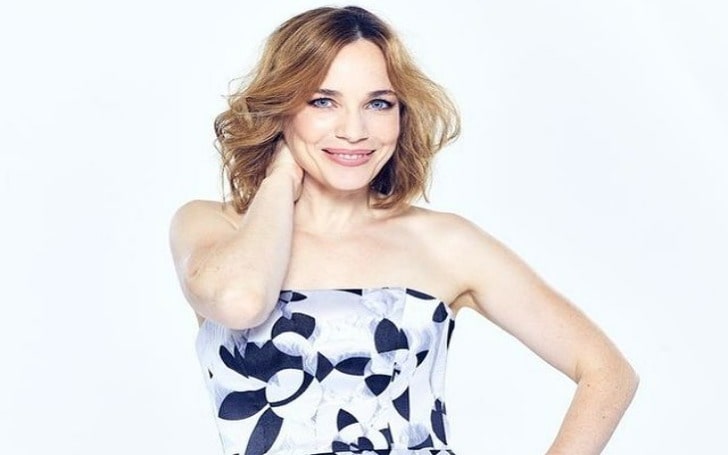 Laura Main is a Scottish actress best known for her role in Call The Midwife as the altruistic Shelagh Turner. She is already a cultural icon after appearing in British classics such as Monarch of the Glen, Holby City, and obviously, Call the Midwife.
The artist is a National Lottery Awards ambassador who presented an award at the televised event in 2014. She has kept herself busy with other ventures, including last year's UK tour as Princess Fiona in Shrek The Musical.
Early Life
Laura Ann Main was born in Aberdeen, Scotland, on March 8, 1981. She is the youngest girl born to Robert Main, a retired fish merchant, and Lorna Main, a former primary school teacher turned housewife. She stayed in Aberdeen for many years, studying at Hazlehead Academy, and taking dancing training at the city's Danscentre. She left school to study history at the University of Aberdeen, where she also joined Treading the Boards, the university's musical theatrical group.
Laura started playing as a baby in local versions of "The Sound of Music" in Aberdeen. She discovered her passion for musical theater here, and after graduation, she opted to attend drama school, enrolling at the Webber Douglas Academy of Dramatic Art in London. She frequently visits her parents in Aberdeen and continues to participate in University activities when time permits.
Relationship
In terms of her personal life, she hasn't revealed much about her relationship status. Laura Main, who plays nun-turned-nurse Shelagh Turner, split with fellow actor Stephen McGlynn in 2017. They met while performing in the Rodgers and Hammerstein musical State Fair.
While her character on the show has a healthy and loving marriage, the singer has quietly split from her boyfriend of five years. "If somebody looked on the internet, they would think I was still in a relationship, but let's just say I am now single," she told The Sunday Post. She admitted in 2015 that their work schedules meant they didn't see each other very often.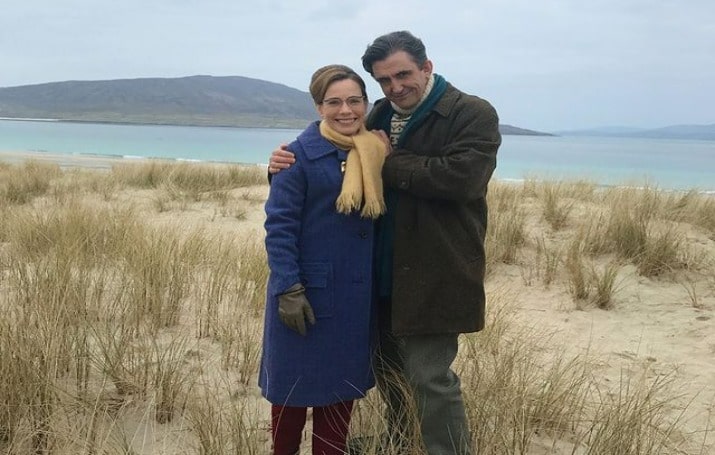 "I'm watching Top of the Lake while he's watching Dexter - I wonder what a relationship counselor would think of that! In fact, it's gotten to the point where we're viewing different DVD box sets," she told Entertainment Daily. I'm watching Top of the Lake while he's watching Dexter - I wonder what a relationship counselor would think of that!" "However, when we have odd days off together, we prefer to go to the theatre or the movies for a matinée."
She has not stated whether or if she is in a relationship at this time. She has stayed shut about the breakup, without sharing many specifics, but has stated that if the right partner came along, she really wants kids someday.
Role in Call the Midwife
Laura Main has played Shelagh Turner since the first season of "Call the Midwife" aired on television in 2012. She is a gifted vocalist who appears as a featured performer on the Call the Midwife CD, which was released in 2013.
In a Christmas special, she utilized her soprano vocals in an emotive performance of "O Come, O Come, Emmanuel." Shelagh debuted in the series in season one as Sister Bernadette, and she was an introverted and reclusive woman. Regardless of the fact that she lacked personality, it was evident to spectators that she was struggling with her life as a nun after she was seen looking into a mirror, taking off her veil, and releasing her hair down.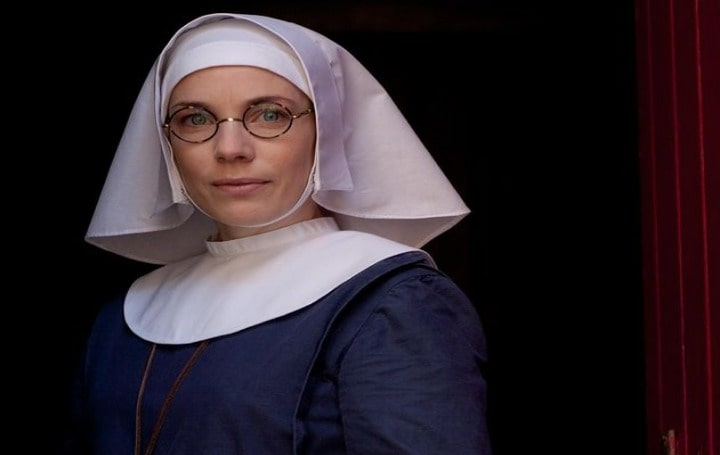 Shelagh discarded her vows and became a more confident midwifery nurse after discovering herself and knowing what she wanted in life. She married Dr. Turner after falling in love with him in the second season. She has revealed where her persona will go in the new series. The Christmas Special for Call the Midwife is presently under production for its 12th season.
The inhabitants of Nonnatus House will be on pins and needles following the horrible train catastrophe at the end of season 11, notably Shelagh Turner (Laura Main), after her husband, Dr. Turner (Stephen McGann), was injured. Laura currently addressed her character's evolution, explaining that she has become "who she actually wanted to be."
Net Worth
The estimated net worth of actress Laura Main is more than $2 million as of 2022. An actor's annual income in the United Kingdom is £27,367, or £14.03 per hour. Call the Midwife cast members such as Main to have the opportunity to make big bucks per episode.
The bulk of her income comes from her on-screen performances, most famously Call the Midwife, as well as other notable roles in Murder City and The Mill. She earns a good living from stage engagements in parallel to her TV work.
Theatre Performances
The theatrical star has performed on stage in several productions with the Royal Shakespeare Company, namely Alice in Alice in Wonderland's understudy. Main began her career in musical theatre when she was 14 years old when she landed the role of Annie with Phoenix Youth Theatre, which led to numerous additional leading roles as she continued through her school years.
She has spent her entire life on stage, from playing Louisa Von Trapp in The Sound of Music at the age of 15 to joining a musical club while at university. In 2011, she initiated her Broadway bow in Stephen Sondheim's musical corporation. Her other theater appearances include Princess Fiona in Shrek the Musical, which toured the United Kingdom in 2017, and Juliet in Romeo and Juliet. She additionally appeared as D.C. Alison Bain in Murder City a Rebecca Howlett in The Mill. She will co-star alongside X Factor contestant Amelia Lily. On December 12, 2017, the Edinburgh Playhouse presented the grand opening of Main.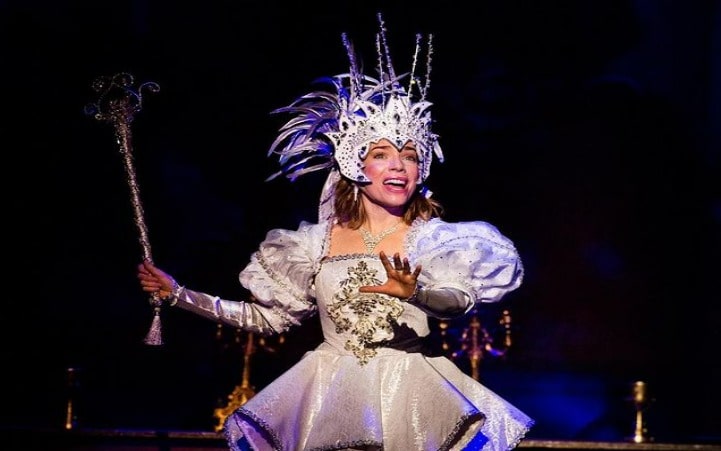 Aside from the show, she was also a fairy godmother in a theater version of Beauty and the Beast. She had been with the theatre actor for many years and gave some details at the time. The actress, who plays fan-favorite Shelagh Turner in the iconic BBC program, has announced that she will be performing in a pantomime in Aberdeen over the holidays.
She captioned a photo of herself in a gorgeous golden gown with a matching crown from a Beauty and the Beast poster: "I had an absolute blast doing panto in my hometown of Aberdeen two years ago, and I'm so pleased to be returning home to act in this year's Beauty and the Beast at His Majesty's Theatre!"
Social Media
Laura Main, a Scottish actress is an avid user of social media platforms; her Instagram under the username of @lauramain1 has more than 46k followers and her Twitter account @LauraMain1 has over 42.1K followers and admirers. Almost all of her stories are on her career path upgrades, and she has a close relationship with her co-stars.
Well, she has been making announcements from the episode on her Instagram account, and she featured on The One Tour to promote it. She is also involved in charitable activity and along with Brendan Cole, she won the Children in Need Strictly Come Dancing special in November 2015.
Keep following our page Glamour Path for upcoming posts.
-->