Lara Flynn Boyle Plastic Surgery - Never Admitted But Pictures Suggests Otherwise
Published Tue Jan 28 2020 By DGM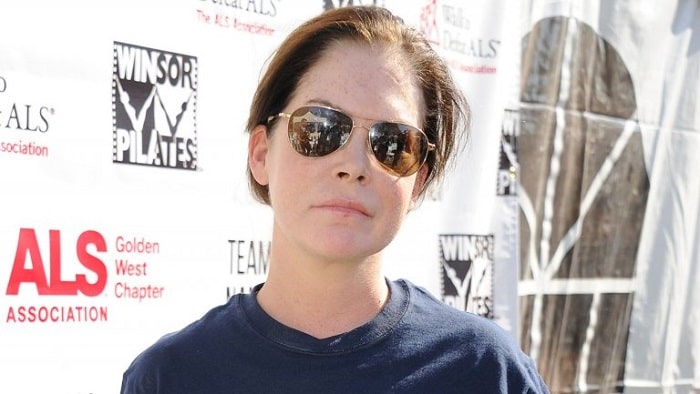 The famous American actress and producer, Lara Flynn Boyle has been rumored to have gone under the knife and had plastic surgeries several times.
Though Boyle has never addressed or admitted to the plastic surgery allegations and rumors of people, she has previously stated about fearing aging which is why she might have undergone surgeries. Here are the surgeries she is rumored to have done:
Lara Flynn Boyle Before & After
Lara has transformed a lot throughout her career as she went though a shocking transformation. Here is a picture of her from her in the past and in the present: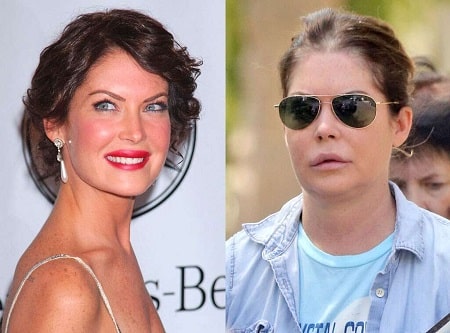 As you can very well see in the picture above, the actress in her 90's looks absolutely gorgeous and stunning whereas she looks so botched and swollen in the right picture which is from her present. The dramatic change on her face appears to be the outcome of excessive plastic surgery.
Lip Job
The 'Twin Peaks' star Lara Flynn Boyle is speculated to have her lips altered with the help of cosmetic injections. The sole reason behind this is the absurd change in the size of her lips because she used to have slimmer and sexy lips back when she was starring in the series. But as of now, her lips have turned into something very horrific as they appear very puffy and unnatural. It was back in 2013, when she first featured the bigger and artificial looking lips in the public. Since then, her lips have been discussed by people many times.
Botox
Apart from the gigantic lips, Donald Ray Thomas' wife has also been alleged to have used Botox, a revolutionary cosmetic procedure to treat wrinkles and folds on a person. As she, in the past, revealed that she feared growing old and loosing roles to other younger actresses, there are possible chances that she opted for the injection because she has already reached 49.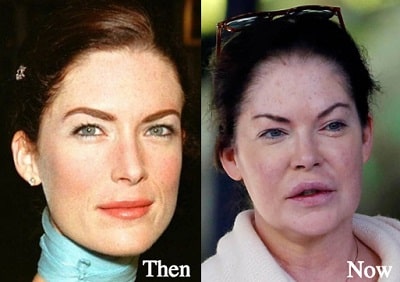 Boyle doesn't have any folds on her forehead lines and there are very few creases under her eyes which is almost impossible after crossing forty. People are considering the alleged Botox treatment to be the reason behind the young appearance of her which may indeed be true.
Nose Job or Rhinoplasty
Speculations also circulate that Sally Boyle's daughter has also went under the knife and had a nose job or rhinoplasty to refine her nose. Her nose at present is totally different from how she used to have back in the days when she was in her career's peak. If we compare her nose from past and present, it seems like she had her nose trimmed and removed the pointed part from it because we always saw her with a bigger and sharply pointed nose in the past.
Face and Eyebrow Lift
Lara Flynn Boyle has also been alleged that she has lifted her face and eyebrows. Rumors insist that she removed the excess skin of her lower face and raised her eyebrows in order to improve the appearance of her face and forehead. As these treatments have been proven to be widely successful throughout the world, the actress also might have spent some of her money on the procedures. Here is a picture which shows the noticeable differences on her face: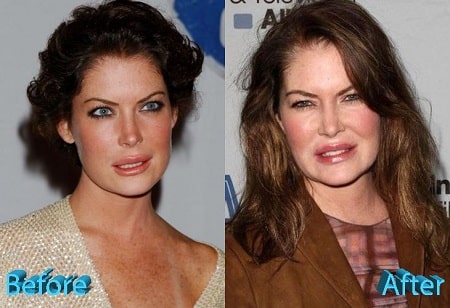 Facial Fillers
The Davenport born producer is also rumored to have injected her face with facial fillers. It is also a type of cosmetic treatment used to treat aging and remove wrinkles and sagging skin off a person's face. Boyle is thought to have used the treatment as she doesn't much saggy skin and wrinkles on her face. However, her face now features a swollen appearance in comparison to her past which might have been the adverse impact of the surgery.
The desire to remain young forever and be in the acting industry might have compelled Lara in having the surgery.
Follow Glamour Path for more daily and interesting information about other celebrity surgery rumors.
-->