Get to Know La Toya Jackson - Late Pop King Michael Jackson's Elder Sister
Published Mon Jan 27 2020 By DGM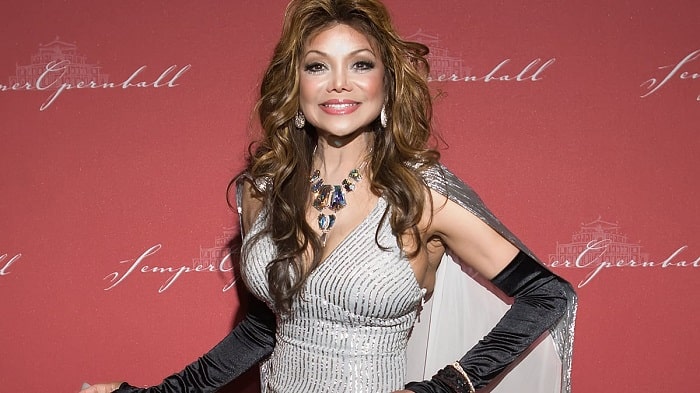 La Toya Yvonne Jackson is a famous American actress, singer, songwriter, and television personality who is the fifth child of the Jackson family. She first rose to fame from her family's variety television series 'The Jacksons'.
Jackson was born on the 29th of May, 1956, in Gary, Indiana, of the United States. Check out these facts about her:
What's her Net Worth?
La Toya holds an estimated net worth of $4 million which she amassed from her her professional career. Her work as an actress, singer-songwriter, author, and television personality helped her achieve such a massive fortune.
Ex-Husband : Jack Gordon
Jackson was previously married to late American businessman, Jack Gordon for about eight years. The two walked down the aisle and exchanged vows back on September 5, 1989 and divorced on 1997 after almost a decade.
The marriage between them always had conflict and violence which definitely was not right. The regular conflicts and quarrels throughout their marriage led to their divorce. Though they were tied in marital bonding for so many years, the estranged couple never shared any kids.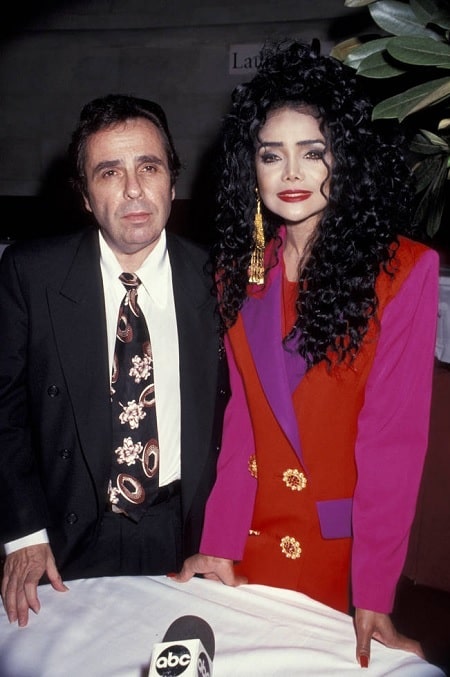 Parents & Siblings
La Toya was born to parents: father Joe Jackson and mother Katherine Jackson. Joe was a talent manager who was inducted in Rhythm and Blues Hall of Fame where Katherine was a housewife who supported her children in their professional careers.
Jackson was one of the ten children born to the second generation to the Jackson family. She has four elder siblings and five younger siblings from her parents. Rebbie Jackson, Jackie Jackson, Tito Jackson, and Jermaine Jackson are her elder siblings whereas Marlon David Jackson, late Brandon Jackson, late Michael Jackson, Randy Jackson, and Janet Jackson are her younger siblings.
Accused Brother, Michael of Crimes
In an interview from 1993, La Toya accused her late younger brother, Michael of crimes against small, and innocent children. As she had already experienced sexual abuse as a child by her father, she said that she would feel the guilt and humiliation like many young children if she remained silent.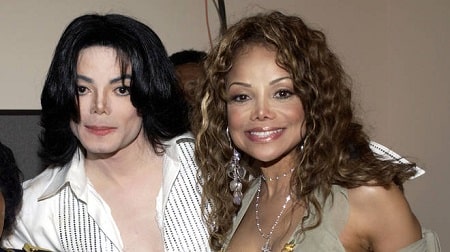 It is rumored that the King of Pop abused many kids sexually during his career from which famous Australian dancer Wade Robson was also believed to be a victim. Michael's sister accused him saying he was a predator of young and innocent kids. Though the late singer denied the allegations, the matter reached up to court where it was settled down for over $20 million.
Claims Her Father Sexually Abused Her as a Child
In 1993, La Toya Jackson claimed that her father, Joe, sexually abused her when she was a child. People couldn't believe that she was actually abused by the person who gave birth to her. After she revealed about the scary childhood of her, she has spoken several times on child and sexual abuse and encourages others to raise voice in such cases.
Is an Ailurophobe
La Toya is an ailurophobe as he suffers from ailurophobia, an extreme fear of cats. Yes, the Indiana native absolutely fears cats and cannot stand the sight of the cute beings. It is very shocking because cats are loved and adored as pets by most of the people.
Exile from the Jackson Family
After La Toya was married to Gordon, she got totally dispatched to her family in every manner. As a matter of fact, she was already separated partially before the two even got married. Her father hired Jack as her co-manager and he completely took over her management. Her mother doubted that her son-in-law was creating distance between her and her family.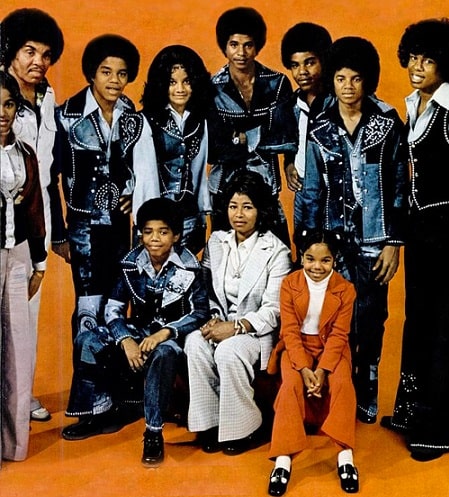 Jackson also went on to reveal after years that her father forced her to marry her co-manager. She was brutally abused by her ex-husband several times because she was once hit her head by him several times when asked for an annulment. He would threaten her and make her the victim of domestic violence a lot. This disconnected the actress from her family and the fact that she blamed Michael for abusing kids exiled her from the family.
Best Friends With Kathy Hilton
Kathy Hilton, a renown American actress and fashion designer is best friends with Jackson since they attended the same high school, California Preparatory Academy. Completing graduation together in 1974, the two celebrities have been best friends for more than four decades. They very often meet and spend moments together as they used to do in their teenage.
Shares Same Birthday With Sister Rebbie
The 'You're Gonna Get Rocked' star shares the same birthday with older sister, Rebbie. The two sisters were born on the same day i.e. 29th of May but La Toya is six years younger than her elder sister. They used to celebrate their birthdays together when they were young.
Social Media Presence
La Toya Jackson is an active social media user who has accounts with thousands of followers on her Instagram and Twitter. Her account on both platforms go by the name @latoyajackson and have combined followers of over 605K followers.
Visit Glamour Path for more daily and updated information about other celebrities.
-->