Kylie Jenner's Plastic Surgeries and Tattoos - Before and After Pictures
Published Thu May 30 2019 By Samana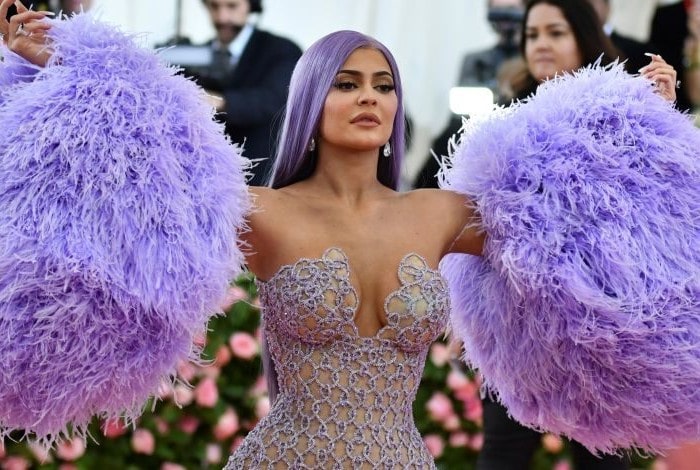 The dashing Kylie Cosmetics beauty mogul Kylie Jenner has been in headlines for many news and articles speculating the facts about the billionaire going under the knife.
The youngest of all the Kar-Jenners admits on only getting the fillers, but is it only the fillers and not plastic surgeries?
Plastic Surgery: Before and After Pictures
If we compare the before and after after pictures of Kylie Jenner then we could find some obvious changes in her different body parts.
Big and Pouty Lips
The youngest self made billionaire of the world, Kylie Jenner, previously had declined every rumor about her getting any work done on her face even though the pictures said otherwise.
She insisted on not getting fillers or anything else but only using lip liners to fake her big pouty lips.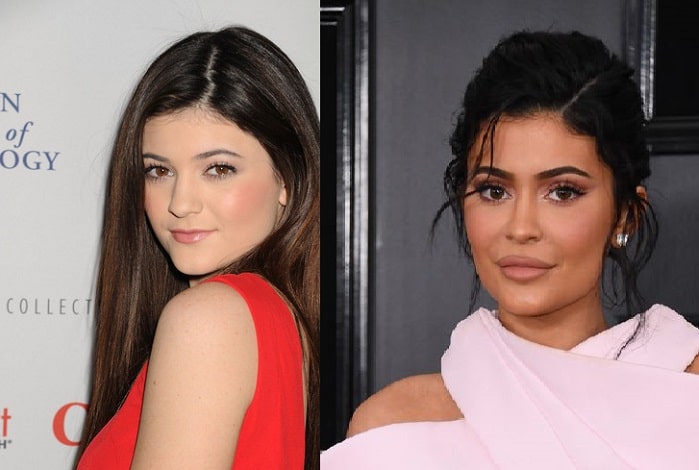 In her own show, Life of Kylie, the star comes clean about her getting only the fillers. Kylie also shares a story about the time a guy kissed her and told her she was a good kisser even though he did not think she would be good because of her "small lips". Her insecurity then grew with her age and at a point she did not think the lip liner helped at all and made the choice to get fillers on her lips.
Voluminous and Fuller Breasts
The mom of one also was accused of getting her breast augmentation but denied it saying her secret to her bigger breasts are a Victoria's Secret Bombshell bra and has recommended her friends and sisters to use it for the fuller breast effect.
In an interview with Elle, a plastic surgeon based in London, Dr. Giannitrapani had a different opinion about her body. He spoke about Kylie's doctor going for an implant to suit her body frame and making it look natural with the volume she had desired to keep it a secret.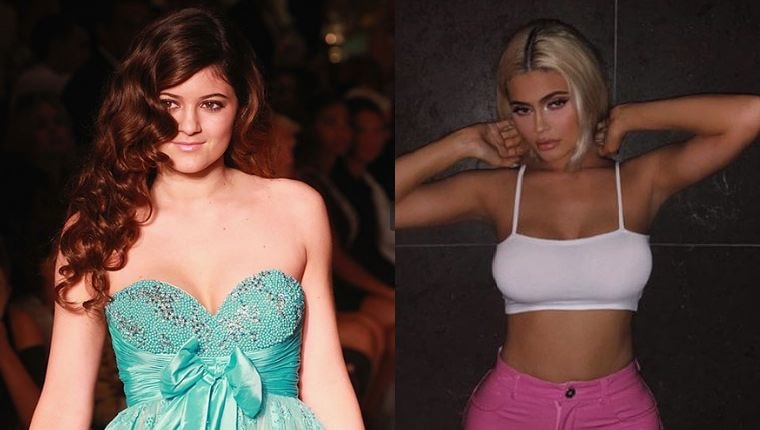 Jenner also has previously mentioned that her breasts looked bigger because of her periods.
The Hourglass Curve
Kylie Jenner has claimed that her visible curves were showing due to her growing up and also the use of breasts plumping creams and buttocks enhancing lotions. According to the speculation of Dr. Giannitrapani, Kylie has had fat transferred to her hips and buttocks enhancing her curvy body.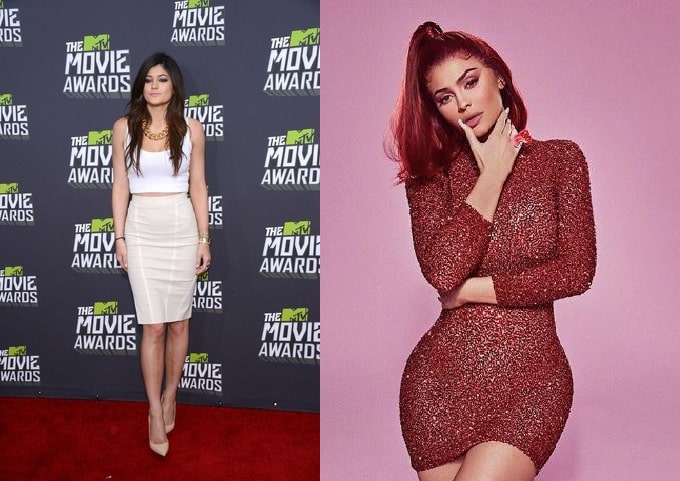 Tattoos and meanings
Kylie Jenner has many visible tattoos which are all very meaningful.
First tatt: Kylie got her first tattoo on back of her arm. The tattoo was seen on her 18th birthday party since she had to wait to get legal to get it. It is a heart tattoo and was meant for Tyga since they were all boo'ed up at that time.
https://www.instagram.com/p/6i8sQeHGqU/
A tattoo on top her elbow: The mother of one got a tattoo of her daughter's name "STORMI" on top of her elbow twinning along with her friend Anastasia Karanikolaou. The bestfriends got the tattoo on her baby daddy, Travis Scott's (whose net worth is $22 million) birthday party.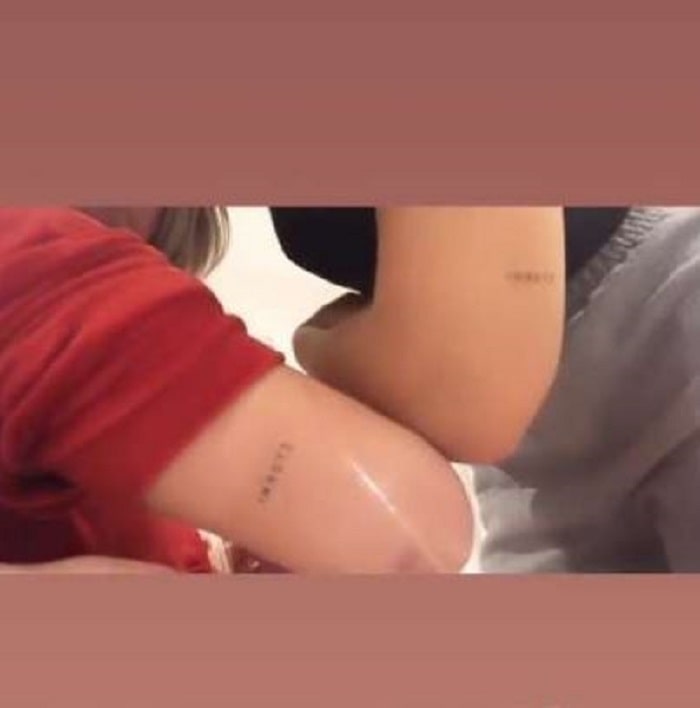 Sanity on Her Lower Hip
https://www.instagram.com/p/_05b1TnGm2/
Kylie shares about almost going insane like other young stars on the spotlight and she did not wanted to. So she got this tattoo and how much she liked the word sanity. Staying sane through it all, and she did a really good job at it.
Inked M on Her Finger
https://www.instagram.com/p/BE4dOMJHGhM/
Jenner twinned this tattoo with her ex- bestfriend Jordan Woods on their pinkies.
Mary Jo Tattoo on Her Left Arm
https://www.instagram.com/p/BCJTmxznGoY/
Kylie paid a tribute to her grandma, Mary Jo, written in her grandpa's handwriting. Very sweet!
Letter LA: The youngest Jenner sis re did this tattoo because previously it was a T. T for Tyga but after the breakup she tatted LA for her home town.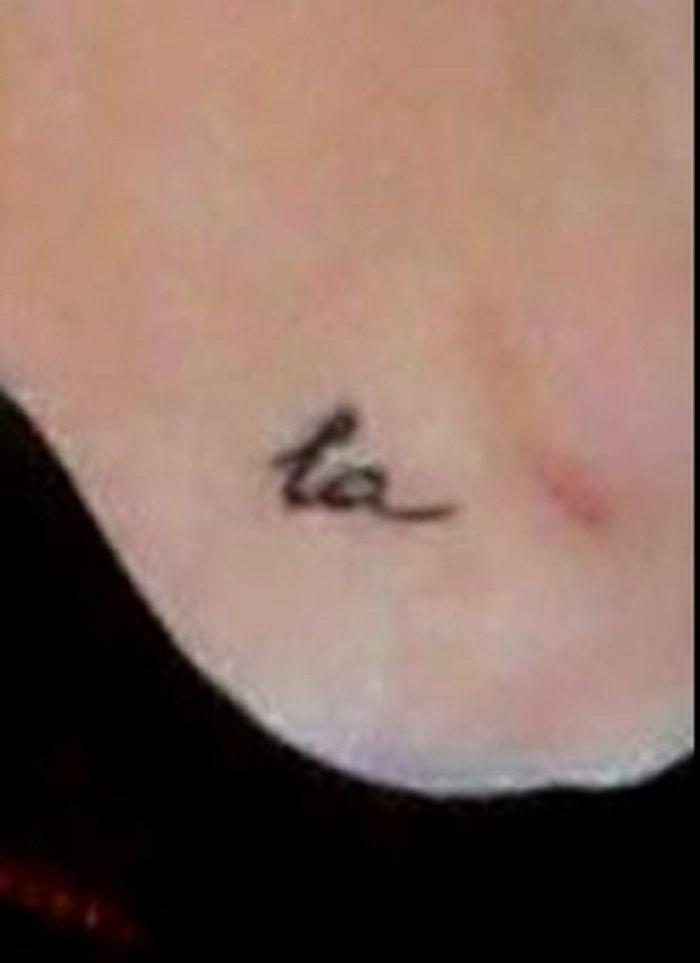 Matching Butterflies Tattoo with Stormi's Daddy
Kylie got a matching tattoo of a butterfly with Travis Scott. Butterfly symbolizes freedom, beauty and change and it is the emoji which the couple uses when they want to secretly express their love for each other.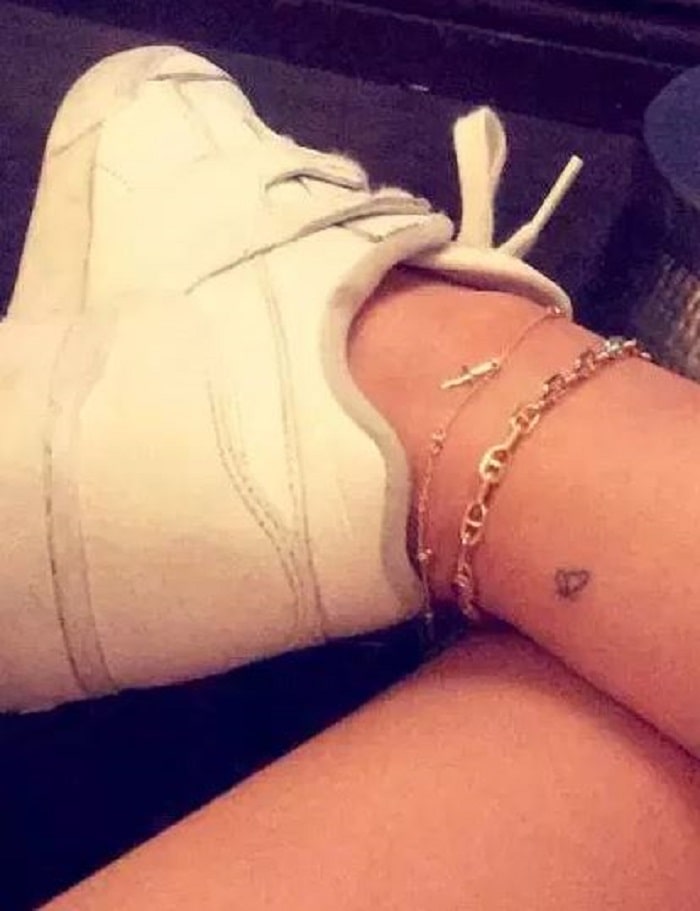 These are all the known and seen tattoos of The King Kylie currently a mommy, wifey and a successful entrepreneur.
Glamour Path for more Celebrity Tattoos and Plastic Surgery Stories
-->