Kunzang Seagal - Steven Seagal's Son With Wife Erdenetuya Seagal
Published Fri Sep 13 2019 By DGM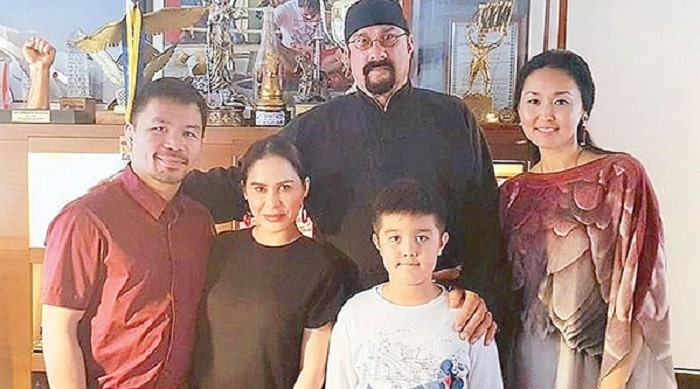 Kunzang Seagal is the son and the youngest child of the famous American actor Steven Seagal with his fourth and current wife Mongolian native Erdenetuya Batsukh. He was born in 2009 the 17th of September in the United States.
The name 'Kunzang' is a boy's name which means 'excellent and all good' according to Tibetan literature. Here are some facts about him:
Wealthy Parents
Kunzang's parents are very wealthy as they are two of the most successful personalities in their profession. First, her father, Steven has an amazing net worth of $16 million which he gathered as an action superstar.
His mother, also on the other hand, holds an estimated net worth of $1 million that she gathered from her career as an interpreter, professional dancer, and actress.
How Are His Parents' Relationship?
Kunzang Seagal's parents Steven and Erdenetuya are a happily married couple who have been married since 2009. They dated for several years before getting into the knot of marriage.
They actually first met in 2001 when the American actor visited Mongolia for raising funds for his movie 'Genghis Khan'. He again happened to visit the country for promoting his movie in the following year.
Batsukh was the translator or interpreter of the actor for the entire time he was in Mongolia which marked the beginning of their love story.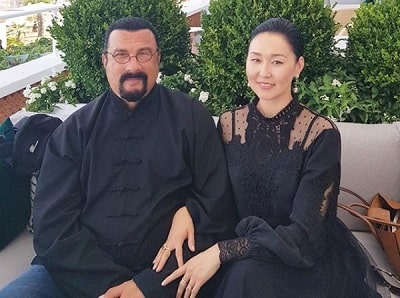 After dating for several years, the couple finally planned to marry and be each other's forever in 2009. They were gifted with a sweet boy in the same year who was later named Kunzang. The couple has been living a very happy and prosperous life since their marriage.
Half-Siblings
Talking about siblings, the to-be 10 years old boy has a total of six siblings from his father and his previous relationships. Starting off, he has an elder brother Kentaro Seagal and elder sister Ayako Fujitani from his daddy's first wife ever, aikido instructor Miyako Fujitani.
Savannah Seagal is also his elder sister born from his dad and his ex-girlfriend Arissa Wolf. Lastly, he has two elder sisters; Arissa LeBrock and Annaliza Seagal and an elder brother Dominic Seagal.
Father's Prince
Kunzang is indeed his father's prince as he gets to spend a lot of his time with him. The father-son duo spend their moment together by watching films, traveling, and playing interesting games.
He even practices kick-boxing and martial art stuffs with his legendary dad. Here is a picture of the son and dad playing: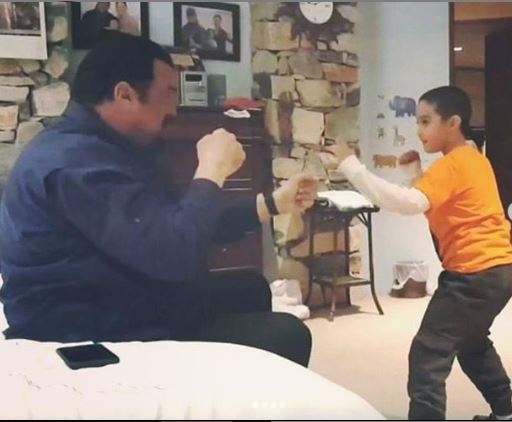 Living a Lavish Life
The little boy is obviously living one heck of a lavish life as both of his parents are insanely rich. He gets to wear branded clothes and shoes as per his desires and studies in a very expensive school.
Kunzang Seagal is also very often seen traveling to finest places with his eminent parents. It seems like he is getting to use the wealth of his parents to it fullest.
Check Glamour Path for latest celebrity babies' updates.
-->