Complicated Life of Kristin Fisher - Facts and Photos of American Journalist
Published Tue Oct 05 2021 By Kri
Kristin Fisher is an American News reporter and entrepreneur. She has worked in reputable news channels like Fox News and CNN.
Born and raised in Texas with her sister, she was always close to her family. She is best known for her work as a correspondent. To know more about Kristin stay with us.
About Fisher And Her Parents
Fisher was born on 29 July 1983 to Dr William Frederick and Dr Anna Lee and was raised up in Houston, Texas. Both of her parents are trained emergency medical personnel as well as former astronauts.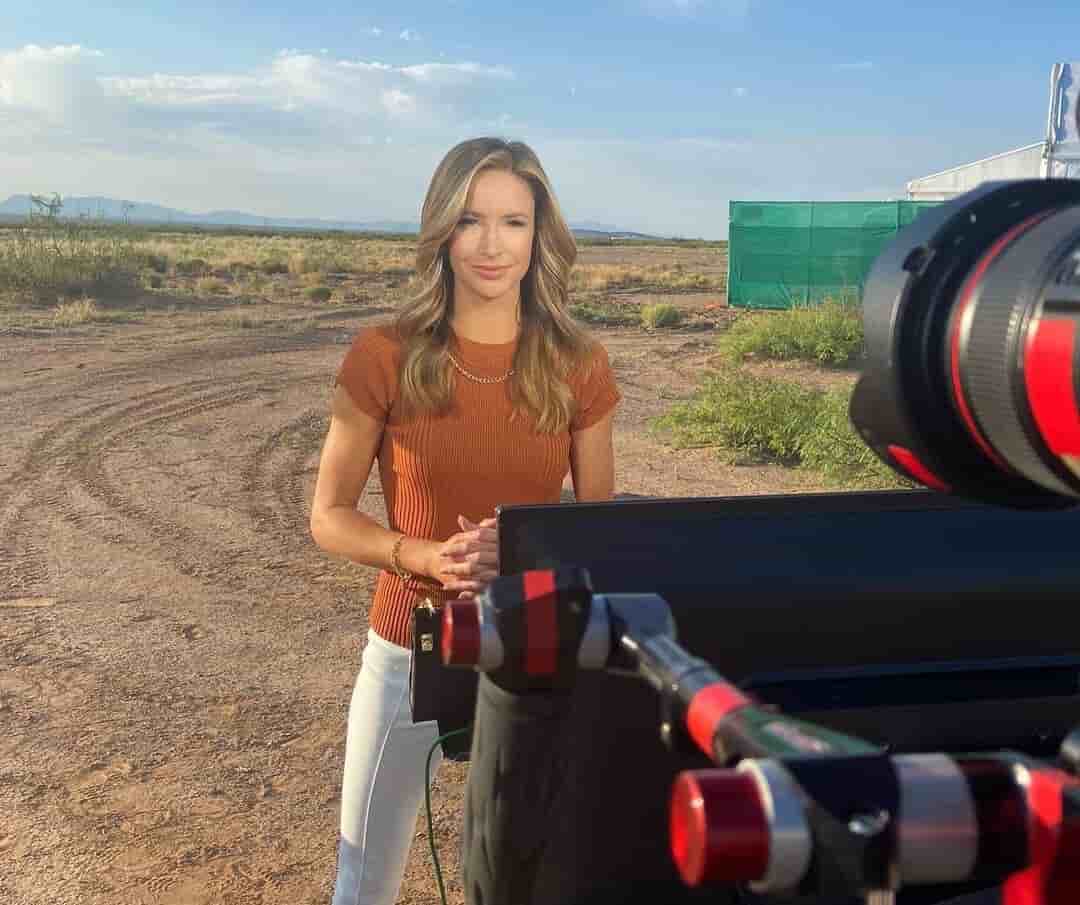 Sibling
Fisher has an elder sibling whose name is Kara Lynne. She has a really close bond with her elder sister.
Educational Background
Fisher completed her schooling at National Outdoor Leadership School. Then she graduated with her bachelor's degree in B.s, Journalism from Boston University.
Net Worth
The estimated net worth of Kristin Fisher is around $2.5 Million. She has accumulated a huge amount of net worth through her more than 15 years of career as a reporter.
Besides, her husband has a net worth of approximately around $3 million. Through her income, she has been able to live a luxurious life with her husband and daughter.
Lovestory That Led To Marriage
In April 2011, Kristin Fisher got married to Walker Forehand who is a businessman. Fisher met her husband in Athens, Greece in 2004. At that time both of them were in Greece for a six-week abroad study program.
Their friendship turned into a romantic relationship while they were in Athens but unfortunately, the end of the study program also ended their love story. They were reunited when both of them started living in the same state, and from there they again started dating.
After dating for more than a year in they got engaged and eventually got married.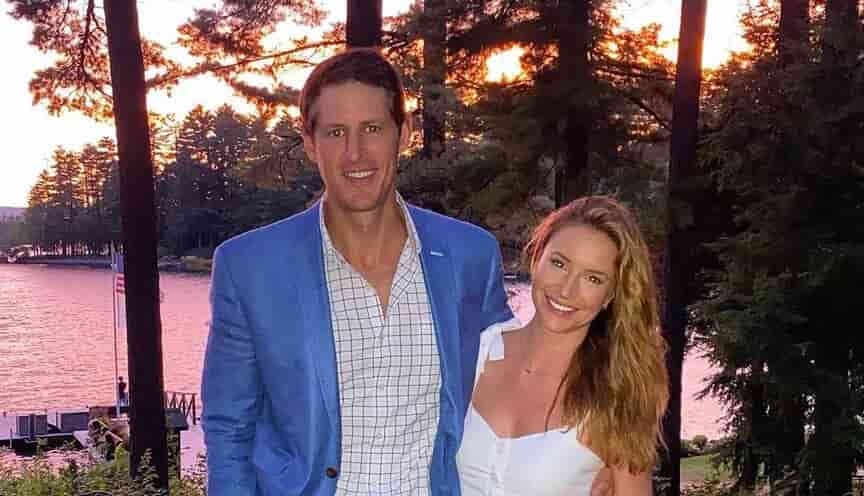 Fisher's Husband
Fisher's husband Walker Forehand is a businessman who has invested in many different businesses. He graduated with his Bachelor of Art studies from the University of Virginia in 2005.
He has a certified license as a Chartered Finance Analyst (CFA) from CFA Institute. Currently, he is an Investor at Neuro-ID company and Co-founder and General partner of Canape Ventures.
Children
Fisher gave birth to her beautiful daughter Clara on 19 Dec 2017. She posts pictures of her daughter quite often on her social media accounts. Currently, Fisher lives in Washington D.C., Columbia.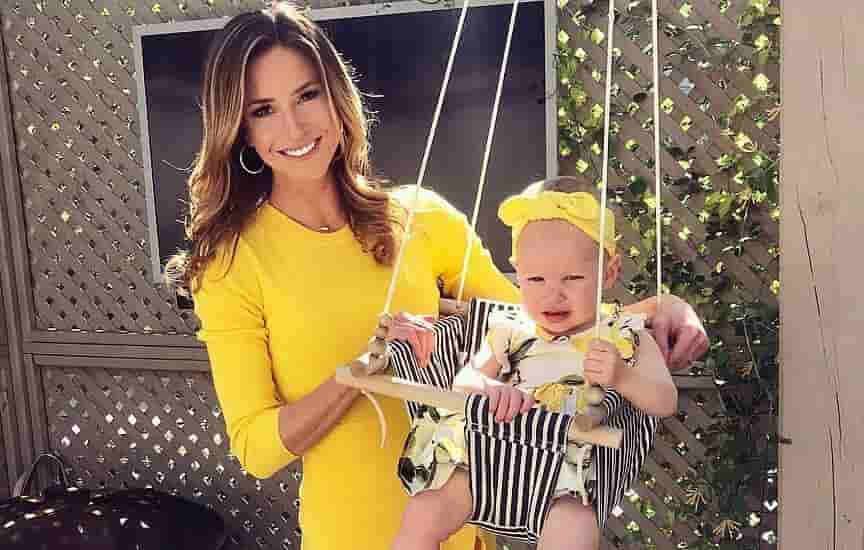 Tough Life
During the lockdown due to the pandemic, Covid-19 Fisher was going through a challenging and tough life. She had a crisis when her eyebrow business was left with no income and with $300,000 rent due.
She told in an interview that her manager at work died and is a single mom with a lot of responsibilities. Not only her work manager she also lost her close friend to suicide.
Caught With Cocaine
Kristin Fisher was arrested alongside a 19-years old private school graduate during the traffic stop in Bondi in possession of Cocaine. Kristin smuggled cocaine keeping it at her feet. She was then caught with it at the traffic post.
She was caught when she became frantic and was trying to avoid the gaze of the police. Police found it doubtful and started checking on Fisher that's when she was caught smuggling cocaine.
She was convicted of drug possession but didn't show up at court hoping that her conviction was annulled.
Career
Initially, Fisher worked as a Reporter and Weekend Anchor in 2005 at KJCT News8. From there she worked as a freelancer Contributor, Video Journalist, Freelance Correspondent before landing at Fox News Channel in 2015.
In 2021 she left Fox News and joined CNN to work as Space and Defense Correspondent.
Fisher was also the founder of Field Mouse Films, LLC for more than 6 years (2015-2021). Her company made documentaries and news outlets.
Visit Glamour Path for more info on your fav celebs.
-->