Kolbjörn Skarsgård - Stellan Skarsgård's Son With Wife Megan Everett
Published Thu Aug 08 2019 By Samana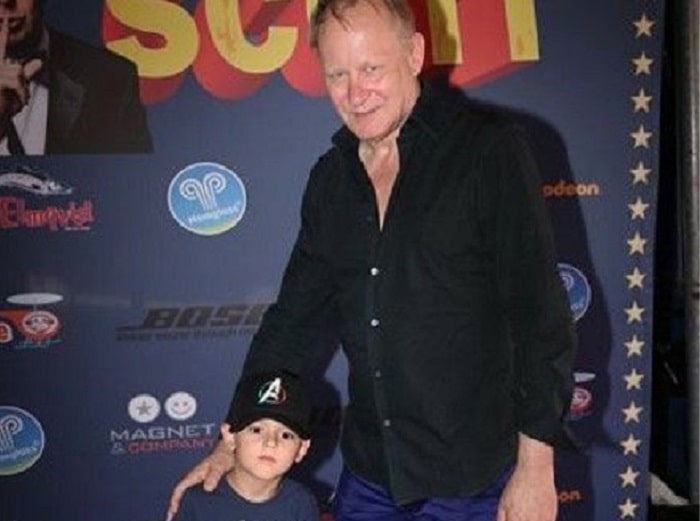 Kolbjorn Skarsgard is the youngest child of Stellan Skarsgard and the second son of Megan Everett. Kolbjorn was born on 24th August, 201 in Stockholm, Sweden.
The name "Kolbjorn" is of Swedish origin and in the language, the name means "Black Bear".
Parents' Net Worth
Kolbjorn's parents are rich and by rich we mean filthy rich thanks to which he will never have to worry about student loans or any sort of leans in the future. His father, "Stellan Skarsgard" is a very popular actor and has the net worth of $40 million.
Stellan has starred in many, many hit movies and have been in the limelight for very long. Papa Skarsgard's hit movies includes: Mamma Mia!, Pirates of the Caribbean, Cinderella, Thor, The Hunt For Red October, Angels and Demons and many others.
Kolbjorn's mother is worth $1 million and is a film producer. She has already produced two movies named "German Autumn" and "Behind the Scenes: The Filming of Bye".
Parent's Relationship
Kolbjorn Skarsgard's parents, Stellan and Megan got married in 12th January 2009, when they were actually pregnant with Kolbjorn's older brother Ossian Skarsgard.
The parents of eight met in 2008 and dated the whole year before tying the knot. Stellan was also previouisly married to My Skarsgard which gave Kolbjorn 6 other siblings. His both mothers are on good terms and he is close to her step mother as well.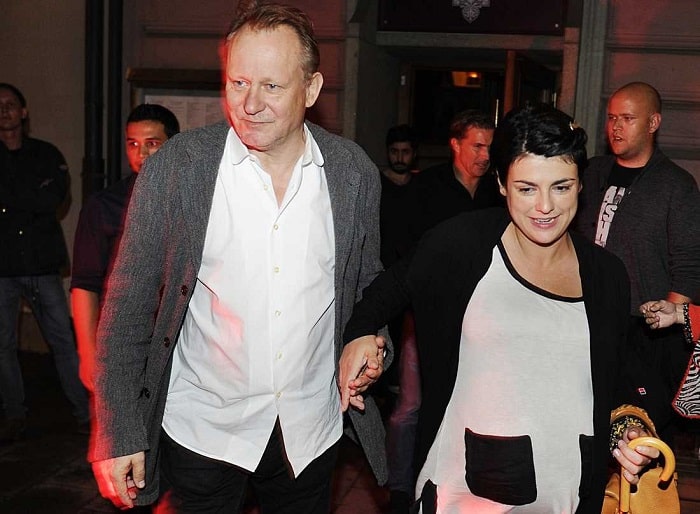 Siblings
Kolbjorn is growing up in a huge family with majority of his siblings being an actor. Kolbjorn's step siblings, Alexander Skarsgard, Bill Skarsgard, Gustaf Skarsgard and Valter Skarsgard are all actors while Sam Skarsgard is a doctor and Eija Skarsgard is a business manager at a club in Stockholm.
Kolbjorn's biological older brother's name is Ossian Skarsgard and he might as well be a child actor and join his older brothers too.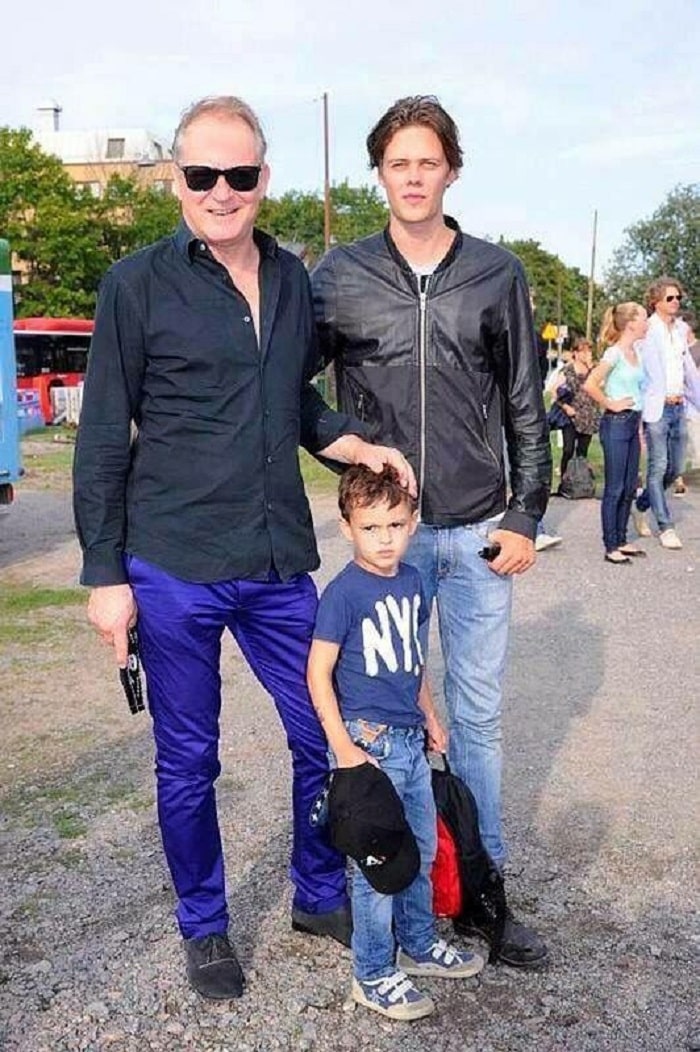 Father Got Vasectomy After He Was Born
Stellan might have had enough expanding his gene pool as the Cinderella actor had Vasectomy done. Vasectomy is a surgical method for a permanent contraceptive for men which can be reversed if he wants more babies.
The Mamma Mia! star said that eight kids were enough for him so he went under the knives and fixed up his baby making ability. Also, this process was done after Kolbjorn was brought into this world.
Impressive Heights Of The Skarsgard Siblings
Thanks to Stellan's awesome genes, all of the Skarsgard brothers towers up to be more than 6 feet up the ground. Eija Skarsgard, the only sister among her 7 brothers, also has the impressive height of 5 feet 10 inches which is more than average height for a woman and it surely did help her in her modelling career while it lasted.
Kolbjorn SKarsgard and his biological brother Ossian are just kids now but from all the results seen, the two might as well grow up to be as tall as their siblings. All hail the Skarsgard gene.
Glamour Path for More Celebrity Babies.
-->