Kit Harrington (Jon Snow) Visiting Rehab - Wife Rose Leslie Being a Great Support
Published Thu May 30 2019 By Samana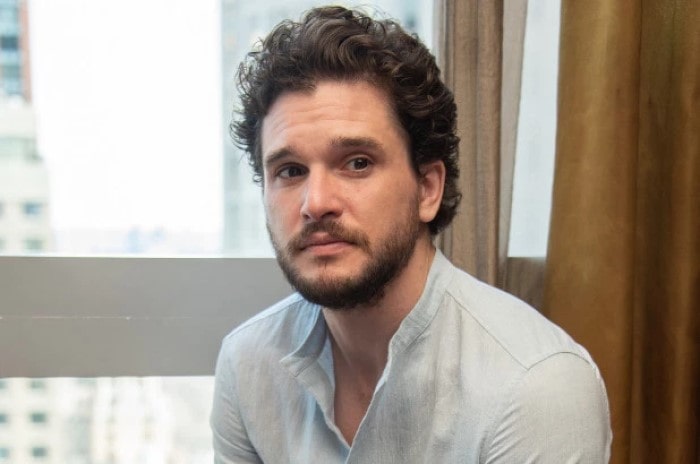 Currently in a rehabilitation for stress, exhaustion and alcoholism, Kit Harrington is STRESSED and it is definitely not a pretty sight to be witnessing it.
It all started with the end of season 5 in the world renowned HBO series, Game of Thrones, where Kit's character was killed and would later come back to life. The pressure of being the most fixated character for the next season got to him quickly which led him to seek therapy as he later explained that it was the "lowest and darkest" time of his life.
Allegations
There has been many news about Kit Harrington being drunk and causing a scene at a bar in Barfly in New York. In a video posted by TMZ, Harrington is seen by a pool table, drunk, banging on the snooker table, trying to grab the pool's cue, and getting in peoples faces. Kit later on is grabbed by the bar's staff and is reportedly thrown out of there.
Other allegation faced by Kit Harrington is of a possible infidelity with Olya Sergeevna, a Russian model, who posted a naked picture of a man with a strong resemblance to Kit. The model claims that the picture was taken after Kit was married to the love of his life, Rose Leslie.
According to the model, they met in Luxembourg where Kit was in a drunken state which caused him to not remember things they had talked about within minutes.
Kit denies the allegations and adds that he has not been to Luxembourg nor has ever met the woman.
With the Instagram account which posted the photo deleted and Kit's denial what really happened, we will never know.
What Triggered Kit's stress and alcoholism?
Seems like our Jon Snow had his moment of a postpartum depression except there is no baby involved, only his role and not 9 months involved, but almost 8 years. After so much love and emotions invested on that particular role, the 'end' hit him hard and coping was surely very difficult.
In a recently aired Game of Thrones documentary, "The Last Watch", pictures and videos of Kit getting shocked and falling apart while reading the script about his role in the final episode is going viral. Kit might have not been happy with the season finale like almost every one of us because he had decided not to read his script beforehand like the other cast did.
Kit started his therapy when Jon Snow was killed in the finale of season 5 with the fans all curious and hypothesizing about what was going to happen next.
Where is Kit Harrington right now?
Our favorite Game of Thrones character Jon, is currently in "Privé Swiss" in Westbrook, Connecticut, which provides luxury, private mental health treatment for celebrities and people exposed to fame.
Kit joined the rehabilitation center a few weeks before the finale of the entire show. The actor has been getting treatment for his bad alcohol habit and stress with therapy, psychological coaching and meditation. The treatment costs over $120,000 a month
The fact that he is battling his problems in a right way should be a lesson to all to mnot shy away from getting required help.
Glamour Path for More Celebrity Bar Fights and Embarrassment.
-->