Kimberly Elise's Two Daughters Butterfly Rose Oldham and AjaBleu Oldham
Published Tue Dec 17 2019 By DGM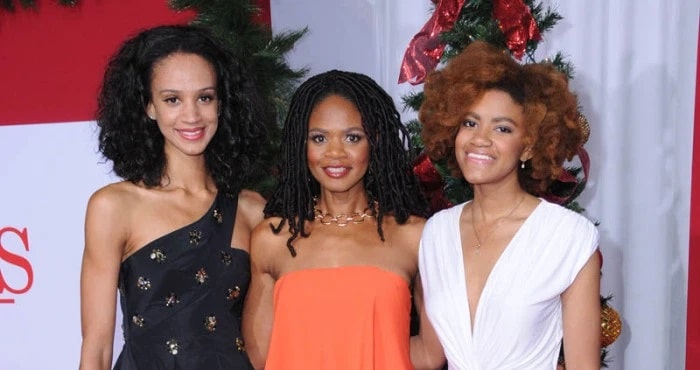 The famous American movie and television actress, Kimberly Elise Trammel, is the mother of two wonderful daughters which she had from her previous marriage with her former spouse, Maurice Oldham.
Kimberly's children are namely; AjaBleu Oldham and Butterfly Rose Oldham where AjaBleu is the elder and Butterfly is the younger one. Here are some facts about them:
AjaBleu Oldham
AjaBleu Oldham was born on the 16th of March, 1990, in the United States as the firstborn child of the 'Set It Off' star and her ex-husband.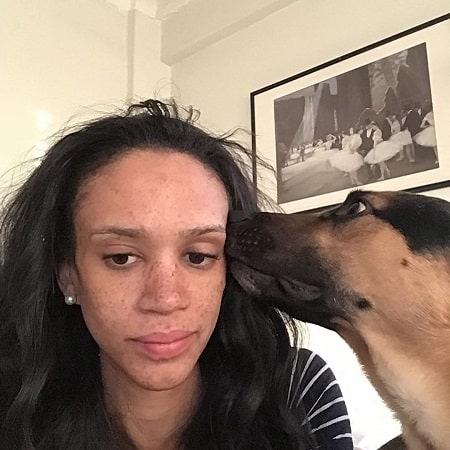 The 36 years old is an avid dog lover who absolutely loves and admires furry creatures a lot. She even has a pet dog named Miles with whom she spends most of her leisure time playing along and having fun socializing with her German Shepherd mix.
Oldham is present on Instagram by the name @ajableubird and has over 6,500 posts on her account. If you scroll through her account, you can see that one-third of her posts are of her dog which clearly shows that her love for fur babies is true and immersive. Apart from that, she is not in a relationship with anybody but has a guy best friend named Ryan Leon.
Butterfly Rose Oldham
The second and younger daughter of Elise, Butterfly Rose Oldham, was born on October 19, 1998, in the United States. The name 'Butterfly' is derived from a feminine name Phanessa which is a god's name and means 'bright to light'. Talking about the name 'Rose', it is a girl's name representing the beautiful fragrant flower.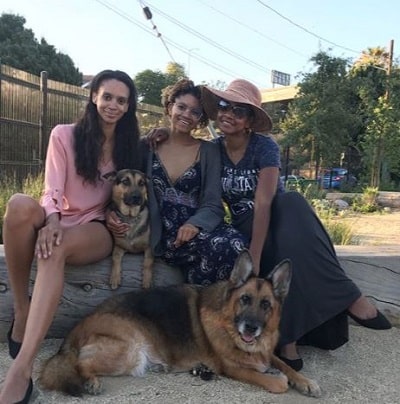 Just like her elder sister, the 26her years old Butterfly is also an animal lover. She has a soft corner for every type of animal but she is especially keen towards cats and dogs. She also has a female German Shepherd dog as her pet whom she has named Kyla. She loves being around her furry pal and having fun. Not only dogs, she also adores lovable beings like cats and cows.
Butterfly is present on Instagram by the username @bflyrose and has 2,547 followers on her account to date. She uploads pictures and videos of her family, pet, and other lovely creatures following her immense love for them.
Wealthy Mother
Elise, the mother of AjaBleu and Butterfly, is a very renowned actress who gained fame as an actress appearing in films and television shows. She holds an estimated net worth of $2 million from her successful career as an actress. She has raised her children very happily fulfilling their every need and desire.
Divorced Parents
The parents of Butterfly and AjaBleu were together for about one and a half decades. They walked down the aisle back on April 21, 1989, after dating for a short time. They were blessed with two beautiful daughters throughout their marriage. After living sixteen years together as a family, the two decided to separate because of conflicts and misunderstandings in their marriage. They called off their marriage officially on September 29, 2005, and parted ways for good.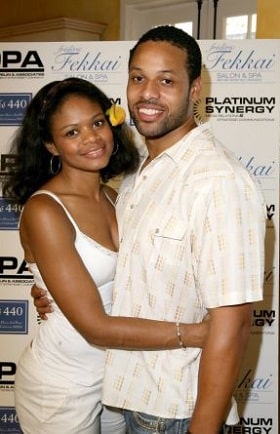 Shocking Death of Fatherher
Kimberly's daughters lost their father, Maurice, on May 21, 2007, after he passed away suffering a heavy blood clot. As they were already at the age of understanding well by that time, the two sisters were very much broken from the untimely death of her dad. The incident also affected their mother a lot though they had already been divorced by then. As of now, the actress and her kids have moved on in their life and living a prosperous life together.
Follow Glamour Path for more daily and updated information about other celebrity children.
-->