Meet Kim Ye-won (Yewon) –South Korean Actress & Former K-Pop Girl Group "Jewelry"
Published Thu Nov 28 2019 By DGM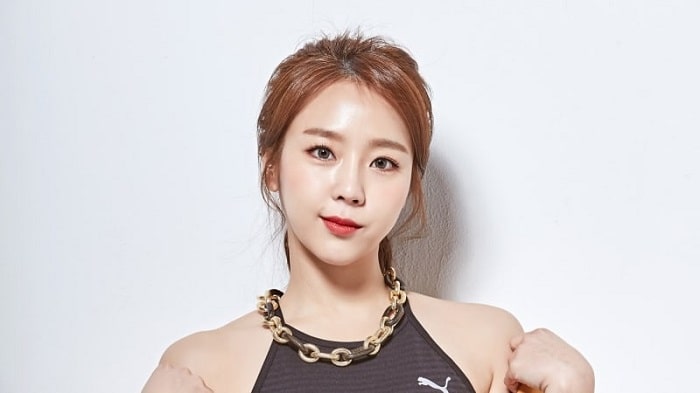 Kim Ye-won, also known as Yewon is a famous South Korean actress, television star and singer who rose to fame after appearing as the lead vocalist of former K-Pop Girl Group 'Jewelry'. She also appeared as the supporting cast member of 'Class of Lies'.
Ye-won was born on the 5th of December, 1989, in Jeollanam-do, located in South Korea. Here are some facts about her:
What's her Net Worth?
Kim Ye-won holds an amazing net worth of $4 million which she is able to amass from her successful career as a singer, model, and actress. Her fortune includes a lavish mansion which she purchased recently spending huge amount.
Often Confused With Another Actress
Yewon is often confused with another fellow actress-singer Kim Ye-won. Though the two might have the same name, the persons are different as the Yewon is younger than Ye-won. The two celebrities often face problem because of their fans getting confused with the other artist following their similar name.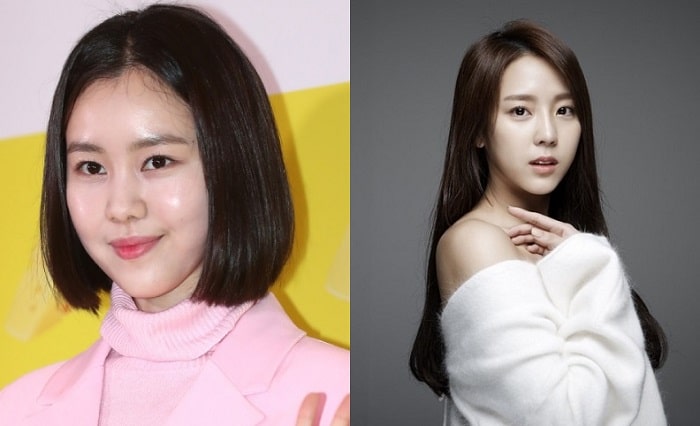 Gave Boyfriend To Best Friend
The 29 years old singer Kim Ye-won opened up about her ex-boyfriend when she appeared in the television show 'Witch Hunt' hosted by channel JTBC. She revealed that her ex-boyfriend, with whom she was for seven years (dating from high school) ended up with her own best friend at that time. Though her best friend was dating another boy and knew that the two were also dating, she opened up to Ye-won saying she liked her boyfriend.
The 'What's Wrong with Secretary Kim?' star wasn't that disturbed by the confession of her best friend. Instead, she thought that she would get someone much better and her boyfriend and her friend were meant to be together by fate. Therefore, she sacrificed her love for her friend at that time.
Scandal with Lee Tae-im
Back in 2015, huge controversy and scandal spread all over the internet when the famous actress, Lee Tae-im was caught swearing at Kim Ye-won. The incident happened when the two stars appeared on the MBC variety show 'Tutoring Across Generation'. Here is the video of how and why Tae-im cursed Ye-won:
As you might have known from the video, Ye-won who is sitting on the ground asks Tae-im (not visible in the video, can only be heard) if she was feeling cold. In return, the 'Days of Wrath' star said that it was cold and asked if she wanted to go in too, to which Kim replied in a little informal way saying 'No'.
Lee gets offended immediately after listening Kim reply in such a way. After that, she (Lee) stars swearing many times and started a cold war with her (Kim). As the quarrel starts to heat up, the staff member of the show separate Lee and she left the set.
Some time after the fight, Lee Tae-im apologized to Kim through her agency saying she overreacted to the situation and wanted to apologize but she also insisted that Ye-won's way of talking was informal for sure. Two months after that, Yewon also apologized to Tae-im through her Twitter account by posting a picture of formal letter of apology. As for now, everything's fine between the stars.
Is also a Boxer
The talented actress is also a boxer and is often seen training and working out in the squared circle mastering her boxing skills. Despite having busy schedules, she manages a certain time to train with her trainer and polishing her boxing talent.
Lead Vocalist of the Longest Running Girl Group
As we mentioned earlier, Yewon was the lead vocalist of the former K-pop girl group 'Jewelry'. But did you know that the group was also the longest running girl group in history? Yes, the band lasted for 14 long years as it started back in 2001 and disbanded in 2015.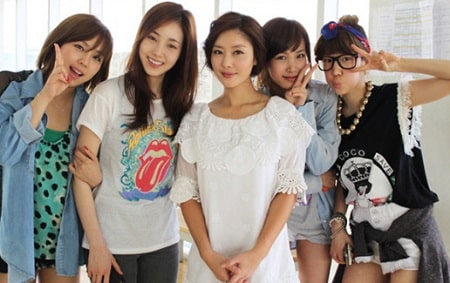 Throughout all those years, many artists changed and Kim joined it in 2011. Though she wasn't in the group from the beginning, she is still counted as a member of the longest running girl group.
Underwent an Ear Surgery
Back in November 10, 2017, Kim underwent a tympanoplasty surgery, a middle ear surgery done to recover hearing of ears. Her agency, Jellyfish Entertainment revealed that she suffered a middle ear infection and had to undergo the knife. She spent some time at her house recovering from the surgery and regaining her hearing senses.
Brother
Kim Ye-won has a brother Kim Min-joon from her parents. Not to be confused with actor Kim Min-joon, her brother is an ordinary person who isn't involved in acting or music profession.
Animal Lover
Kim is an avid animal lover and has immersive love for pet animals a lot. She even has petted two dogs; a Chihuahua, a Papillon mix and a black cat with whom she spends a lot of time while she's at her home. She often uploads pictures with her fur babies where she's seen having very lovely moments with her pets.
Instagram Account
Talking about Instagram account, Kim Ye-won's account goes by the name @yeeee_kk where she has gained 162k followers and uploaded 369 posts till date. She very often keeps updating posts so you can definitely follow her to know more about her.
Check out Glamour Path for more information about other South Korean celebrities.
-->