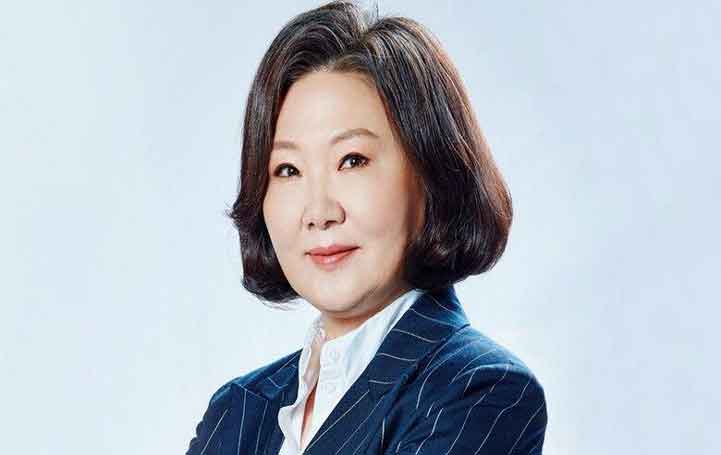 Kim Hae Sook was born on December 30 1955 in Busan South Korea is a veteran actor. She has appeared in more than 30 television drama always tugging at the heart of the viewers. She made her acting debut in the drama in MBC's "Chief Inspector" in 1974.
Some of her dramas that highlighted her roles were "I Can Hear Your Voice (2013)", "Pinocchio" (2015), "Father is Strange (2017)", "Mother of Mine (2019), "Start-up (2020)". Hae Sook released a memoir "Mother of Hyallu Stars: Kim Hae Sook's Story" in 2005.
Personal Life and Family
Kim Hae Sook currently does not have any record of relationships and was married to Kim Gap Soo. She has 1 son. Hae Sook has perhaps managed to keep shallow personal life.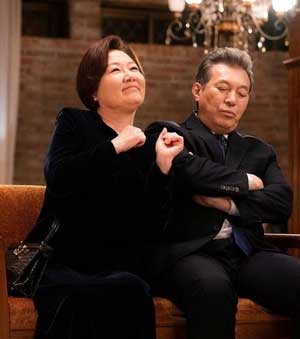 Education-Alma Mater
Sook attended Kyung Hee University in Nursing major although she dropped out eventually.
In 1974, she also attended MBC's 7th Actor Training Session.
Career
Hae Sook had some rough paths in her early debut phase. She was given opportunities to act in many dramas and movies however that was not career-changing for her. In 1999, she had another opportunity to act on the television series "Did We Love?", which proved to be a career-changing project for her. the audience applauded and praised her for her acting.
After that one project for which she was praised became a turning point in her life and many opportunities came flooding in. She then became the nation's mother as she played many roles of mother.
She recently became more well known to the viewers through her appearance in the drama "Start-Up" playing the role of Grandma of Bae Suzy.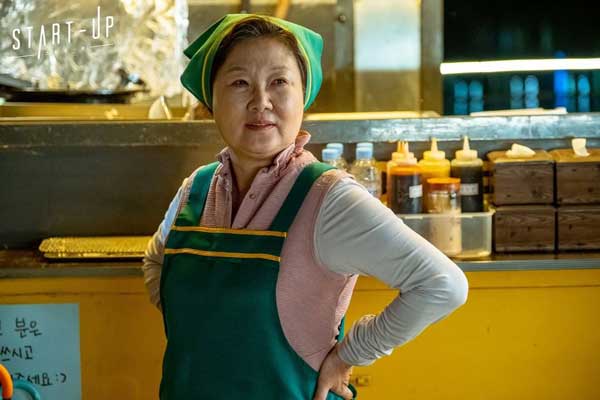 Award and Recognition
She has won multiple awards from early professional life up until now. To name a few of her awards she has won.
Best Actress (Yeah That's How It Is)-2016 SBS Drama Award
Best Supporting Actress (The Throne)-Daejong Film Awards
Best Supporting Actress (The Thieves)- 4th KOFRA Film Award Ceremony
Best Supporting Actress (Thirst)-Blue Dragon Film Awards
Best Supporting Actress (Open City)- Daejong Film Awards
Popularly Known For
Hae Sook is popularly known for the nickname the "National Mother" through the drama "Autumn In My Heart" in which she played the role of mother of Song Hye Kyo a popular and trending actress. from that moment on, she started getting cast in many mother roles.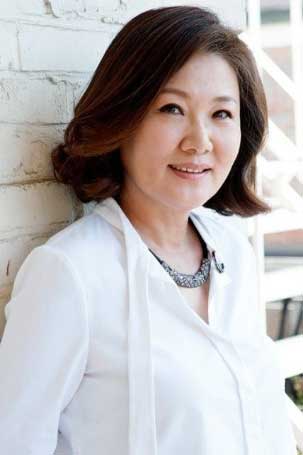 Net Worth
According to Forbes, IMDb the estimated net worth of Kim Hae Sook is $3 Million. The primary source of income is from her acting career. Her acting career helped her accumulate wealth on a regular basis. There are no other records of her income source.
Accidents
During the filming of the movie "New Trial" Hae sook had a fractured rib. This happened while filming the emotional scene in a community service center.
During this scene, she had to do body movements and after the completion of the scene when she tried to get up, she was not able to. After this, she was rushed to the hospital and was diagnosed with a fractured rib.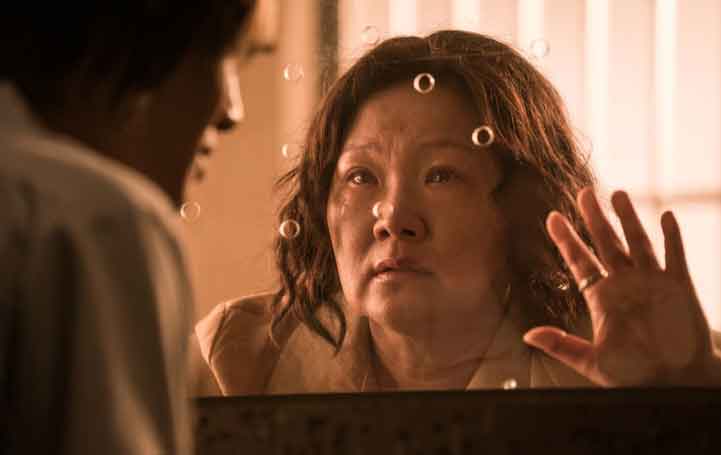 Height, Weight Body Measurements
Hae Sook still maintains her body weight and remains healthy. She actively does exercise every day for a healthier and fit body.
Please visit Glamour Path for more information in Kim Hae Sook.
-->