Khari Barbie Maxwell - Fetty Wap's Beautiful Daughter With Ex-Partner Masika Kalysha
Published Tue Oct 22 2019 By DGM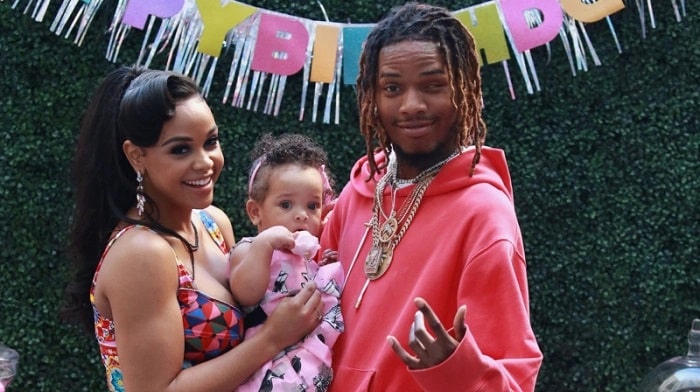 Khari Barbie Maxwell is the third child and second daughter of the famous American singer and rapper, Willie Junior Maxwell II aka Fetty Wap. She was born back on the 29th of March, 2016.
The name 'Khari' is a baby name derived from the Swahili language that translates to 'kingly'. And talking about the name 'Barbie', it is derived from the name 'Barbaros' which means 'traveler or stranger from a foreign land.' Here are some facts about her:
Net Worth of Parents
Khari's father, Fetty Wap, is a very famous name in the field of rap music which has helped him amass a wonderful amount of fortune. As of 2019, he holds a crazy net worth of $8 million.
Barbie's mother Masika Kalysha, on the other hand, is an actress and reality television star who holds a wonderful fortune of $200,000.
Parents' Relationship
Khari Barbie Maxwell's parents Fetty Wap and Masika Kalysha were once married to one another but the marriage couldn't even last for a year long. Despite their split, the estranged couple gave birth to Barbie back in 2015.
Though they had already by the time their daughter was born, they raised their child by coming together as responsible parents. They did everything they could to raise their child and to the date, Wap is still providing child support money to his ex-wife to raise their daughter properly.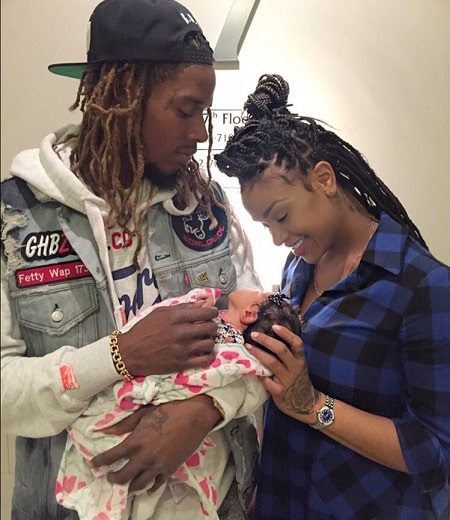 Six Half-Siblings
Barbie has a total of six-half siblings from her father and his relationships with other women from the industry. Three of her half-siblings are her elder siblings whereas the remaining three are younger than her.
Aydin Maxwell is her elder half-brother from an Nicaraguan women Ariel Reese. Zaviera Maxwell is also her elder sister and Zyheir Maxwell is her younger half-brother from American model Lezhae Zeona.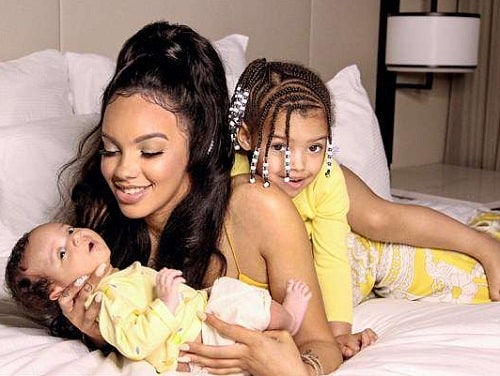 The 3 years old has another elder sister named Amani Lauren from Elaynna whereas Lauren Maxwell is from Turquoise Miami. Alaiya Maxwell is also her younger sister from famous reality television actress, Alexis Sky.
Video of Daddy Punching Security Men Went Viral
Two days back, a video from last month went viral which was of Fetty Wap involving in a physical fight with the security guards of Mirage Hotel. It was at the parking lot of the hotel where the incident took place. As the video showed that the 'Trap Queen' rapper punched security guards after he and his crew had quarrels with the security men of the hotel.
The rapper was eventually arrested for assaulting the security guards of the hotel. His arrest was reasonable because he punched three security guards involving in a physical fight with the security crew of the Las Vegas located hotel.
Celebrated 1st Birthday with a Bash
Khari Barbie Maxwell's first birthday celebration was very lit and most of the artists from the industry happened to attend the party. Fetty and Masika were very happy at the celebration as they promised to raise their daughter with all the happiness they could given her.
Kalysha even uploaded a video of the birthday celebration on her YouTube channel. Take a look at the lavish birthday celebration of the little girl below:
Make sure to visit Glamour Path for more information about celebrity babies.
-->