About Khalyla Kuhn – Bobby Lee's Wife Who Was a Former Teacher
Published Fri Oct 09 2020 By Aashika
Khalyla Kuhn became a sensation when she Bobby Lee who known for appearing on MADtv from 2001 to 2009. They have been together since 2016.
Born on 31st October 1984, in Cebu, Philippines, she was raised by her single-parent Maritimes Kuhn (mother) along with sister Julianna Kuhn. She pursued Biochemistry, worked at the university, and used to tutor students in Physiology, Microbiology, and Anatomy.
Here are some facts about Kuhn that you should know.
Net Worth as a YouTuber
Khalyla Kuhn has an estimated net worth of $1 million which she earns as a Youtuber and podcaster. She worked with Bobby Lee on the YouTube channel 'TigerBelly'. They joined youtube on July 22, 2015, and have over 468k subscribers.
In the podcast series, they talked about Asian culture, American-Asian issues to the entertainment world, sexuality, adolescence, racism, ethnicity, and many more.
Relationship with Bobby Lee
Kuhn and Lee met on a popular dating app, Tinder. Then, the two exchanged texts and later agreed to meet.
After knowing each other in several meetings, they started dating. They kept their relationship very secret from the public eye.
In August 2016, the love bird exchanged their vows and are now enjoying their happy married life.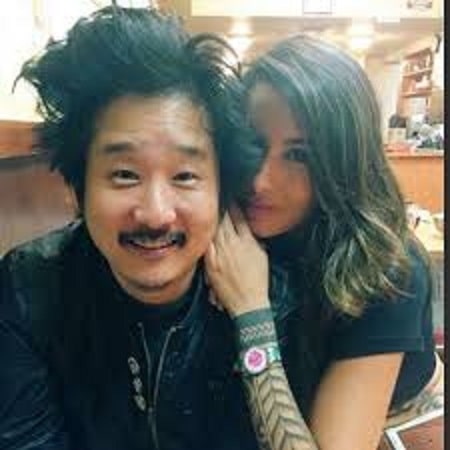 Trolled By People For Relationship
In 2018, Kuhn has to suffer from a social troll when she said that she could not have married Bobby Lee were if not for his money. The statement made the fans of Lee angry and she was branded as a gold-digger.
Later, when the people started claiming her, Khalyla took her Twitter account to explain the joke. She was depressed that people are judging her based on the short video clip. Her tweet onTwitter was like this...
I had a good job, a nice home by the beach, amazing friends, a humble but comfortable life, all carved out before I met Bobby. I've been self sufficient since I was 17. Yet, all of who I am has been reduced to a 40 second clip taken out of context. Ok internet, you win...
Four Tattoos on Body
Lee's wife, Khalyla is obsessed with doing tattoos and has inked three on her body. She has a symbolized Filipino culture tattoo on arm, crush name ink on the wrist which she covered with a big black bob. You can find two more tattoos on her back waist and abdomen.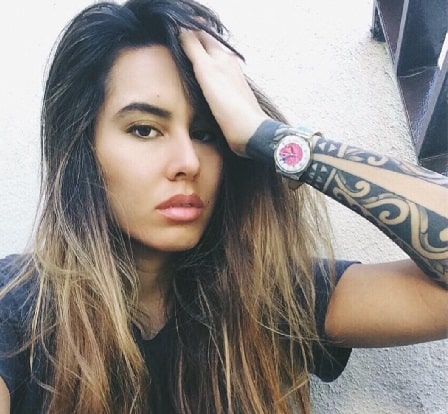 Thalassophile (A Lover of the Sea)
'TigerBelly' podcaster is a thalassophile person that we can see through her Instagram account. There, she has posted numerous pictures with sea animals like a baby whale, tortoise, and many more. She loves to explore the sea.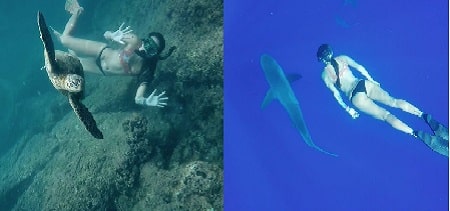 Pet Lover
Podcaster has two dogs and two cats which show she is an animal lover. She recuses and adopted her pets. Her dogs and cats breeds are Jack Russell Terrier and American Staffordshire Terrier, Singapura cat, and Japanese Bobtail.
Support MMA
Kuhn loves to watch the matches of sports games. She is a fan of Mixed Material Arts (MMA). Moreover, she is fond of playing UFC's MMA video games with Lee and shares her podcasts of the sport on her Instagram.
Social Media Personality
As being a famous YouTuber, Khalyla Kuhn has fan-followers on Instagram and Twitter. On social sites, she has more than 205k followers and 26.6k plus with @khalamityk respectively.
Visit Glamour Path for facts about celebrity.
-->