LAHH's Keyara Stone Plastic Surgeries and Tattoos With Meaning
Published Wed Sep 18 2019 By DGM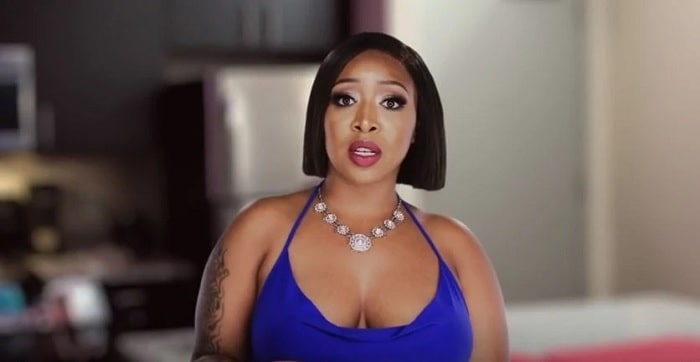 Keyara Stone who is a fellow Instagram model and influencer and the supporting cast member of the popular VH1 reality show 'Love & Hip Hop: Miami (LHHM)' has been alleged to have implants on her breasts and buttocks. She has also inked five tattoos in total with each having a different meaning of its own.
Stone has been reluctant when it comes to speaking about the rumors of going under the knife. Here are the plastic surgeries that she is alleged and rumored to have done along with all the tattoos on her body:
Keyara Stone Before & After
The Chicago born star, Keyara Stone, has a body that everyone would guessing for cosmetic surgeries because her breasts and buttocks do not match with her belly at all. They are just so ridiculously thicker and bigger than they should be according to her height and waist.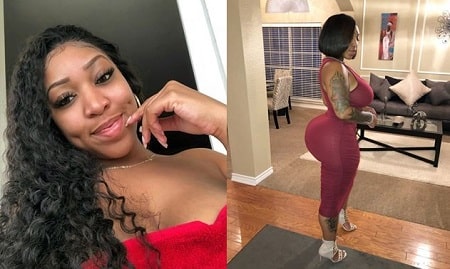 As you can see in the picture above, the star has clearly been through surprising changes if we compare her body from past and present. She is accused of having breast implants and breasts implants.
Breasts Implants
Breast implants are something that the 'LHHM' star has been mostly targeted for. The clear reason behind this is the unusual large size of Stone's breasts because they do not match according to her body. Her belly is slim and curvy but her breasts are so humongous that they do not look that they are parts of a same body.
People have been criticizing Keyara a lot for having such absurd work on her breasts. But she seems to be not caring about them at all because she just keeps posting pictures on her Instagram flaunting her body, no matter what. Hence, it is more likely to be true that she had implants on her breasts.
Buttocks Implants
The gorgeous entrepreneur Keyara who has has also been alleged to have had implants on her rear end as they aren't so natural if we take a look. Her buttocks are just unusually bigger and her thigh have also seen to be part of her surgery. Her back end are so puffy that anyone would guess instantly by just having a glimpse of her.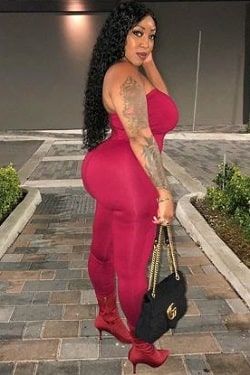 Though Stone, who has had three mugshots, hasn't agreed yet, there are strong chances that she went under the knife and had the implants. As she is an Instagram sensation and influencer, she might have thought that she need flawless and beautiful buttocks which eventually dragged her into the plastic world.
Tattoos & Their Meaning
Richard Morales Jr. aka Gunplay's girlfriend Keyara Stone has inked five visible tattoos on her body. Every tattoo has a special meaning and are as given below: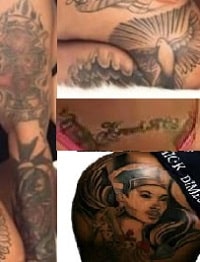 Drawing on the Right Thigh
The eminent actress who holds an estimated net worth of $1 million has inked a person's face on her right thigh. Plus, there are some flowers and attractive design surrounding the face.
Writing & Creatures on Belly
Stone has also inked her belly with a writing which is surrounded by small creatures, most probably beetles at the beginning and the end of the tattoo.
Tattoo on Right Leg
There is a type of drawing inked on Keyara's lower right leg and consists a bird about to fly opening its wings. On the bottom of it, we can see some other flying birds and ocean.
Skull on Right Arm
On the upper part of the right arm, the reality star has a skull inked which seems to be burning.
Drawing on Lower Right Arm
The 28 years old model has another type of drawing inked on the lower part of her right arm. The tattoo has covered up nearly every portion of her lower arm and appears to be some sort of drawing containing special symbols.
For more updates about celebrity plastic surgeries and tattoos, follow Glamour Path.
-->