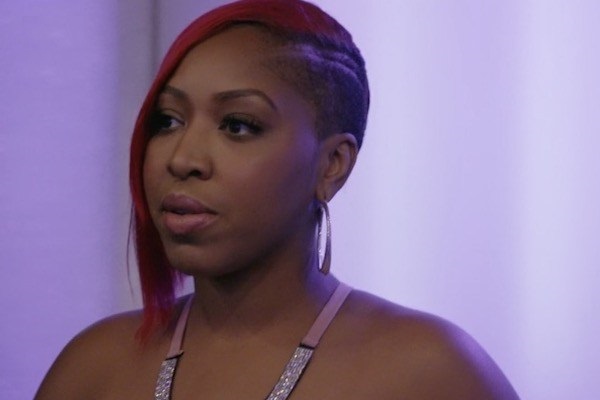 Keyara Stone is a Instagram model and a supporting actress in the famous television reality show Love and Hip Hop Miami. Besides that, she is also an urban model, a brand ambassador, and an entrepreneur.
The Curvaceous model Keyara was born on May 5, 1991, in Chicago, Illinois. She holds an American citizenship, and her ethnicity is Afro-American.
Net Worth of Keyara Stone
The net worth of Keyara is $1 million which she accumulated from her professional career a model and a reality television show star. With her incredible body and cute dimples she has gained massive number of fans who adores her.
From social media accounts, she can monetize her pages with ads. Stone has achieved a million and more followers on Instagram. She gets $1000 per sponsored post.
She faced three Gunshots
When Stone was in college, she was caught in the crossfire of a gunfight in 2014.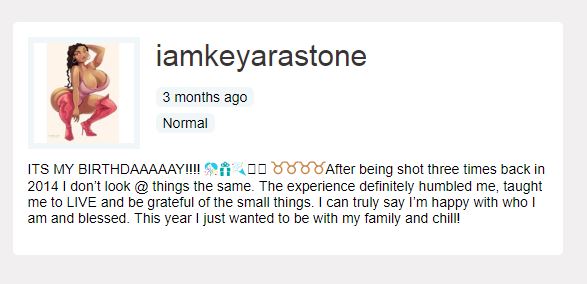 Stone got shot on her chest, ankle, and arm, which took six months to recover, but she still has difficulty with running, and she can only walk short distance. Keyara was diagnosed with PTSD as the result of the shooting.
Stone shared her inbox messages
Model Keyara Stone opened about her snapchat, Instagram inboxes on an interview with DJ Smallz.
Keyara shared that there were many requests of people and clubs for intimate relationships for the weekend. She added that the invitation from millionaire put a deal of $75000 in front of her. She completely turned down those offers.
Keyara in Relationship with Gunplay
The stars of Love and Hip Hop: Miami, Keyara and Richard Morales Jr. aka Gunplay were dating since they were in college.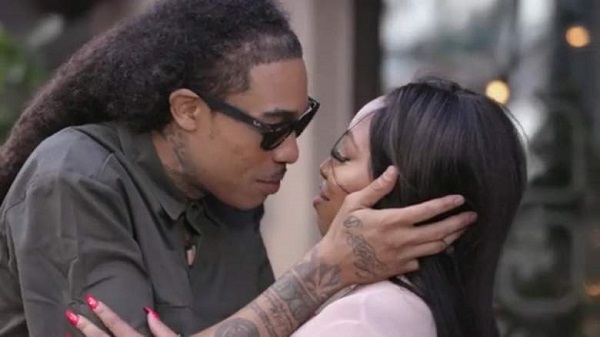 Gunplay is an American rapper from the Carol City of Florida who established his career as a rapper and also a member of best rapper Rick Ross's southern hip hop group and Triple C's.
Their chemistry quickly boosted their career from the first season. She rose up to fame as Gunplay's girlfriend.
Born in Chicago
As we know that the Keyara was born in Chicago, but for her bright future, she moved to Miami, Florida after her college. She went to Miami with her boyfriend and appeared as a supporting cast member in the first season.
Keyara's Solid Tattoos
Keyara Stone has many tattoos inked on her body. The tattoo of Stone is from ancient tribal arts which covers her right arm and leg.
The tattoo is in solid black. The upper side of her right leg has a tattoo of a person's face where the lower side has a tattoo of a bird.
Her Body figure
Keyara has incredible body figure even after she faced gunshot in Chicago and was hospitalised for 6 months. She has a curvy size body with plus size figure. She has black eyes and black hair.
Social Media
On Instagram, the model goes by the handle @iamkeyarastone and on the site she has 1.3m followers.
Keyara also has a Twitter account and ges by the handle @iamkeyarastone and on the site she has 1.2m followers.
However, due to her busy schedules maybe, she is only active on Instagram and has almost abandoned her twitter.
-->