Kenny Chesney's Fortune: Unveiling the Secrets Behind His Wealth!
Published Sun Sep 03 2023 By prazu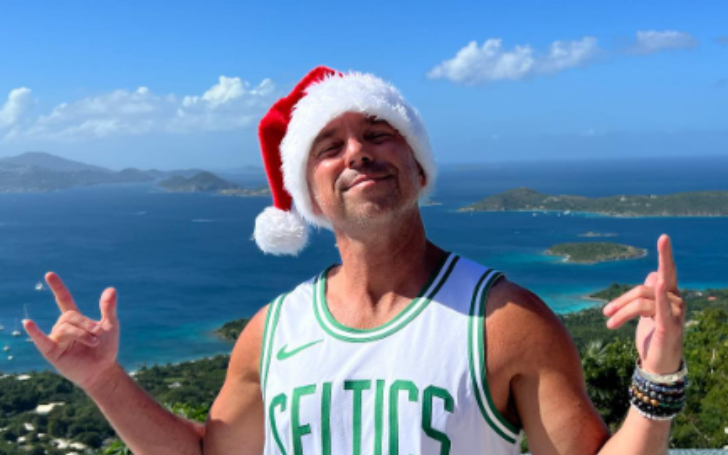 Kenny Chesney, the American country music sensation, is not only a singer but also a songwriter and guitarist. The 55-year-old singer has an impressive track record of more than 20 albums and over 40 Top 10 hit singles on the U.S. Billboard Hot Country Songs and Country Airplay charts, with an impressive 32 of them reaching the number-one spot.
How Rich is Kenny Chesney?
Kenny Chesney's net worth is around $180 million. Chesney has made 19 albums and won big awards like the CMA Awards and Billboard Music Awards. He has sold over 30 million records and had many hit songs on the charts.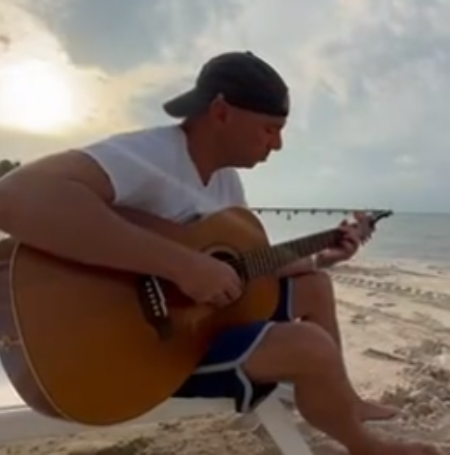 Chesney is known for being successful in both country and pop music. He also helped make a football documentary for ESPN called "The Boys of Fall." When he goes on tour, Kenny makes a ton of money. For example, from June 2017 to June 2018, he earned a whopping $40 million.
Kenny Chesney Lavish Lifestyle
Back in 2010, Kenny Chesney spent a hefty $9.25 million on a massive mansion covering 11,143 square feet and a 30-acre piece of land in Franklin, Tennessee. He later added to his property by purchasing an adjacent piece of land for $755,000, which expanded his total land to 56 acres.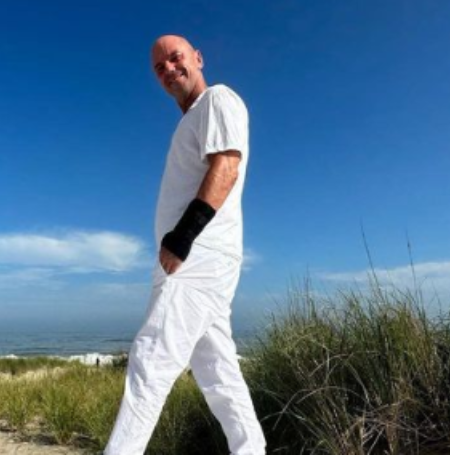 In August 2021, Chesney decided to sell this home, listing it for $14 million. Finally, in December 2021, he agreed to sell it for $11.5 million.
Additionally, Kenny has also owned various properties in St. John in the Virgin Islands. One of these homes, rumored to be his, was sold for a substantial $4.752 million back in 2007.
Kenny Chesney's Music Journey
Back in 1992, Kenny Chesney had an audition with Troy Tomlinson of Opryland Music Group, and he left with a contract to write songs. The next year, he got signed by Capricorn Records after performing his songs at a songwriter's event. Then, in 1994, Chesney released his first album, "In My Wildest Dreams," which sold 10,000 copies before Capricorn's Nashville country music branch closed down.
In 1995, after signing with BNA Records, Chesney released "All I Need to Know," which became a gold record. Songs like "Fall in Love" and "All I Need to Know" were big hits on the country music charts. The following year, Kenny put out "Me and You," which went platinum and earned him an award for New Male Vocalist of the Year from the Academy of Country Music.
After "Me and You," Kenny released many more albums, including popular ones like "No Shoes, No Shirt, No Problems" in 2002 and "When the Sun Goes Down" in 2004. He even made a holiday album called "All I Want for Christmas Is a Real Good Tan" in 2003. Some of Chesney's songs, like "She's Got It All" (1997), "There Goes My Life" (2003), "Don't Blink" (2007), and "The Boys of Fall" (2010), reached the number one spot on the Hot Country Songs chart.
Chesney also worked with other famous artists. He sang "Hey Good Lookin" with Jimmy Buffett, Alan Jackson, George Strait, Clint Black, and Toby Keith for Buffett's album "License To Chill" in 2004. Kenny joined Tracy Lawrence and Tim McGraw for "Find Out Who Your Friends Are" on Lawrence's 2007 album. He even co-wrote Rascal Flatts' song "Take Me There" in 2007.
Kenny's collaborations extended to Reba McEntire's 2007 album "Reba," where he did a duet with her called "Every Other Weekend." He also had some of his songs featuring artists like P!NK, Dave Matthews, George Strait, and Tim McGraw.
In April 2008, during a concert in South Carolina, Chesney's right foot got badly hurt when it got stuck between the stage and a lifting platform. Despite the intense pain, he finished the concert. After that, he decided to have a doctor at every show to avoid canceling any more tour dates.
Kenny Chesney Controversies
While Kenny Chesney has achieved great success, his career has not been without controversy. Here's a look at some notable incidents:
Accusations of Racism (2009)
In 2009, Kenny Chesney faced accusations of racism when he released a song titled "Island Boy," which some found offensive to individuals of Caribbean descent. This song received widespread criticism, and Chesney eventually issued an apology for any offense it may have caused.
Tragic Concert Incident (2019)
In 2019, a tragic incident occurred at one of Kenny Chesney's concerts in Denver when a woman fell to her death from an escalator railing shortly before 11 p.m. at the end of the show. Chesney expressed his deep grief and sadness over this unfortunate tragedy.
Controversial Super Bowl Performance (2004)
In 2004, Kenny Chesney was invited to perform at the Super Bowl halftime show. His decision to include a song related to the Iraq War sparked controversy, as it was viewed as a political statement and led to debates among viewers.
Cancelled Tour (2020)
In 2020, Kenny Chesney had to cancel his "Here and Now" tour due to the COVID-19 pandemic. Originally scheduled to begin in April, the tour was postponed until further notice, with Chesney later rescheduling it for 2021.
Despite these controversies, Chesney continues to be one of the most popular country music stars worldwide, with a long and successful career in the industry.
Stay updated in Glamour Path for more celebrity updates.
-->